Docs Embracing Telehealth, Study Claims
By Brad Ericson
April 22, 2019
Comments Off

on Docs Embracing Telehealth, Study Claims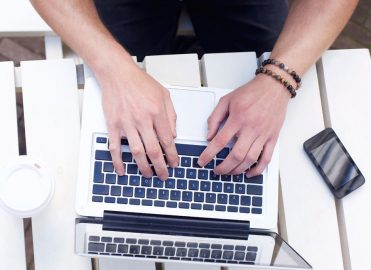 Telehealth adoption by physicians is way way up, a recent survey indicates.  A review of 800 physicians in December 2018 indicates adoption is up 340% since 2015.  The subjects,  two-thirds of whom practice primary care, shows that experience with video visits with patients has risen from 5% in 2015 to 22% in 2019. This is compared to 68% adoption of electronic health records (EHR) since 2003 by the same group.
Perceived Telehealth Benefits
American Well, a telehealth technology provider, had a third-party research firm perform the study, and it found physicians perceive the following benefits from telehealth:
Increased access for patients – Distance and time are no longer barriers to care.
Flexible work-life balance – Telehealth allows physicians to work remotely, maintaining flexible hours while provide a high quality of care.
Attract and retain new patients – Physicians say video visits are more appealing to many patients, increasing their patient base.
Improve patient outcomes – Telehealth provides timely, consistent, and appropriate access, they report.
Leading edge of medicine – Many physicians see video visits as the next advancement in medicine, the report says, and they want to be on the forefront.
Physicians who have used telehealth report the following value, according to the study:
93% say it improves patients' access to care.
77% feel it contributes to more efficient use of time for both the physician and the patient.
71% say it helps reduce healthcare cost.  The study cites Intermountain Healthcare's finding it that it enabled an average $367 per claim.
71% replied that it enables high-quality communications with patients.  According to the study, 91% of patients using Nemours Children's Health System's telehealth program felt they were "highly satisfied" with telehealth.
60% feel it enhances it the doctor-patient relationship.
Barriers to Telehealth Adoption
There are barriers, however, to physicians' adoption of telehealth.
Uncertainty around reimbursement – As federal and commercial payers reimbursement more services performed using telehealth, and as states loosen restrictions on the practice, uncertainty about payment still prevails.  Proposed changes to Medicare Advantage may ease concerns.
Questions about clinical appropriateness – In a profession where they once traveled to patients' home to assure appropriateness of care, physicians are naturally guarded about working via the internet. Many institutions are establishing protocols, however, to assure clinical guidelines and quality measures are being observed, including the proper use of antibiotics.
Lack of physician buy-in – One of the biggest road blocks for telehealth is physicians themselves. Worries about impacts on brick and mortar practices and quality of care make physicians reticent. State physician associations have also dug their heals in, delaying the updating of statutes.
Poor leadership support – Administrator support for telehealth is a key factor in the adoption and success of telehealth, the study found.
Physician's age – Not surprisingly, while 77% of 25-44 year-old physicians are most willing to have a video visit, only 60% of 55-plus physicians are comfortable.  Younger physicians, 25-34 years of age, are 74% willing while 70% of  45-54 year-old physicians are willing.


Latest posts by Brad Ericson
(see all)
No Responses to "Docs Embracing Telehealth, Study Claims"