AAPC is All About Networking
In AAPC News
April 23, 2019
Comments Off

on AAPC is All About Networking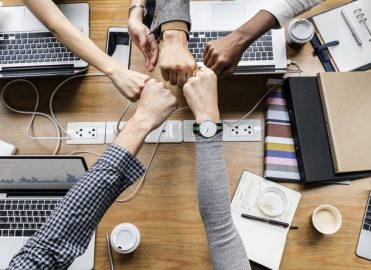 I was recently asked what the value of local chapter meetings was by a newly certified member. I was a little taken back that she did not know the core value on which AAPC was founded, which is networking.
Local chapters were key to AAPC  in the beginning, and they continue to be today. That is because the chapters lay the initial groundwork for networking. Besides the education provided at the local chapters, we have the opportunity to network with coders, billers, and compliance experts who work and live in our geographic area. This is so valuable, not only for potential employment opportunities, but because networking introduces us to people who have different levels of expertise in so many areas of healthcare.
Within your chapter, you will meet experts in practice management, HIPAA, and compliance; coders who have experienced payer audits and have successfully challenged their results; and billing and other revenue cycle management experts in just about every specialty. Your chapter contains people who can answer questions you may have in just about any area that pertains to the business of healthcare. That is one of the key reasons AAPC is organized with local chapters.
Networking Changes
AAPC was founded in 1988. Back then, and through most of the 1990s, networking involved face-to-face contact with other healthcare business professionals. We developed a network via our participation in local chapters and by attending national conferences, meeting even more people, expanding our "Rolodex" of people and what they brought to the table. If the people we knew did not have the expertise that we were looking for and needed, there was a good chance they might know someone who did. We enjoyed the power of synergy where the sum of us  equaled to so much more than what we were individually. And those of us who had large networks often could be heroes, finding obscure information because our contacts knew someone, who knew someone, who provided us with just what we needed to show our providers where it was in writing, or how they could optimize a certain situation compliantly, etc.
Then came the internet and something called "listservs" in the late 1990s. All of the sudden, our world that was constrained to face-to-face contacts was expanded by the World Wide Web and the information superhighway. We had to be careful because there could be people that gave us incorrect answers, but because listservs are delivered to everyone's email box, the experts were quick to correct those who offered skewed answers. All of the sudden, networks included people from all over the country and subject matter experts (SMEs) in every topic. Those who spent the time and invested in networking found that they had a valuable network of people with such varied knowledge and experience — people who work for providers, hospitals, ASCs, payers, attorneys, consultants, etc.  — all at their disposal.
We Still Have AAPC
Now, in 2019, instead of listservs, we have discussion boards, LinkedIn, and Facebook. When you are logged into your AAPC account, click on "Networking" on the top of the screen, and you can see the options of:
We still have our AAPC local chapters, where we continually network at each meeting. And we have our national conference, HEALTHCON, as well as Regional Conferences. As wonderful as networking across the miles via electronic media is, it is much more satisfying and exciting to finally meet those with whom you have been conversing with electronically in person.
Build and Maintain Your Network
But networking takes time and an investment of your time and knowledge. It takes administrative work to maintain your network.  And it is a give and take process. Networkers are continually paying it forward to others in our profession. Here is what you have to do to build and maintain your network:
Always have business cards with you.

If your employer does not provide you with business cards, or if you want people to contact your personal email and cell, print your own business cards. Printing business cards can be inexpensive at places like Vistaprint.com, Staples, or Office Depot.
Hand out your business card to everyone who might be a connection in your network. They may not be in the business of healthcare, but they know someone in the business of healthcare. In that case, give them your card and ask them to give your card to the person they know, describing what you do.

Always collect the business cards of everyone you meet.

Write on the business card when you get it where you met the person, the date you met the person, and what is special about that person. This information will help you to recall their special talents and knowledge in the future.
Enter the person's contact information in a contact manager like Outlook. In the comments, put the notes you put on the card.

When you correspond or use information from electronic communication, add that person into your contact database.

Indicate how you interacted with this person, on what topic, and the date so you can recall this information in the future.
When using Facebook and LinkedIn, you may want to take your questions to a person "offline" via a personal message, as opposed to within the discussion, if you see that your comment or question will not add anything to the group and is only between you and another person.
It can be hard to put yourself out there, to speak first when you do not know someone, but remember: We are all in this together and AAPC is all about networking. We want to help and increase our network, so your initiative to put yourself out there will be welcomed to the community. There is so much value to building your network; you will soon know where to turn to find what you do not know and if your network does not know, they will know where to go and find out for you. We are AAPC!
Latest posts by Barbara Cobuzzi
(see all)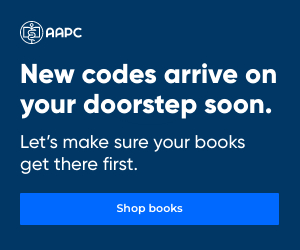 No Responses to "AAPC is All About Networking"