Sufficient Documentation Essential for Ostomy Pay
By Brad Ericson
In CMS
April 26, 2019
Comments Off

on Sufficient Documentation Essential for Ostomy Pay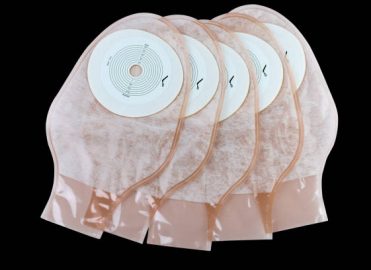 Insufficient documentation accounted for nearly 82 percent of improper payments for ostomy supplies in 2018, according to the Centers for Medicare & Medicaid Services (CMS). No documentation and medical necessity also are reasons for ostomy supply pay problems.
Tips to Avoid Pay Problems
CMS recommends the following to providers' medical coders:
Medical records must contain adequate, clear documentation that supports the medical necessity of the amount ordered and The quantity of ostomy supplies needed by a beneficiary is determined primarily by the type of ostomy, its location, its construction, and the condition of the skin surface surrounding the stoma.
Local Coverage Determination L33828 provides the Healthcare Common Procedure Coding System (HCPCS) codes that are used to bill Ostomy Supplies and the "usual maximum quantity" for

The actual quantity needed for a particular beneficiary may be more or less than the amount listed depending on the factors that affect the frequency of barrier and pouch change.
Providers are reminded to clearly document explanations to support the need for a greater quantity of supplies than the amounts.
Providers are reminded that certain supplies are similar enough in nature and function that they may not be provided/billed in unison:

When a liquid barrier is necessary, either liquid or spray (A4369) or individual wipes or swabs (A5120) are appropriate. The use of both is not reasonable and necessary.
Beneficiaries with continent stomas may use the following means to prevent/manage drainage: stoma cap (A5055), stoma plug (A5081), stoma absorptive cover (A5083) or gauze pads (A6216). No more than one of these types of supplies would be reasonable and necessary on a given
Beneficiaries with urinary ostomies may use either a bag (A4357) or bottle (A5102) for drainage at night. It is not reasonable and necessary to have both.
And the following to providers' billers:
Ostomy supplies are not separately payable when a beneficiary is in a covered home health episode. The home health agency must provide the ostomy supplies, and payment is included in the home health Medicare payment rate.


Latest posts by Brad Ericson
(see all)