Leaders Propose Ways to Lower Hospital Readmissions
By admin aapc
In CMS
April 14, 2009
Comments Off

on Leaders Propose Ways to Lower Hospital Readmissions
Approximately 20 percent of Medicare beneficiaries discharged from a hospital were rehospitalized within 20 days, according to a recent article in the New England Journal of Medicine.

The authors of the study, "Rehospitalizations Among Patients in the Medicare Fee-For-Service Program," published April 2, estimate rehospitalizations accounted for about $17.4 billion of the $102.6 billion in Medicare hospital payments in 2004.
In a White House blog, posted April 8, Office of Management and Budget Director Peter R. Orszag said two of the proposals the Obama administration put forward as part of their health care reserve fund involves better incentives for reducing hospital readmissions.
Orszag says in the blog, "Under the Administration's proposal, hospitals with high rates of readmission will be paid less if certain patients are re-admitted to the hospital within 30 days, beginning in 2012. Our proposal would also bundle payments to hospitals to cover not just hospitalization, but also care from certain post-acute providers for the 30 days after hospitalization. This combination of incentives and penalties should lead to better care after a hospital stay and result in fewer readmissions—saving roughly $26 billion over ten years."
The Centers for Medicare & Medicaid Services (CMS) responded quickly to the New England Journal of Medicine article as well with some news of their own. Fourteen sites have been selected for participation in the Care Transitions Project—a new pilot prgram CMS is conducting through summer 2011.
The 14 communities selected to participate in the project are: Providence, R.I.; Upper Capitol Region, N.Y.; Western Pennsylvania; Southwestern New Jersey; Metro Atlanta East, Ga.; Miami, Fla.; Tuscaloosa, Ala.; Evansville, Ind.; Greater Lansing Area, Mich.; Omaha, Neb.; Baton Rouge, La.; North West Denver, Colo.; Harlingen, Texas; and Whatcom County, Wash.
Each community will be led by a state Quality Improvement Organization (QIO) to help health care providers, consumers, and others meet the goal of the Care Transition project, which is "to equip hospitals with the tools necessary to avoid re-hospitalizations today, so that potential financial consequences could be avoided tomorrow," a CMS representative said.
Latest posts by admin aapc
(see all)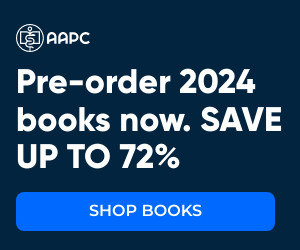 No Responses to "Leaders Propose Ways to Lower Hospital Readmissions"