Where to Find the Latest E/M News
By Brad Ericson
In CMS
May 8, 2019
Comments Off

on Where to Find the Latest E/M News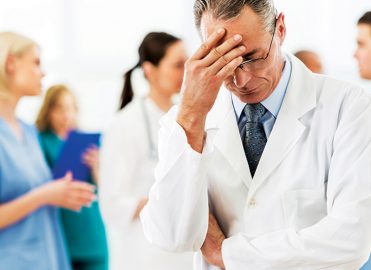 Evaluation and Management (E/M) is changing over the next two years. These will be the most significant payment and code changes since 1997 and will upend the medical coding and billing. Adding to the unsettling  information about the changes is that they continue to evolve.
Awareness is Key
To succeed, be aware of the changes before they happen. Not only are there discussions of what could result, but some changes are already made. Awareness helps you avoid any missteps when reporting patient visits.
At this point, we know that reimbursement ranges will simplify to two levels based on medical decision making, and we know that some codes will be eliminated. Where do we find this information? Just look at major players in the E/M revamp.
CMS Looks at Costs, Complexity
The Centers for Medicare & Medicaid Services (CMS) under the direction of Administrator Seema Verma, held several stakeholder meetings in 2017 and 2018 to identify the pain points suffered by providers, payers, and patients. From that, CMS submitted several suggestions as part of their proposed Physician Fee Schedule (PFS) final rule last fall. Comment by AAPC, its members, and others postponed most of the changes and helped alter the outcome.
Watching the press releases and fact sheets on www.cms.gov describing proposed rule changes helps you peer into the E/M crystal ball. Not all changes will come to fruition but being able to visualize what's possible. The foresight gives you the opportunity to warn your providers and help quell misinformation and wishful thinking.
AMA Shows Its Cards
The American Medical Association (AMA) owns the CPT codes, their descriptions, and guidelines lock, stock, and barrel. The nation's largest medical association convenes meetings where representatives from specialties societies, their membership, and the AAPC identify, confirm, and plan the modification of the code set. The minutes of these three-time-a-year meetings are available on www.ama.org. It's a great way to anticipate all changes to the CPT Professional code book.
Beginning in February, the AMA revealed that that the lowest codes 992201 and 99211 will be going away to make way for the new approach to E/M coding. More will no doubt surface.
AAPC Always Here
Another place to get a heads up about changes to E/M codes is AAPC. Read Healthcare Business Monthly and check the Knowledge Center on www.aapc.com for more. We won't let you down.
Latest posts by Brad Ericson
(see all)