5 Steps to Living Healthier
May 9, 2019
Comments Off

on 5 Steps to Living Healthier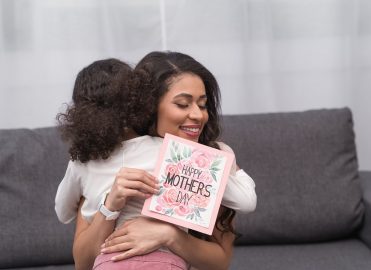 National Women's Health Week kicks off on Mother's Day, May 12. This annual initiative encourages women to make their health a priority year-round.
Take Steps to Improve Your Health
Women are notorious for putting the needs of others before their own. It's our nature, but it's not healthy. To safeguard your own health, it's important to find a balance between nurturing others and nurturing yourself.
Here are five things you can do to improve your health and well-being:
1. Stay Current on Preventive Services
United States Preventive Services Task Force (USPSTF) recommendations are just that: recommendations. Your primary care provider or specialty provider will advise you on how often to have the following preventive services based on your past, family, and social history (PFSH):
Breast Cancer Screening: The USPSTF recommends biennial screening mammography for women 50 to 74 years. For women 40 to 49 years, "The decision to start screening mammography in women prior to age 50 years should be an individual one."
Gynecological Exams: The USPSTF recommends screening for cervical cancer every three years with cervical cytology alone in women aged 21 to 29 years; and for women aged 30 to 65 years, screening every three years with cervical cytology alone, every five years with high-risk human papillomavirus (hrHPV) testing alone, or every five years with hrHPV testing in combination with cytology.
Colorectal Cancer Screening: The USPSTF recommends screening for colorectal cancer starting at age 50 and continuing until age 75. Frequency depends on results.
Annual Wellness Visit: Yearly checkups enable your primary care physician to notice changes in your health and manage conditions proactively. At your next visit, make sure you're up to date on vaccinations and immunizations, and address any physical or mental changes you've noticed.
2. Manage Your Stress
Stress can rob you of your health. You can't remove all stress from your life, but you can manage it. Get enough quality sleep, exercise regularly, eat a healthy diet, don't smoke or drink in excess, and participate in activities you find enjoyable.
3. Exercise More
Regular physical activity can help lower your risk for many diseases, including less obvious ailments like stress and depression. Exercise shouldn't be painful. Choose activities you enjoy. Walking the dog is great exercise, for example, and pets are also good for relieving stress and lowering blood pressure.
4. Eat Healthy
Life is too short to give up all your guilty pleasures! Just don't indulge in them too often. Most of your food intake should consist of fresh fruit and vegetables, low-fat dairy, a variety of protein foods, whole grains, and oils low in saturated fat, according to the U.S. Department of Agriculture. Like mom always says, "You can't have desert until you finish dinner." Moms are so smart.
5. Quit Bad Habits
More than anyone, medical coders know how many known diseases there are (more than 72,000 in ICD-10-CM). Many of them can't be avoided. But many diseases are preventable simply by abstaining from the caustic agents that cause them (e.g., cigarettes and lung disease).
Are you ready to find your health? Take an online quiz on the OWH website.
#NWHW
---
Related Reading
"Healthy Habits for Working at Home"

"Boost Your Immune System with Office Yoga"
"Snack Attack? Fight Back!"

---
Resources
Office on Women's Health: www.womenshealt.gov/nwhw.
U.S. Preventive Services Task Force: https://www.uspreventiveservicestaskforce.org/Page/Document/UpdateSummaryFinal/breast-cancer-screening.
U.S. Department of Health and Human Services. (2008). Physical Activity Guidelines for Americans: Physical Activity Has Many Health Benefits, Chapter 2.
U.S. Department of Agriculture. 2015-2020 Dietary Guidelines for Americans.
Latest posts by Renee Dustman
(see all)
AAPC's annual salary survey gives a good understanding of the earning potential within the medical coding profession.
See what actually is going on in the healthcare business job market.