Tips for Passing the CPC Exam
May 13, 2019
Comments Off

on Tips for Passing the CPC Exam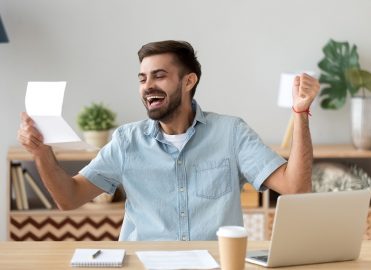 Sound advice from medical coders who have been there, done that.
AAPC has published countless articles on how to prepare for the Certified Professional Coder (CPC) certification exam in both our member magazine, Healthcare Business Monthly, and on our website in the Knowledge Center.
Examples include:
That doesn't stop nervous members about to take the exam from reaching out to their peers via social media. AAPC members frequently seek words of encouragement and advice for passing the CPC exam in our forums and on Facebook. We never tire of reading all the wonderful words of support and great advice from fellow AAPC members who are eager to help others succeed.
Here is a small sample of what you might find on these social platforms on any given day.
AAPC Medical Coding Forum
— Czumbrun
As a coding instructor, I have my students purchase the Official CPC Certification Study Guide and work through it as well as purchasing the practice exam bundles from AAPC. I advise the students to take the practice exams multiple times until they are consistently scoring in the 80s on those. There is also a practice exam in the back of the study guide. I also have them take the three practice exams together multiple times to give them a better feeling of the timing. Also, knowledge of the coding guidelines can help you to eliminate answers from the choices that you know cannot be correct.
— SusanC
The tips that worked for me were: (1) get a timer (that does not make noise) and allow one hour for each column. Mark the ones that you know will give you problems and just skip them. At the end of the hour move onto the next column. At the end you will have 40 min to go back and do the ones you skipped. When I went back, I was much more relaxed as I knew I now had time to really read the questions. Most were not as bad as I thought they were when I first read them and freaked out
(2) Practice exams are huge. I bought the pkg from the AAPC website. I originally wasn't wanting to spend the money, but those practice tests really highlighted my weaknesses and helped me focus on what my biggest issues were (time management being the biggest)
(3) I found some practice tests on Amazon that could be downloaded to Kindle and were very cheap. Some of the codes were outdated but for the price they were a nice compliment for practice. The AAPC ones are better but if you are in a financial bind, these would work.
(4) Take a really good course to learn all of this. I used CareerStep and was very happy with my education from them. I graduated with honors but I don't feel I would have done as well on the exam if I had not done all the practice test and used the time management tips
(5) Make tons of notes in your books. Codes that give you problems, make notes. Use the illustrations to make anatomy notes, digestive system, bones, etc were noted in my books. Anything that tends to stump me, I had notes. I highlighted areas in the guidelines as well as highlighting the codes in the book that had slight differences and could be easily missed or confused. Again, the practice exams helped me with this.
(6) Make notes in the exam booklet. Underline or circle things that you know are relevant when looking up the code. Cross out anything that isn't relevant to the question and can be distracting. Then eliminate answers and mark through them. Usually you can narrow it down to two answers. Find the difference in those two and make your decision.
(6) I had to realize that the stuff that was just challenging to me, make my best guess and move on. Stick with the time management plan and don't leave anything blank at all.
— SydneyO
I failed my exam the first time around, and what helped me to pass it the second time was taking advantage of the Study Guide and practice exams that I had purchased. Before I didn't have time to really dig into it so I relied on the training I got in community college. But I have to say, studying those and practicing really helped. The exam does use questions (or variations at least) from the study guide and practice exams so that's a great way to prepare.
— Cgaston
I don't know if it will help or not, but I think you can find what you're looking for in a note if you think about it as trying to "tell the story" of the visit. So look for the unique things about the visit —
Why are they here? (this should lead you to your diagnosis)
Who is conducting the exam (MD? NP? PA? Will you be billing "incident to")
Do they have any chronic problems that will need to be taken into consideration when determining treatment? (think HTN, DM, etc.)
Is this visit affected by other treatments? (Is it in a global period of something else? -24 modifier / Are they doing some kind of treatment today? -25 modifier)
— NovaNew1
It took me 3 times to pass; on the third try, I took the exam backwards as I noticed the harder questions were at the back so by the time I was getting tired I was at the easier front questions. I don't know if that was just my opinion on the questions getting harder but it worked for me.
I asked my company to pay and they did so maybe try that as well? Good Luck
— Chelle-Lynn
Just for reference, I have reached out to AAPC for confirmation on testing documentation and resources previously and received helpful and detailed responses. When in doubt, AAPC will always be my go to in addition to the proctor.
Facebook – AAPC (closed group)
— Stacy Curtis
Keep good track of questions and answer matches (ie answer question 29, with bubbles for 29) if you get off track you will unnecessarily answer wrong. Also, make sure you know your guidelines. Go over them if you're hazy. Take deep breaths and get plenty of sleep the night before.
— Brenda Zucaro
Use a process of elimination to save time. Many of the answer choices are obviously not the right answer and you can usually eliminate 2 out of the 4 right away. Greatly helps.
— Gayle Miller
If any of the questions gave me an issue, I would cross out whichever I was positive was wrong and come back to it later. That way I didn't focus too long on those type of questions. I finished with time to spare. Know the guidelines and how to use your books
— Stacey Mathis
Start in the back of the test.
—Peggy Lachance
There are thick #2 mechanical pencils that are made for marking test sheets. Japanese kids use them and they are becoming really popular here. They are easy to use, do not require sharpening, and don't break. Look on Amazon. Search for "mechanical pencil 1.3" or "kokuyo enpitsu." (Not a misspelling, lol.) HB or 2B lead is equivalent to #2. Some come with extra leads.
To erase cleanly, use a white plastic eraser. They come in sticks or little rectangular blocks. They won't chew holes in your Scantron. Look up Staedtler or Pentel eraser.
— Robyn Craig Penry
Circle the answer you choose in the booklet as well as shading in the circle. If you skip a question, it is easy to get off track and then you have a big mess. If the answer is circled in the booklet, it is less time consuming to fix.
— Lua De Gaia DjonDjrlica
I wanted to make a suggestion to all the people who will be taking their exams soon. You are allowed to print out 2019 ICD-10-CM guidelines. Go to CMS website and find them, print them out. I did this with mine. Not only are the letters much bigger but it's also a lot easier to navigate the guidelines. I laminated the first and last page making a booklet and had it spiral bound. Then I tabbed the section which made it even easier. This saved me so much time. I loved this and took full advantage of it. You should have updated version of them anyways and it will cost just $12. Just a suggestion.
AAPC Is a Great Resource, Too!
Social media platforms are great for getting advice and moral support. You'll also find more test tips and answers to frequently asked questions on our website. We recommend checking our website for official answers to exam-related questions such as:
What does the exam cover?
What resources may I bring into the exam room?
What are the certification requirements?
How best can I prepare for the exam?
We love the camaraderie among our members and appreciate their support of our mission. After you pass an AAPC certification exam, you realize that luck had nothing to do with it. You earned it!
Latest posts by Renee Dustman
(see all)
AAPC's annual salary survey gives a good understanding of the earning potential within the medical coding profession.
See what actually is going on in the healthcare business job market.