10 Reasons to Refuse Job Counter Offers
May 14, 2019
Comments Off

on 10 Reasons to Refuse Job Counter Offers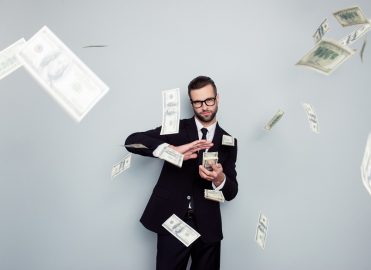 I was recently speaking with a recruiter for HIMIGINE Solutions, James Mason Henk, about employers who make counter offers after employees give their notice that they are leaving for a new position. He has a list of TOP 10 REASONS NOT TO ACCEPT COUNTER OFFERS and he shared them with me. I am sharing them with you here.
TOP 10 REASONS NOT TO ACCEPT COUNTER OFFERS:
After resigning, you have made your employer aware that you were looking and unhappy. Your loyalty will now be in question.
When promotion/raise time comes around, your employer will remember who is loyal and who is not.
When making difficult decisions about cutbacks, the company may begin with those who are deemed less loyal.
Accepting a counter offer is an insult to your intelligence and a blow to your personal pride, to simply be bought at the last minute.
Where was the extra money for a counter offer during your last performance review? Most companies have strict wage/salary guidelines and may be simply giving your next raise early or buying time to hire someone in your place.
The same circumstances that now cause you to consider making a change almost always reoccur within the next 6-12 months.
Statistics show that if you accept a counter offer, the probability of voluntarily leaving in 6 months or being let go within 1 year are extremely high.
Once the word gets out, the relationship you now enjoy with co-workers will never be the same. You lose personal satisfaction of the peer group acceptance.
What type of company do you want to work for if you must threaten to resign before they give you what you are worth?
Accepting counter offers after already accepting another position burns bridges with other companies, your recruiter, and ultimately shows all three parties that you can be bought.
Stay the Course
I know it is hard to leave where you are comfortable. You know where the problems lie and all the risks are fully laid out to you from your time working there. It is scary to take a job at a new organization where it is all unknown. You don't know if you will get along with your co-workers or manager, or if you will like the culture, etc. And no matter how much you research an employer, you feel like you are jumping off a cliff. It feels safe where you are, even if you are working in a toxic environment, and even if you feel you have no room for advancement or salary growth.
But remember why you started looking for a new job in the first place. There is a reason why you are frustrated where you are working and looking for a different place to spread your wings. And as much as a counter offer may give you the money you might be looking for, I really like No. 9 in the above list. Why did you have to threaten to leave your current company for them to realize your worth?  They should have acknowledged your worth well before you started looking for another job.
As scary as it is when you think of changing jobs, there is a reason you started looking and there is a reason you accepted another offer and gave your notice. Stay focused on your goals, not your current employer's goals, when deciding to take a new position and stay the course once making that decision.
Latest posts by Barbara Cobuzzi
(see all)
AAPC's annual salary survey gives a good understanding of the earning potential within the medical coding profession.
See what actually is going on in the healthcare business job market.
No Responses to "10 Reasons to Refuse Job Counter Offers"