28 DME Documentation Checklists
By Brad Ericson
In Audit
May 14, 2019
Comments Off

on 28 DME Documentation Checklists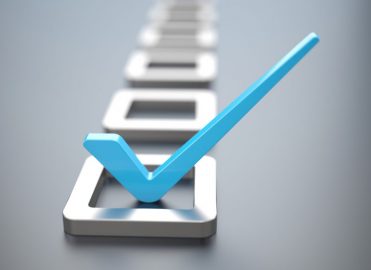 If you want to smooth reimbursement claims for durable medical equipment, CGS offers 28 documentation checklists that identify what must be included.
Recently updated, these checklists include the following items and services:
Enteral nutrition
Glucose monitors and supplies
Hospital beds and accessories
Immunosuppressive drugs
Large volume nebulizers and inhalation drugs
Lower limb prostheses
Manual wheelchairs
Nebulizers and inhalation drugs: Iloprost and Treprostinil
Oxygen and Oxygen equipment for Group I and II criteria
Positive airway pressure (PAP) accessories and supplies
Positive airway pressure (PAP) devices for treatment of OSA qualifying sleep tests
Power mobility groups I, II, III, and V
Power mobility POVs
Respiratory assist devices
Support services: groups I-III pressure reducing support surfaces
Surgical dressings
Therapeutic shoes for  diabetes
Urological intermittent catheters
The checklists, copyrighted by CGS Administrators, the DME Medicare Administrative Contractor (MAC) for Minnesota, Wisconsin, Illinois, Indiana, Ohio, Kentucky, and Michigan, alert the users to what is required documentation for specific items or HCPCS level II codes, remind the coder to add modifiers or to append other information, and provide resources.
Check With Your Payers
While you can use the CGS checklists, you can also contact your MACs and DME MACs for similar documentation checklists.  Based on your patient mix and payer guidelines, you can develop your own.
Here are five ways checklists help you:
Checklists assure your claim is complete – They remind you of additional characters,  action and add-on codes, and modifiers that should be reported. A large number of rejected claims are simply because we forget a detail.
Checklists fight distractions – Interruptions by coworkers, providers, and patients can derail your train of thought enough you might skip a step and submit a claim in error.
Checklists standardize your claims – Payers have specific elements they want reported. Your checklist will help remind you who wants what when specific claims are constructed.
Checklists enforce compliance – Are there quality measurement codes required for physical therapists, for example? Checklists can alert you to the all-important federal tracking codes. They can also assure you prepare files being shared properly.
Checklists improve communication – Research shows that in operating rooms where checklists have been adopted, providers, nurses, and other staff communicate better as they are all fulfilling the same script.
Latest posts by Brad Ericson
(see all)