Time to Step Up ICD-10 Excludes Education for Providers
In Billing
May 23, 2019
Comments Off

on Time to Step Up ICD-10 Excludes Education for Providers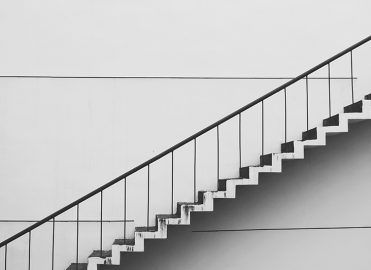 By Rebecca Caux-Harry, BFA, CPC
One of the many benefits of working for a nation-wide company, such as 3M Health Information Systems, is visibility into payer actions from coast to coast. Many customers send us comments about payer actions and ask if we can help with some of the issues. This is an extremely valuable process as it helps us learn about industry pain points. One such comment that came in recently really surprised me ― and I've been working in the healthcare industry for over 20 years and I thought there weren't any more surprises.
Check Excludes Notes with Shift to Value-based Care
Those of us who have been in professional coding for a while have seen the changes in the last several years in our coding realm. We were focused primarily on CPT® coding, because the dollars and compliance risk were there. But everything coming from the Centers for Medicare & Medicaid Services (CMS) recently is telling me that we're moving away from fee-for-service toward value-based care, which makes correct ICD-10 coding more important than ever. The comment, coming from the east coast, was concerning a commercial payer that had started denying claims because of an Excludes 1 note associated with submitted ICD-10 codes.
In ICD-9, we only had a single Excludes note associated with a given code. That note could mean either "these two things are mutually exclusive" or "code both things if the patient has both." In ICD-10, however, these two definitions became two different Excludes notes. Excludes 1 is the mutually exclusive direction, meaning we shouldn't/can't code the two ICD-10 codes together. This is the important one. For the most part, medical coders know this rule and are careful to follow it, but what about the providers?
Work with Providers on Proper ICD-10 Reporting
Most professional services are coded by the providers. Most of those codes go directly to billing without coder review. We could argue whether this is ideal, but that's another blog article. We've been diligent about educating providers about selecting the correct evaluation and management (E/M) code and the most specific ICD-10 code(s) possible. But I've never talked to providers about proper ICD-10 coding convention. That was an oversight on my part based on my experience with payers. I had never seen a denial of a claim based on a non-primary ICD-10 code in the primary position, nor a primary-only ICD-10 code in a non-primary position. And I certainly hadn't seen a denial because of mutually exclusive ICD-10 codes reported on the same claim. Well, some east coast coders can't say that anymore.
It's anyone's guess if other commercial payers or government payers will soon follow. Even if they don't, it would benefit all to start including proper ICD-10 coding convention, especially Excludes 1 and Excludes 2, as part of your education to anyone responsible for selecting ICD-10 codes to go on a claim.
Find Out More on Excludes Notes
For more information on Excludes Notes in medical coding, read the article, "Use ICD-10-CM Excludes Notes to Improve Coding" by Liz Gengarelly, MLIS, CPC, CPMA, CPB, CPPM, in AAPC's Knowledge Center, which originally featured in the May 2019 edition of Healthcare Business Monthly magazine.
Source
This article is republished with permission from 3M Health Information Systems.
---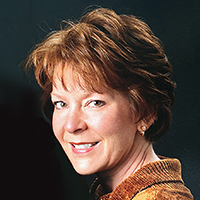 Rebecca Caux-Harry, BFA, CPC, product specialist, revenue cycle at 3M Health Information Systems. She has worked in the physician coding and billing industry for over 20 years specializing in professional coding compliance. Caux-Harry has served as a clinic liaison to the insurance industry and provided compliance auditing and education to both physicians and coders. She earned her Bachelor of Fine Arts in Metalsmithing from the University of Houston in 1989 and has been certified through the AAPC since 2001. Caux-Harry joined 3M/CodeRyte as the product specialist for cardiology and has served in several rolls for the ambulatory products. She is a member of the Colorado Springs, Colo., AAPC local chapter.
---
Latest posts by Guest Contributor
(see all)