Auditing Postoperative Sinus Debridements
In Audit
May 23, 2019
Comments Off

on Auditing Postoperative Sinus Debridements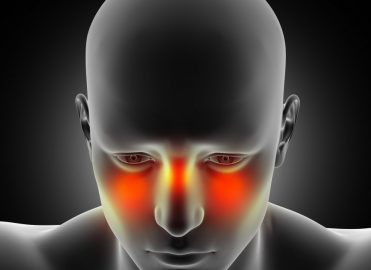 An auditor asked the question of postoperative sinus debridements while discussing functional endoscopic sinus surgery (FESS). It was asked if postoperative debridements are coded and chargeable when a septoplasty or a turbinate procedure is performed.
Auditing Zero Global Days
The reason the auditor qualified the question as a FESS surgery performed with a septoplasty or turbinate procedure is because FESS procedures have zero global days. If another procedure which does not carry 10 or 90 global days is performed, the third-party payers will apply that global period to the entire surgery, including the FESS and the other procedures. The auditor is questioning if it is correct to code and bill for the postoperative debridements, which usually start with the first postoperative visit the day after surgery.
FESS surgical procedures were originally valued to include 10 global days and included postoperative debridements when the RVUs were assigned in the early 1990s. But when negotiating for relative values, there were not enough RVUs to allocate to FESS surgeries such that both the FESS surgeries and the debridements would be covered. Negotiations ensued and it was agreed that FESS surgery would be assigned zero global days with the lower RVUs so that the surgeons may code and bill the sinus debridements after the FESS surgery. The otolaryngologists involved in the negotiations forgot one little complicating factor: If other procedures that carry global periods greater than zero days are performed a the same time as the FESS, the FESS RVUs do not fully pay for the FESS and any postoperative sinus debridements.
As a result of this complication, it has become standard to bill all postoperative sinus debridements. These sinus debridements are entirely unrelated to the septum and/or turbinates (the codes which created the global period on the surgery) and unrelated to the surgery that creates the global period. Postoperative sinus debridements are coded with a modifier 79 Unrelated Procedure or Service by the Same Physician or Other Qualified Health Care Professional During the Postoperative Period. The modifier breaks the global period for the payer, telling them that the debridement is unrelated to the global period created by the septoplasty and/or turbinectomy.
Auditing Modifiers
Some people believe that modifier 58 Staged or Related Procedure or Service by the Same Physician or Other Qualified Health Care Professional During the Postoperative Period may be appropriate modifier, since the sinus debridements are planned procedures after the primary surgery. Although modifier 58 can be justified, modifier 79 for unrelated procedures is more relevant for postoperative sinus debridements.
Keep in mind that it is a best practice to pre-certify the expected number of postoperative sinus debridements when pre-certifying the surgery. In doing so the practice has a much better chance of being paid for these services. Also remember that if the postoperative debridements are performed bilaterally, append modifier 50.
Coding:
Unilateral postoperative sinus debridement for a sinus FESS when performed with a septoplasty and/or turbinectomy
31237-79              J32.0, J32.2 (Chronic Maxillary Sinusitis and Chronic Ethmoid Sinusitis – Sinus diagnoses from FESS surgery)
Bilateral postoperative sinus debridement for a sinus FESS when performed with a septoplasty and/or turbinectomy
31237-50-79    J32.4 (Chronic Pansinusitis – Sinus diagnoses from FESS surgery)
Latest posts by Barbara Cobuzzi
(see all)
No Responses to "Auditing Postoperative Sinus Debridements"