Is Your Provider Charging Patients Too Much?
In Billing
May 29, 2019
Comments Off

on Is Your Provider Charging Patients Too Much?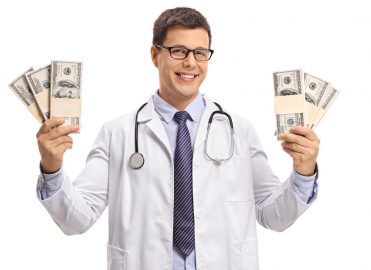 Consumers overspent $18.5 billion on diagnostic imaging in 2017, according to a UnitedHealth Group (UHG) research brief, released May 23. The health insurer attributes the overspending to price gouging by some providers.
Echocardiograms in 2017, for example, cost patients anywhere between $210 and $1,830, according to the brief. The average was $480, but UHG says over half of all consumers "pay considerably more for exactly the same service."
"Reducing higher prices to amounts already agreed to by many providers can help lower the total cost of healthcare," UHG said in a news release.
Repricing Would Save Billions
UHG illustrates in the brief the issue of price variation by addressing seven groups of common diagnostic tests, including:
Magnetic resonance imaging (MRI)
Ultrasound
Computed technology (CT)
Pathology
Microscopic exam
Radioisotope scan and function studies
Mammography
Spending on these diagnostic tests totaled $37.4 billion in 2017. MRIs accounted for 26 percent of that figure, or $9.7 billion, in 2017. If providers had charged the median price across the board for these diagnostic tests, UHG and its members could have achieved $18.5 billion in savings.
"By reducing price variation, many patients would pay less out-of-pocket costs and health insurance premiums could be lower," UHG states in the brief.
Why the Price Variations?
In looking at what causes these price variations, UHG says geographic cost differences have relatively little impact, and prices are not predictive of provider quality or patient outcomes.
"Rather than cost or quality primarily driving price variation, a more likely reason is that health care providers generally are incentivized to use their market power to increase prices, often resulting in overpriced services," UGH concludes in the brief.
Latest posts by Renee Dustman
(see all)
No Responses to "Is Your Provider Charging Patients Too Much?"