Rising Radiology Prices Trigger Appropriate Use Criteria/Clinical Decision Support
In Coding
June 1, 2019
Comments Off

on Rising Radiology Prices Trigger Appropriate Use Criteria/Clinical Decision Support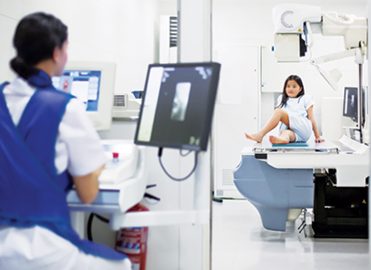 Ordering physicians will need to consult a qualified CDSM for advanced imaging studies — radiologist payment will depend on it.
The Protecting Access to Medicare Act of 2014 (PAMA) mandated appropriate use criteria (AUC) beginning January 2017. This was in response to the rising cost of advanced diagnostic imaging studies including computed tomography, magnetic resonance imaging, and nuclear medicine including positron emission tomography scans.
Understand AUC Attestation
AUC are evidence-based criteria, to the extent possible, used to assist ordering physicians in selecting the most appropriate treatment for a specific clinical condition. The AUC mandate requires that the ordering physician consult a qualified clinical decision support mechanism (CDSM) prior to ordering any advanced imaging study done for outpatients, including emergency department patients.
Exceptions to mandate include cases falling under the Emergency Medical Treatment and Labor Act (EMTALA). This does not mean all emergency department (ED) cases. There are also exceptions for insufficient internet access, electronic health record or CDSM vendor issues, or extreme and uncontrollable circumstances. It is up to the ordering provider to attest to any of these circumstances.
Attestation Is Voluntary at First
During the voluntary reporting period (July 1, 2018 – Dec. 31, 2019), the radiologist must report modifier QQ Ordering professional consulted a qualified clinical decision support mechanism for this service and the related data was provided to the furnishing professional to indicate that a qualified CDSM was consulted. Beginning Jan. 1, 2020, the Centers for Medicare & Medicaid Services (CMS) will begin the "Educational and Operations" year, during which reporting is required but no financial penalties are accessed. This is similar to the way ICD-10 was transitioned.
When fully implemented on Jan. 1, 2021, for the radiologist to be paid, the ordering physician must consult a qualified CDSM for all advanced imaging studies. The radiologist must report the national provider identifier of the ordering physician, which qualified CDSM was consulted, and a modifier to indicate if the ordering physician followed the guidance of the AUC. At this time there is no requirement that the ordering physician follow the recommendation of the qualified CDSM — only that it be consulted. Only clinical staff may assist the ordering physician in consulting the qualified CDSM.
Identify Outliers
CMS has identified eight priority clinical areas that may be used to determine "outlier" ordering physicians. Outliers will be determined from data collected in 2021 and 2022 to identify the top 5 percent of ordering physicians who did not consult qualified CDSM. These outliers will be required to get prior authorization for advanced imaging services ordered for Medicare patients. The eight Priority Clinical Areas are:
Coronary artery disease (suspected or diagnosed)
Suspected pulmonary embolism
Headache (traumatic or nontraumatic)
Hip pain
Low back pain
Shoulder pain (including suspected rotator cuff injury)
Lung cancer (primary or metastatic, suspected or diagnosed)
Cervical or neck pain
A study published in Radiology, using 2012-2015 data from the National Hospital Ambulatory Care Survey, estimates that 26 percent of all ED cases involved one of the eight priority clinical areas and 22 percent involved the use of advanced imaging.
Educate Providers and Schedulers on CDSM
There are several CDSMs that have already been qualified by CMS, and several more that are awaiting certification. There are also provider-led tools developed by large medical centers and medical societies. All providers should familiarize themselves with the CDSM selected by their facility, and schedulers should be trained on what data elements are required when ordering advanced imaging studies.
For a list of certified CDSM, visit:
www.cms.gov/Medicare/Quality-Initiatives-Patient-Assessment-Instruments/Appropriate-Use-Criteria-Program/CDSM.html.
---
Lori M. Shore, CPC, RCC, RCCIR, FRBMA, has been in healthcare for 40 years. She is vice president of coding and compliance at MBMS, LLC, where she has worked for the last 33 years. Shore is a member of the Chesapeake, Md., local chapter.
Resources
CMS, Appropriate Use Criteria Program: www.cms.gov/Medicare/Quality-Initiatives-Patient-Assessment-Instruments/Appropriate-Use-Criteria-Program/index.html
Radiological Society of North America, Radiology, Potential Effect of the Protecting Access to Medicare Act on Use of Advanced Diagnostic Imaging in the Emergency Department: An Analysis of the National Hospital Ambulatory Care Survey (Jan. 29, 2019): https://pubs.rsna.org/doi/full/10.1148/radiol.2019181650#tbl2
Latest posts by Guest Contributor
(see all)