Compare Cardiology to a Construction Company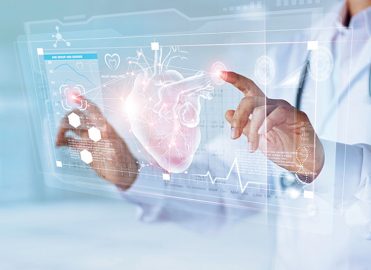 Cardiology subspecialties are like subcontractors who bring different skills to help maintain the functionality of a healthy heart.
Cardiology is the branch of medicine that specializes in the diseases and abnormalities of the heart and blood vessels. Cardiology subspecialties focus on specific conditions and treatment options, and understanding their differences can help when coding conditions and treatments. To highlight those differences, let's compare the subspecialties of cardiology to the subcontractors who make up a construction company.
General Cardiology – The Foreman
A general cardiologist typically oversees and directs the basic functions of the heart, just as a foreman oversees the progress of a project. To better diagnose possible cardiac conditions, the cardiologist may order non-invasive diagnostic tests. Typical tests ordered and performed by the provider may include electrocardiograms (EKGs), echocardiograms, vascular ultrasounds, or stress tests.
Depending on the results of ordered testing, the patient may be referred to a cardiology subspecialist for further treatment. Just as a construction foreman may call in a plumber for issues with clogged pipes, a general cardiologist may call in an interventionalist for issues concerning clogged blood vessels.
Stress Test Supervision
Physiologic tests under stress (i.e., cardiac stress tests) require direct physician supervision. If the only service that a provider performs for a patient is stress test supervision, the patient is considered an established patient for the next three years. The global stress test code (CPT® 93015 Cardiovascular stress test using maximal or submaximal treadmill or bicycle exercise, continuous electrocardiographic monitoring, and/or pharmacological stress; with supervision, interpretation and report) includes supervision, interpretation, and report. CPT® 93016 Cardiovascular stress test using maximal or submaximal treadmill or bicycle exercise, continuous electrocardiographic monitoring, and/or pharmacological stress; supervision only, without interpretation and report is for supervision only.
Interventional Cardiology – The Plumber
When there are suspicions of blocked blood vessels, or "clogged pipes," in the body, an interventionalist may be called on to confirm or rule out a suspected condition. They can do this through invasive diagnostic tests, such as angiograms.
If there is a confirmed diagnosis of a blockage, the interventional cardiologist may treat the condition through interventional procedures. Whether it's peripheral vessels, cardiac vessels, or anything in between, interventions such as angioplasty, stent insertion, or atherectomy can be performed to treat the patient's condition.
Coronary Intervention Modifiers
Coronary interventions should be reported with the appropriate anatomical modifier to indicate the vessel that was treated:
LM           Left main coronary artery
LC            Left circumflex coronary artery
LD            Left anterior descending coronary artery
RC            Right coronary artery
RI             Ramus intermedius coronary artery
Report interventions performed within a branch of a major coronary artery with the modifier for the major branch. For example, if a stent was placed in the first obtuse marginal branch of the left circumflex artery, then report the appropriate CPT® code with modifier LC.
Electrophysiology (EP) – The Electrician
An electrophysiologist monitors and treats conditions related to the flow of the electrical current within the heart that controls the heart's rhythm. Common conditions include arrhythmia, atrial fibrillation, tachycardia, and heart block. EP studies, pacemaker/implantable cardioverter defibrillator (ICD) insertion, or ablation procedures can be performed to alleviate or correct such conditions.
EP studies and ablation procedures are performed by the electrophysiologist, but the patient may be monitored by either the electrophysiologist or the cardiologist. Cardiac device procedures (pacemakers and ICDs) may be performed and monitored by either the electrophysiologist or the cardiologist.
Comprehensive Electrophysiology Studies
A complete comprehensive EP study (93619-93620) must include all components listed below. If any of these are not performed, then it is not a comprehensive study and the individual components that were performed should be separately reported.
Right atrial pacing (93610 Intra-atrial pacing)
Right atrial recording (93602 Intra-atrial recording)
Right ventricular pacing (93612 Intraventricular pacing)
Right ventricular recording (93603 Right ventricular recording)
Bundle of His recording (93600 Bundle of His recording)
Cardiothoracic/Vascular Surgery – The Carpenter
A cardiothoracic or cardiovascular surgeon may be needed to treat the "structural" issues of the heart and blood vessels, should a patient develop conditions requiring reconstruction or open revascularization. Coronary artery bypass, peripheral artery bypass, and heart valve repair/replacement procedures are performed by the surgeon. Follow-up care from cardiac surgery is typically monitored by the general cardiologist.
Many major surgical procedures performed by a cardiac surgeon have global periods of 10 or 90 days, which means that most of the surgeon's post-op care after surgery is considered part of the surgical procedure.
Decision-for-surgery Modifiers
Append modifier 25 Significant, separately identifiable evaluation and management service by the same physician or other qualified health care professional on the same day of the procedure or other service to the evaluation and management (E/M) service performed the same day as a minor procedure when the E/M documentation supports the decision to perform the procedure. Minor procedures have a zero- or 10-day global period.
Append modifier 57 Decision for surgery to the E/M service performed the same day or the day before a major surgery when the E/M service documentation supports the decision to perform major surgery. Major surgeries typically have a 90-day global period.
Advanced Heart Failure (AHF)/Transplant – The Real Estate Agent
Patients with chronic heart conditions (chronic heart failure), may be referred to an advanced heart failure (AHF) specialist. These physicians monitor chronic heart conditions and evaluate patients for possible transplant candidacy, if necessary. AHF physicians normally do not perform procedures and provide mostly E/M services. The cardiothoracic surgeon performs heart transplant procedures, and the pre-op and post-op care is typically monitored by the AHF physician. An AHF physician can be compared to a real estate agent in that they both help in finding the right home/heart that works.
Cardiac Testing in E/M Medical Decision-making
Cardiologists and cardiology specialists often order diagnostic tests during E/M services to assess possible cardiac conditions. Understanding the different types of cardiac testing can assist in the proper capture of the medical decision-making (MDM).
In addition to the number of diagnoses treated and the amount of data reviewed, the risk of complications is also a component of capturing an accurate level of MDM. The risk portion of MDM can be determined by the presenting problems, management options selected, and diagnostic procedures ordered. For example:
A minimal level of risk includes ordering cardiac tests such as chest X-rays, EKGs, echocardiograms, and vascular ultrasounds.
A low level of risk includes ordering Holter/event monitors, pulmonary function testing, sleep studies, and nerve conduction studies.
A moderate level of risk includes ordering physiological tests under stress (stress tests) or cardiac imaging studies with contrast and no identified risk factors (cardiac positron emission tomography, cardiac catheterization, and angiography with or without intervention).
A high level of risk also involves ordering the same cardiac imaging studies with contrast as a moderate level, with identified risk factors, as well as physiological stress tests, with contrast. Other tests that may be ordered in a high level of MDM include electrophysiological testing, elective major surgery with risk factors, or emergency major surgery.
Working Together to Keep the Heart Functioning Properly
Each of the above subspecialties is considered a separate specialty, in that they each have a separate taxonomy number assigned. As such, interventional cardiologists and electrophysiologists can submit a new patient claim the first time they treat the patient, even if the patient is followed by a general cardiologist within the same physician group. The physicians must be registered with the National Plan and Provider Enumeration System (NPPES) registry.
An example of how these providers work together is during a transcatheter aortic valve replacement or implantation (TAVR or TAVI). Typically, an interventional cardiologist will access the vessel and perform the angiography for imaging. The surgeon usually inflates the balloon that releases and deploys the valve within the heart.
Traditionally, valve replacement surgery was performed as open-heart surgery, and it still is for some patients who do not clinically qualify for the transcatheter procedure. The expertise of the surgeon to accurately replace the valve is still preferred, and requires the surgeon to work cohesively with the interventionalist to perform the procedure. Some insurance companies, such as Medicare, won't cover this procedure unless it is performed by an interventionalist and a surgeon. Check with your local payers regarding their coverage requirements for this procedure.
Medicare requirements for TAVR Professional Claims Submission
CPT® 33361-33366, TAVR/TAVI:
Must be billed with place of service 21 Inpatient hospital (this is an inpatient-only procedure)
Must be billed with modifier 62 Two surgeons (co-surgeons are required)
Must be billed with modifier Q0 Investigational clinical service provided in a clinical research study that is in an approved clinical research study
Must be part of a clinical trial
Must have a valid eight-digit national clinical trial number
Must have a secondary diagnosis code of Z00.6 Encounter for examination for normal comparison and control in clinical research program
Successful construction and maintenance of a structural building requires the skillsets of many experts. As you can see, the construction of cardiology also applies the same concept for maintaining the functionality of a healthy heart.
---
Resources
1995 Documentation Guidelines for Evaluation and Management Services
American Medical Association, CPT® 2018 Professional Edition
Medicare National Coverage Determinations Manual, Chapter 1, Part 1 (Section 20.32)
National Provider Identifier records, NPPES registry. https://npiregistry.cms.hhs.gov/
Latest posts by Rebecca Doll
(see all)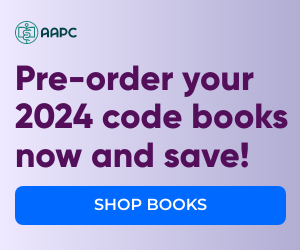 One Response to "Compare Cardiology to a Construction Company"