Implement Compliance Safeguards for Controlled Substance Abusers
In Compliance
June 1, 2019
Comments Off

on Implement Compliance Safeguards for Controlled Substance Abusers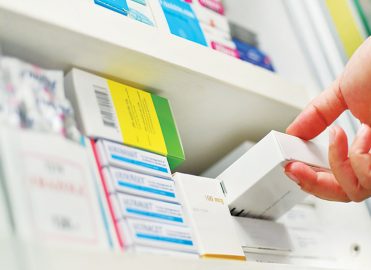 When abusers prescribe controlled drugs, there are three steps you can take to help reduce compliance risks.
When medical providers have access to controlled substances, there's an opportunity for them to intercept health documents and to fill prescriptions for illicit personal purposes. In such instances, you must follow the guidelines regarding the use of controlled substances.
As an additional concern, accessing patient documents and health records is a violation of hospital policies, which requires immediate attention.
STEP 1: Conduct an Audit
To mitigate controlled substance abuse, the Drug Enforcement Administration (DEA) conducts mandatory audits to determine whether necessary protocols are observed. The first step to ensure that all procedures meet the requisite restrictions of the DEA is to conduct an audit. This ensures that all conducted investigations are easy to verify.
An investigation makes it easier to get information regarding all patients who receive controlled substance prescriptions. (Hunnicutt, et al., 2017) If a patient is found to have received prescriptions that surpass what doctors believe is adequate, follow ups should be made, and time should be dedicated to resolve the proper dispensing and receiving of prescribed medications.
An inspection conducted by facility management is a good way to gain the DEA's confidence (Hunnicutt et al., 2017) and allows for better understanding of the policies the facility should uphold.
STEP 2: Limit Access to Controlled Substances
The storage and prescription of controlled substances affect accessibility. One way to enhance security is to limit the number of people who have access to these drugs.
After the DEA inspection takes place, the facility needs to adopt compliance procedures to track the use and storage of controlled substances, which is the responsibility of the director of pharmacy. Procurement or purchasing controlled medication requires immediate attention because it helps to determine the quantity of drugs ordered compared to the quantity of medication dispensed. (ASHP, 2016)
Properly prescribing controlled substances is essential to reducing abuse risks. Facilities should have a common platform where prescription pads are located, and have a system for tracking who uses the prescription pads. (ASHP, 2016) In case of a self-prescribe situation, the head nurse must be educated and familiar with opioid-prescribing procedures to be able to detect risk associated with drug diversion.
Administration of the drugs is also a part of the process. The facility must ensure that controlled substances are not offered, especially with incidences of automated distribution devices for the people transferred. Such withdrawal helps to mitigate misuse because people are aware of the need to follow protocol to use the information they have.
Eliminating waste helps to improve intentional misuse because drug diversion becomes difficult in such circumstances. (ASHP, 2016) Be sure to remove controlled substance waste from unsecured waste containers immediately to help reduce misuse of such drugs.
STEP 3: Address Complaints Seriously and With Integrity
Look for ways to address complaints that do not jeopardize the integrity of the office or the persons in charge. Compliance officers should not brush off a claim because they feel it could be inconsequential. (Evans and DeVille, 2015) When the chief compliance officer (CCO) knows that a medical provider may be suffering from emotional breakdown, they should take immediate action. If that medical provider continues with a habit of using or diverting drugs, they could become addicted, making it difficult to recover. Other individuals, who may feel that drug abuse and diversion will be tolerated or undiscovered, may join in the behavior.
Improve communication to encourage people to come forward if they know of drug diversion or abuse within the facility. Controlled substances require immediate attention because mishandling and abuse puts the institution at compliance risk with the DEA. Ultimately, the CCO must be able to deal with the complicated challenges and use experience to formulate policies to improve healthcare service delivery. The CCO must be willing to ensure objectivity and conduct investigations that will be fully integrated with everyday activities within the facility. Ideally, compliance processes help in dealing with issues that could arise later and require use of precedent cases to justify the actions taken by the CCO.
Compliance procedures that result from use of controlled substances in healthcare facilities mandate better recordkeeping and improved patient care delivery. A compliant environment makes it easier to work with the DEA to ensure accountability and drug control. It creates procedures that help develop new ways of handling challenges within that environment. Compliance creates better objectivity and handling of future cases.
---
Shaqualya Mitchell-Sneed, MPA\H, CPC-P, CPMA, is serves as coding coordinator of a sports medicine facility in Atlanta, Ga. She has more than 13 years of experience in the medical industry focusing on operations and revenue. Mitchell-Sneed holds dual certification with AAPC and holds nine active memberships with various organizations. She is a member of the Marietta, Ga., local chapter.
Resources
ASHP. 2016. ASHP guidelines on preventing diversion of controlled substances. Drug Distribution and Control, 78-100. www.ashp.org/-/media/assets/policy-guidelines/docs/guidelines/preventing-diversion-of-controlled-substances.ashx
Evans, M. C. & DeVille, K. 2015. Responding to reports that appear to be inappropriately motivated. Compliance Today, 49-53.
Hunnicutt, J. N.; Chrysanthopoulou, S. A.; Ulbricht, C. M.; Hume, A. L.; Tjia, J.; and Lapane, K. L. 2017. Prevalence of long-term opioid use in long-stay nursing home residents. Journal of the American Geriatrics Society, 66(1), 48-55. https://doi.org/10.1111/jgs.15080.
Latest posts by Guest Contributor
(see all)