Dementia Coding Requires a Closer Look at Documentation
In Coding
June 1, 2019
Comments Off

on Dementia Coding Requires a Closer Look at Documentation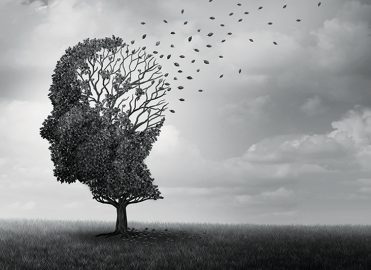 The root cause of the dementia will lead you to the correct diagnosis code.
A diagnosis of "dementia" requires us to first understand the term. According to the Alzheimer's Association:
Dementia is a general term for a decline in mental ability severe enough to interfere with daily life. Dementia is not a specific disease. It is an overall term that describes a wide range of symptoms.
This understanding leads us to look beyond the blanket term and delve into the physician's documentation for clues to the ICD-10-CM codes that most clearly describe the patient's condition.
Alzheimer's, vascular, Parkinson's, Lewy-body, alcoholic, and frontotemporal, for example, are just some of the many diseases that cause dementia, and each disease is defined in ICD-10-CM based on whether symptoms of dementia are present. Coding to this level of detail not only helps to tell a more complete medical story that can improve the patient's health outcome, but also assists researchers and policymakers in determining how prevalent the diseases are and their related symptoms.
Alzheimer's Disease
To quantify Alzheimer's disease, based on whether the individual began experiencing symptoms early (such as in their 50s, as opposed to later in their 70s), ICD-10-CM codes are:
G30.0      Alzheimer's disease with early onset
G30.1      Alzheimer's disease with late onset
G30.8      Other Alzheimer's disease
G30.9      Alzheimer's disease, unspecified
Many people who suffer from Alzheimer's disease may experience phases of agitation, aggression, combativeness, etc. These symptoms dramatically influence the level of care needed to keep the individual safe, so it's very important to code this information if it is included in the documentation.
ICD-10-CM directs us to use secondary codes to distinguish between dementia without behavioral disturbance (F02.80 Dementia in other diseases classified elsewhere without behavioral disturbance) from those with behavioral disturbance (F02.81 Dementia in other diseases classified elsewhere with behavioral disturbance).
Vascular Dementia
Vascular dementia, or "multi-infarct" dementia, normally occurs due to vascular damage in the brain from a stroke. This is the second most frequent cause of dementia behind Alzheimer's disease. ICD-10-CM combines the disease with the behavior. To code vascular dementia without behavioral disturbance, use only the combination code F01.50 Vascular dementia without behavioral disturbance. For vascular dementia with behavioral disturbance, use only the combination code F01.51 Vascular dementia with behavioral disturbance.
Alcoholic Dementia
Alcoholic dementia combination codes distinguish between alcohol dependence and alcohol use: F10.27 Alcohol dependence with alcohol-induced persisting dementia and F10.97 Alcohol use, unspecified, with alcohol-induced persisting dementia. Query the provider if the documentation is unclear whether the individual should be coded as having dependence or use. If the documentation includes a blood alcohol level, report the appropriate Y90.- Evidence of alcohol involvement determined by blood alcohol level … external cause code, as well.
Parkinson's Disease
People who suffer from Parkinson's disease may develop signs of dementia in the latter stages of the disease process. While the initial symptoms of the disease are movement-related, there can be behavioral symptoms during the dementia phase, as well. Coding dementia and Parkinson's disease together can be tricky. In the ICD-10-CM Alphabetic Index, dementia with Parkinsonism refers to Lewy body dementia (G31.83 Dementia with Lewy bodies). In these cases, the symptoms are similar to Parkinson's disease, but that is not the patient's diagnosis. To code diagnosed Parkinson's disease with dementia, use G20 Parkinson's disease. Also use a secondary code for "without behavioral disturbance" (F02.80) or "with behavioral disturbance" (F02.81). Query the provider if the documentation is not clear enough for you to make a determination.
Frontotemporal Dementia
Frontotemporal dementia occurs from damage to the area of the brain behind the forehead. Behavioral disturbances are often coded with this condition because one of the jobs of the frontal lobe is to filter  words and actions so they are socially acceptable. When this area is damaged, a person may disrobe in public, use rude words, express sexual inappropriateness, etc. Report this disease with G31.09 Other frontotemporal dementia and the appropriate secondary behavioral code (F02.80 or F02.81) to note whether behavioral disturbance is present.
Conditions: Delirium and Wandering
There are two more codes that deserve attention. The first code is for delirium due to a known physiological condition, F05 Delirium due to known physiological condition. Although individuals with dementia may have delusions or hallucinations, delirium is frequently due to infection (often, a urinary tract infection), medication mismanagement, etc. It should not be considered a symptom of dementia unless the provider documents it as such.
The second code is for wandering, Z91.83 Wandering in diseases classified elsewhere. Wandering is one of the most dangerous symptoms for patients with dementia. The Alzheimer's Association reports that six in 10 people (60 percent) with dementia will wander at some point. Be sure to code this behavior if documented in the medical record. Wandering is a warning to caregivers and medical providers that the individual is at high risk for injury and situations that may result in death. Measures that may need to be taken, including additional caregiving staff, relocation to a monitored living setting, etc., depend on documentation in the medical record and proper coding.
Memory Loss
ICD-10-CM provides codes for memory loss without a dementia, as well. First, know that a certain amount of memory loss is a normal part of aging and is not a disease process. This is determined by whether the memory loss is about equal to people of the same age, or if it is significantly more.
For those who share about the same amount of forgetfulness as everyone else their age, use R41.81 Age-related cognitive decline. For patients experiencing more decline than is expected for their age, and if the provider specifically documents "mild cognitive dementia," use G31.84 Mild cognitive impairment, so stated. This diagnosis carries a lot of emotional weight and potential impact to a patient's life decisions. If you have doubt about the correct code, query the provider.
---
Karla Grimwood, MS, CPC, CPMA, CEMC, has over 20 years' experience in healthcare and has focused on coding and auditing for the past seven years. She works as a physician compliance auditor for HealthTexas Provider Network, an affiliate of Baylor Scott & White Health in Dallas, Texas. Grimwood is a member of the Fort Worth, Texas, local chapter.
Resources
Alzheimer's Association. www.alz.org
2019 ICD-10-CM Official Guidelines for Coding and Reporting
Latest posts by Guest Contributor
(see all)