ICD-10-CM Codes for Independence Day Follies
In Billing
June 18, 2019
Comments Off

on ICD-10-CM Codes for Independence Day Follies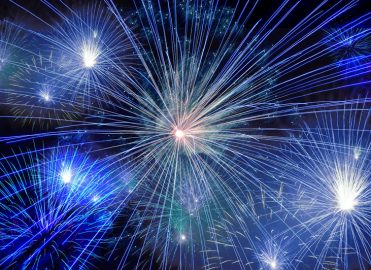 The Fourth of July is right around the corner, and United States friends will gather to celebrate our independence. With the celebration comes a slew of accidents and injuries. Here are some ICD-10 codes you may see during this holiday.
Food and Outdoor Fun
Nothing says "Independence Day" like picnics and barbeques. Here are some food hazards to keep an eye out for when cooking and eating outdoors:
Grilling and chilling (Y93.G2 Activity, grilling and smoking food) is a great way to spend the holiday but be careful not to pick up the burgers and hot dogs with your hands: X10.1XXA Contact with hot food, initial encounter.
When you leave the potato salad sitting in the sun for too long and are so hungry that you want to eat it anyway, you may land yourself in the hospital due to A05.9 Bacterial foodborne intoxication, unspecified.
Outdoor sports are also a popular way to enjoy the Fourth of July. If you are feeling sporty, here are some tips to keep you safe and the corresponding ICD-10-CM codes to avoid:
Make sure you know how deep a pool is before you dive into it: W16.52 Jumping or diving into swimming pool striking bottom.
If your idea of sporty fun is fishing with Uncle Cletus, be careful when he catches the big one, gets excited, and yanks the fishing pole out of the water too hard: W56.52XA Struck by other fish, initial encounter.
When a friendly game of volleyball on the beach turns ugly, look to this code: W21.06XA Struck by volleyball, initial encounter.
Even an "All-American" sport like football can be dangerous when you aren't paying attention to your surroundings: W21.01XA Struck by football, initial encounter.
Avoid Too Much Sun
Many people aren't used to being in the sun all day long, especially those of us in the Northern states. If you find yourself outside picnicking and baking in the sun longer than most days, be sure to use sunscreen and stay hydrated to avoid these problems:
L55.1 Sunburn of second degree
T67.0XXA Heatstroke and sunstroke, initial encounter
T67.5XXA Heat exhaustion, unspecified, initial encounter
E86.0 Dehydration
Get Back to Nature
Some Americans make the celebration a holiday weekend by getting back to nature through camping. If you are one of those people, a couple of things you'll want to watch out for in the woods are poison ivy (L23.7 Allergic contact dermatitis due to plants, except food) and angry wildlife (W53.21XA Bitten by squirrel, initial encounter). When injuries occur in the forest, look to this code: Y92.821 Forest as the place of occurrence of the external cause.
Flares, Explosions, and Booms! Oh My!
It's not Independence Day without fireworks. The beautiful light show and resounding booms are awe-inspiring, but when they are lit by partygoers who have had too much to drink (F10.129 Alcohol abuse with intoxication, unspecified) or when in the hands of those who are overly jubilant to be putting on the fireworks display (F63.1 Pyromania), they are dangerous. When not handled responsibly, someone may land in the emergency room for:
W39.XXXA Discharge of firework, initial encounter
H91.90 Unspecified hearing loss, unspecified ear
X97.XXXA Assault by smoke, fire and flames, initial encounter
T25.32 Burn of third degree of foot
Sparklers may seem harmless, but when not held by the end of the stick, their flares can cause injuries, too: T23.031A Burn of unspecified degree of multiple right fingers (nail), not including thumb, initial encounter.
Enjoy the holiday and remember to celebrate our country's independence safely!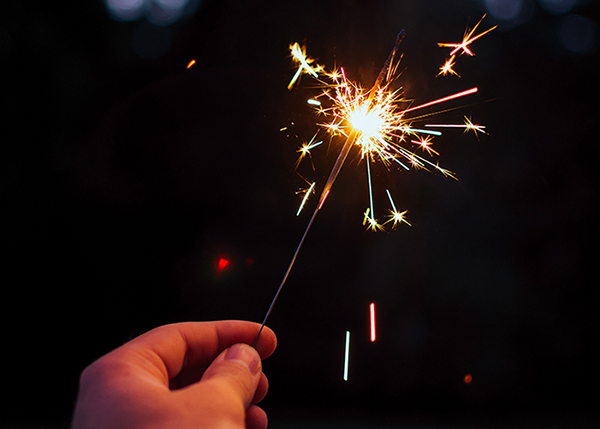 Photo by Max Andrey from Pexels
More ICD-10 Holiday Fun
For more holiday fun with ICD-10 codes, read these articles on AAPC's Knowledge Center:
Spooky ICD-10 Codes to Look Out for on Halloween
Keep These ICD-10 Codes Handy for Holiday Mishaps
Heed ICD-10 Advice for St. Valentine's Day
For all things ICD-10
If you want to learn more about ICD-10-CM coding, go to AAPC's ICD-10 Codes Web page. For an easy coding tool, to help you find and choose the appropriate ICD-10 codes, look to AAPC Coder.
Latest posts by Michelle Dick
(see all)