Free Online Training on Social Determinants of Health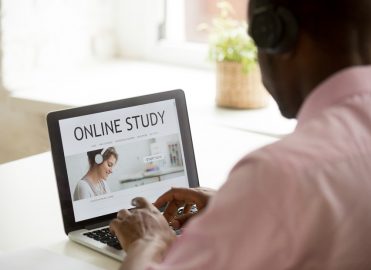 Social determinants of health (SDOH) will play a key role in quality reporting in the coming years. But until just recently physicians did not know the importance of capturing this data in their documentation, and vital diagnosis codes were not being reported. The American Medical Association (AMA) has created a free online education module to educate medical students and physicians of SDOH and proper documentation. Medical coders, auditors, and clinical documentation specialists would benefit from this training, as well.
"Health Disparities: Social Determinants of Health" is one of six modules offered via the AMA Ed Hub™, and is part of the association's Health Systems Science Learning Series.
Course Objectives
The Social Determinants of Health module is an interactive course that includes a quiz at the end to test your knowledge. At the end of the activity, the AMA says you will be able to:
Describe the types of social determinants of health and how each can impact health outcomes;
Explore the relationship between social determinants of health and health disparities;
Identify social determinants of health during clinical encounters; and
Describe how physicians and health providers, health systems, and communities can address social determinants of health to improve outcomes and health equity.
The module is very user-friendly and the information is put in plain terms that is easy to understand. Especially helpful are the examples of good and bad documentation.
The module includes social history tools to help guide physicians on what questions to ask their patients. Tools include:
Social History – IHELLP® contains possible social history questions.
Poverty Intervention Tool provides screening questions and interventions.
The EveryONE Project™ is a social needs screening tool.
Note: This is not an AAPC-approved course for continuing education units. You must create an AMA account to access the modules.
Expanded Learning
Other topics in the AMA Health Systems Science Learning Series includes:
Patient Safety
Population Health
Health Care Delivery Systems
Quality Improvement
Systems Thinking
Make a Difference
Understanding SDOH is not practitioners' concern alone; healthcare business professionals play a key role in helping their clinicians capture disparities of health in patients through ICD-10-CM coding. This will improve quality reporting and, ultimately, help improve patients' health outcomes.
Latest posts by Renee Dustman
(see all)
One Response to "Free Online Training on Social Determinants of Health"