Drug Company Used Charity Foundation as Kickback
In CMS
June 28, 2019
Comments Off

on Drug Company Used Charity Foundation as Kickback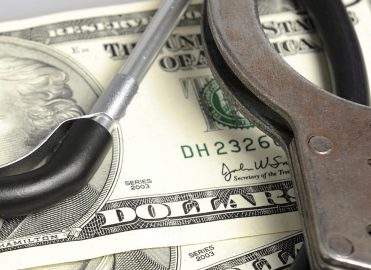 Conduit alleges whistleblower lawsuit and feds agree.
The Department of Justice (DOJ) intervened in a whistleblower lawsuit against Questcor Pharmaceuticals, now a part of Mallinckrodt ARD LLC, formerly known as Mallinckrodt ARD Inc. The federal government alleges that the drug company Mallinckrodt engaged in fraudulent behavior that directly violates the False Claims Act by using a charitable foundation to pay kickbacks in connection with its anti-seizure drug H.P. Acthar Gel (Acthar). The drug, first developed in 1952, has approval for 19 different indications, including a rare infant seizure disorder and multiple sclerosis (MS); it is also a last-resort drug for the treatment of several other serious medical conditions.
When a Medicare beneficiary obtains a prescription drug covered by Medicare, a partial payment, such as a copayment, coinsurance, or a deductible (collectively, "copays") may be required. The federal anti-kickback statute prohibits a pharmaceutical company from offering or paying, whether directly or indirectly, any remuneration, such as money or any other thing of value, to induce Medicare patients to purchase the company's drugs. This prohibition extends to the payment of patients' copay obligations. The DOJ alleges that from 2010 to 2014 the drug maker used a patient assistance charity as a conduit to improperly subsidize Medicare patients' copayment obligations, allowing the company to keep raising the price of Acthar. Those subsidies enabled the drug company to tout the product as "free" while hiking up its price astronomically.
"Drug companies are not allowed to pay patients' co-pays," U.S. Attorney William M. McSwain said in a statement. "That rule is designed to prevent the very thing Mallinckrodt allegedly did here — outrageously jack up Acthar's price and leave the government with the entire bill. We will not allow drug companies to use so-called charitable patient assistance funds to do what they otherwise are not allowed to do."
Let's Talk Numbers
Questcor increased the price of one vial of the drug from about $40 per vial in 2001 to $32,200 in 2014. In 2007 alone, they raised the list price nearly 1,300 percent, from $1,650 to over $23,000 per vial, bringing the cost of a typical course of treatment for infantile spasms to above $100,000. Last year, Acthar represented 35 percent of Mallinckrodt's $3.2 billion in net sales. Today, the drug's price is now up to $38,892 per vial!
The United States Intervenes
The U.S. Attorney's Office for the Eastern District of Pennsylvania announced earlier this month that it has filed an intervenor complaint in a pair of whistleblower lawsuits launched by former employees of Mallinckrodt Pharmaceuticals. These former sales associates accuse Questcor of paying kickbacks to doctors by way of bribes, speaking fees, and even free Acthar vials to get them to promote the drug. Two former Questor sales workers state the company trained the sales team to provide misleading information to sell the gel. Another former sales associate said Questcor also pays speakers to tout the drug and gave gifts to medical staff members to get access to prescribers, among other claims.
These accusations come a mere five months after the Office of the Inspector General (OIG) of HHS informed Mallinckrodt that providing Acthar free of charge in the hope of eventually getting the drug covered by payers would violate federal kickback law.
Prior Allegations
In 2017, Mallinckrodt agreed to pay $100 million to the Federal Trade Commission for another issue regarding Questcor and Acthar to settle charges that they violated the antitrust laws when Questcor acquired the rights to a drug that threatened its monopoly in the U.S. market for adrenocorticotropic hormone (ACTH) drugs.
In fact, Questor's alleged crimes date back to 2007, when it sought to boost sales by promoting the drug for "unapproved doses and indications" to compete against a drug considered first-line therapy for MS at the time, as well as promoting usage to providers by giving them "things of value."
Resolution Pending
Earlier this month, Mallinckrodt Plc tentatively agreed to pay $15.4 million to resolve the DOJ probe into how a drug company it now owns marketed an expensive treatment for a rare infant seizure disorder and MS. But Mallinckrodt said it would fight new claims by the department contained in the complaint filed on June 4 in the federal court in Philadelphia that it improperly used a charity to pay kickbacks aimed at encouraging Medicare patients to use the drug.
Latest posts by Stacy Chaplain
(see all)