TAVR Rules Changed by CMS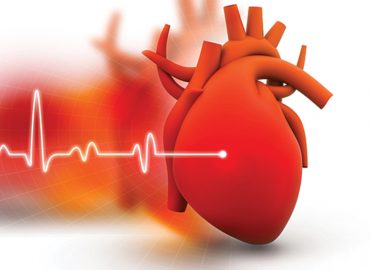 Transcatheter aortic valve replacement (TAVR) national coverage policy rules have been streamlined by the Centers for Medicare & Medicaid Services (CMS) as the minimally invasive intravenous procedure becomes more commonplace. However, it is still consider a clinical trial because of its relatively recent development.
CMS said it will continue to cover TAVR under coverage with evidence development (CED) when furnished according to an FDA-approved indication. However, CMS is updating the coverage criteria for hospitals and physicians to begin or maintain a TAVR program. The decision provides greater flexibility for hospitals and providers to meet the requirements for performing TAVR.
TAVR Saves Breastbones
Used to treat aortic stenosis, TAVR allows the replacement of the valve via a catheter, avoiding the traditional, sternum-severing open-heart procedures.
Under X-ray guidance, the catheter is introduced via an incision in the groin or the arm and threaded through the arteries to the valve. A balloon is inflated to reopen the valve, and a TAVR bioprosthetic valve is placed and deployed. The physician removes the catheter.
While less traumatic than the open procedure, TAVR carries its share of risks. The qualifications of the physicians who perform  and the patients who benefit from the procedure have been closely watched by CMS and professional societies, with a National Coverage Decision (NCD) released in 2012.  This is now updated for the 150+ hospitals performing TAVR.
Updated TAVR NCD
The updated NCD  requires the facility uses FDA-approved supplies and instruments to perform the procedure. It requires that the patient meeting a number of criteria:
Is under the care of a multi-disciplinary heart team preoperatively and postoperatively.
That IVR cardiologists and cardiac surgeons jointly participate in the intraoperative technical aspects of TAVR.
The facility and physicians must fulfill requirements if adopting TAVR for the first time or if experienced in the technique. Hospitals must perform at least 50 TAVRs and more than 300 percutaneous coronary interventions per year.
They must participate in a prospect, nation, audited registry that follows TAVR patients for at least a year and monitors:
Stroke
All-cause mortality
Transient Ischemic Attacks (TIAs)
Major vascular events
Acute kidney injury
Repeat aortic valve procedures
New permanent pacemaker implantation
Quality of Life (QoL)
Facilities may also perform TAVRs not expressly listed as an FDA-approved indication when performed within a clinical study if it fulfills standard and added research protocol.
Coding the TAVR
Coding TAVR is complex, since it's an intravenous procedure relying on radiology. Medical necessity is key to Medicare reimbursement, and the patient will no doubt be run through a gamut of tests, such as an echocardiogram, CT scan, angiogram, or electrocardiogram.  The patient must be in a heart program, and the decision to perform a TAVR isn't quick. Once confirmed, aortic stenosis is easy to find in ICD-10-CM.
Be sure to correctly note the families of arteries through which the catheters are routed. TAVR cardiovascular access and delivery procedures are reported with CPT 33361-33366 with the appropriate add-on codes for bypass (33367-33369).
Latest posts by Brad Ericson
(see all)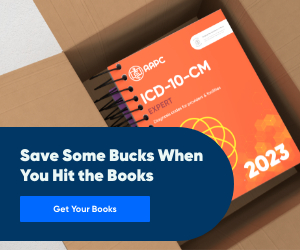 2 Responses to "TAVR Rules Changed by CMS"