Coding Hip Replacement and Revision With Precision
Take time to learn medical necessity and documentation requirements for total hip arthroplasty.
Surgeons often use the terms "arthroplasty" and "replacement" interchangeably to describe the repair of a joint. As a medical coder, you need to be able to associate medical lingo to the formal medical terminology used in code descriptions and have a general understanding of the procedures you're coding.
Hip replacement, also referred to as total hip arthroplasty (THA), is a surgical procedure to replace an unhealthy hip joint with an artificial joint. Hip replacement surgery aims to relieve pain and restore the alignment and function of a diseased hip joint after conservative treatment options have failed. Conditions that damage the hip, necessitating a hip replacement, include arthritis, fracture, avascular necrosis, bone tumors or cysts, and hip dysplasia.
Total Hip Replacements
In a total hip replacement, 27130 Arthroplasty, acetabular and proximal femoral prosthetic replacement (total hip arthroplasty), with or without autograft or allograft, the damaged bone and cartilage are removed and replaced with prosthetic components, which come in many different materials and designs. The femur is first hollowed out and the femoral head removed. A metal stem is then cemented or "press fit" directly into the hollowed-out femur. A metal or ceramic ball or "head" is placed on top of the stem to replace the damaged femoral head that was removed. The surface of the acetabulum is then reamed out and inserted with a metal socket, or "cup." Screws or cement secure the socket in place. A spacer, sometimes called a "liner," is inserted between the new ball and socket to create a smooth surface for the new joint to glide.
Although hip replacements relieve pain and restore the function of a hip joint, they do not last forever. A successful hip prosthesis typically lasts about 15 years, and some patients need one or more revisions of a hip replacement in their lifetime, particularly if:
The initial hip replacement surgery is performed at a young age;
The patient has very active physical lifestyle; or
The initial hip replacement surgery has complications.
The most common reasons for a hip revision are recurrent dislocation of the prosthetic joint, infection, and mechanical failure. Mechanical failure consists of normal wear and tear or breakage of the prosthesis.
Hip Revision Surgery
During hip revision surgery, the surgeon removes one or more of the prosthetic components and replaces them with new ones. CPT® codes for hip revision include:
27134     Revision of total hip arthroplasty; both components, with or without autograft or allograft
27137                  acetabular component only, with or without autograft or allograft
27138                  femoral component only, with or without autograft or allograft
These hip revision codes include removal of the previously inserted prosthesis, trochanteric osteotomy and repair, and iliopsoas tenotomy — do not report these procedures separately from the revision. You may, however, separately report the harvesting and insertion of a bone graft obtained from a distant site, as well as adductor tenotomy.
Complications Due to Infection
If an infection following a hip replacement develops, treatment typically includes surgery or multiple surgeries and antibiotics. Sometimes the surgeon performs a thorough debridement of the bone to clean out the infection, coded with 27030 Arthrotomy, hip, with drainage (eg, infection). If the surgeon debrides only tissue and/or muscle but not bone, look to debridement codes 11040-11043.
To prevent further infection, the surgeon might replace part of a hip replacement component, such as the polyethylene liner and/or the prosthetic head, coded with 27137 Revision of total hip arthroplasty; acetabular component only, with or without autograft or allograft and modifier 52 Reduced services. (Modifier 52 indicates the full description of the given code was not performed, as only part of the hip replacement component is exchanged. It may be necessary to include a copy of the operative report with the claim submission when using modifier 52.)
Another surgical treatment for infection following a hip replacement is a complete exchange of prosthetic joint, done in two (or more) operative sessions. The first stage involves complete removal of the hip replacement, debridement and cleaning of the bone, and implantation of a temporary cement spacer. The first stage of surgery is coded with 27091 Removal of hip prosthesis; complicated, including total hip prosthesis, methylmethacrylate with or without insertion of spacer. If the temporary spacer delivers antibiotics to the hip area, you may also report 11981 Insertion, non-biodegradable drug delivery implant.
During the next surgery, which usually occurs six weeks later, the physician removes the temporary spacer and implants new total hip replacement components. Report this surgery with 27132 Conversion of previous hip surgery to total hip arthroplasty, with or without autograft or allograft. Do not report revision code 27134 unless both the removal and exchange of the hip replacement component(s) occur during the same operative session.
Reporting a conversion code means the patient had a previous open hip surgery and the area being operated on is altered in some way. The value of the conversion code reflects the additional complexity compared to a primary arthroplasty procedure. Use the conversion code when the patient has had a prior open procedure, such as a hemiarthroplasty, open reduction and internal fixation (ORIF), or arthroscopy, and subsequently undergoes a total hip replacement.
Example: A patient had a hip arthroscopy as a teenager and years later presents for a total hip replacement surgery due to severe osteoarthritis. Coding for the hip replacement surgery is 27132.
Reading the Op Report
It's essential for providers to follow documentation and medical necessity guidelines when billing for THA to prevent claim denials and improper payments. Be sure to review the Local Coverage Determination for your Medicare Administrative Contractor or the commercial payer's policy, as applicable.
Position Yourself for Excellent Coding
Coding for hip replacement and hip revision surgeries are far less daunting when you have the right information. Always thoroughly review the surgeon's documentation in the operative report and take the time to learn hip joint anatomy and the structure of hip replacement joint components. Knowledge is the key to identifying the correct code(s).
---
About the contributor:
Carol Ermis, CPC, COSC, AAPC Fellow, is the billing director at Orthopaedic Specialists of Austin, Texas, where she's managed the revenue cycle for 13 years. She is a member of the Austin, Texas, local chapter and she serves on the advisory board for the College of Health Care Professions.
Latest posts by Guest Contributor
(see all)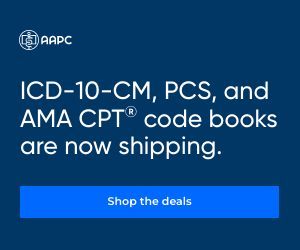 One Response to "Coding Hip Replacement and Revision With Precision"