Medical Coding Tools that Tie It All Together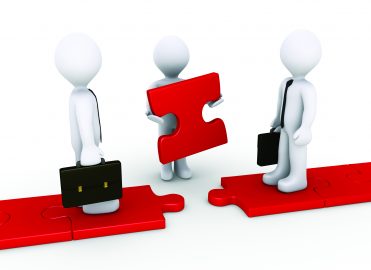 Free resources that will help you report provider services accurately.
Due to productivity demands, medical coders may be tempted to rely on word of mouth for answers to coding questions, rather than to read guidelines, policies, rules, and instructions to substantiate coding decisions. Although seeking the advice of knowledgeable and experienced coders may be necessary in some circumstances, taking time to look up the information will increase subject matter knowledge, build essential fact-finding skills, and improve code accuracy.
When faced with a difficult coding question, it's important to know who you can trust to provide "black letter" answers. One reason I attained my Coding Professional Medical Auditor (CPMA®) certification was to learn of tools that would help me to do my job more effectively and, more importantly, accurately. I discovered a treasure-trove of authoritative tools no medical coder should be without.
Build Your Coding Toolbox
Healthcare providers and medical coders must be educated and equipped to stand by coding decisions based on authoritative guidance. Here is a list of reliable tools available to help your with coding decisions.
Your no-cost medical coding resource toolkit should include:
ICD-10-CM guidelines
The Centers for Medicare & Medicaid Services (CMS) website

Medicare Internet Only Manual (chapters and section numbers)
National Correct Coding Initiative (NCCI)
Medicare Learning Network® (MLN): Global Surgery Booklet
Procedure to procedure (PTP) coding edits
Medicare Physician Fee Schedule (MPFS)

Specialty societies
Medical dictionary
Novitas Solutions website
You may also consider subscribing to resources that cost money to attain additional knowledge (e.g., AHA Coding Clinic, CPT® Assistant, AAPC Coder, etc.).
ICD-10-CM Guidelines
For proper coding, read all four sections of the current ICD-10-CM Official Guidelines for Coding and Reporting. The guidelines assist both the healthcare provider and you in identifying reportable diagnoses.
Section I describes structure and conventions of the classification and general guidelines that apply to the entire classification, and chapter-specific guidelines that correspond to the chapters as they are arranged in the classification.
Note that the conventions and general coding guidelines take precedence over the chapter-specific coding guidelines and that each chapter has informational and instructional notes.
A. Conventions for the ICD-10-CM
B. General Coding Guidelines
C. Chapter-Specific Coding Guidelines
Section II includes guidelines for selection of principal diagnosis for non-outpatient settings;
Section III includes guidelines for reporting additional diagnoses in non-outpatient settings; and
Section IV is for outpatient coding and reporting.
The four authoritative organizations that comprise the Cooperating Parties for ICD-10-CM are the American Hospital Association (AHA), the American Health Information Management Association (AHIMA), CMS, and the National Center for Health Statistics (NCHS).
CMS
Medicare offers an online Claims Processing Manual, which provides day-to-day operating instructions, policies, and procedures based on statutes and regulations, guidelines, and directives.
The CMS website is filled with educational information such as the guidelines for teaching hospitals, definitions (co-surgeon, assistant surgeon, etc.), internet-only manuals (IOMs), future updates to the IOM, paper-based manuals, transmittals, and quarterly provider updates.
Of the 38 chapters that comprise the IOM, chapters that provide general coding guidelines to the medical coder and to other healthcare providers are:
Chapter 1 – General Billing Requirements
Chapter 10 – Reporting ICD Diagnosis and Procedure Codes
10.1 – General Rules for Diagnosis Codes
10.2 – Inpatient Claim Diagnosis Reporting
10.3 – Outpatient Claim Diagnosis Reporting
10.4 – ICD Procedure Code
10.5 – Coding for Outpatient Services and Physician Offices
10.6 – Relationship of Diagnosis Codes and Date of Service
Chapter 12 – Physicians/Non-physician Practitioners
Chapter 14 – Ambulatory Surgical Centers
Chapter 20 – Durable Medical Equipment, Prosthetics, Orthotics, and Supplies (DMEPOS)
Chapter 23 – Fee Schedule Administration and Coding Requirements
These chapters may be downloaded and saved on your computer or other electronic device as PDF files.
CPT Code Guidelines
CPT® codes are defined in the American Medical Association's (AMA) CPT® code book, which is updated and published annually. Changes to the CPT® code set are approved by the AMA CPT® Editorial Panel.
NCCI
CMS publishes the NCCI coding policies, which are updated annually. NCCI is based on AMA's coding conventions, national and local policies and edits, coding guidelines developed by national societies, analysis of standard medical and surgical practices, and a review of current coding practices. The NCCI promotes national correct coding methodologies and is used to control improper coding.
The Policy Manual for Medicare Services is a general reference tool that explains the rationale for NCCI edits. If you do not read the NCCI guidelines in its entirety, at least read both the Introduction and Chapter 1, General Correct Coding Policies.
NCCI includes three types of edits:
(1) NCCI PTP Coding Edits;
(2) Medically Unlikely Edits (MUE); and
(3) Add-on Code Edits.
Tip: The NCCI policies may differ from the CPT® code book. When coding a Medicaid or Medicare patient's case, coding should follow NCCI guidelines.
The General Correct Coding Policies for NCCI Policy Manual states:
The American Medical Association publishes CPT Assistant which contains coding guidelines. CMS does not review nor approve the information in this publication. In the development of NCCI PTP edits, CMS occasionally disagrees with the information in this publication. If a physician utilizes information from CPT Assistant to report services rendered to Medicare patients, it is possible that Medicare Carriers (A/B MACs processing practitioner service claims) and Fiscal Intermediaries may utilize different criteria to process claims.
PTP Coding Edits
The PTP edits are CPT® code pairs that should not be coded together. NCCI PTP edits prevent improper payment when incorrect code combinations are reported. Reasons for why specific code pairs should not be coded together are explained in the Policy Manual for Medicare Services.
NCCI PTP edits are used by Medicare claims processing contractors to adjudicate provider claims for physician services, outpatient hospital services, and outpatient therapy services. They are not applied to facility claims for inpatient services.
MUEs
The NCCI MUE program prevents payment for an inappropriate quantity of the same service on a single day. An MUE is the maximum number of units of service under most circumstances reportable by the same provider for the same patient on the same date of service. An Excel spreadsheet of most procedure code MUEs is located at the CMS website. Not all procedure codes are included.
Add-on code edits consist of a listing of HCPCS Level II and CPT® add-on codes with their respective primary codes. An add-on code is eligible for payment only if one of its primary codes is also eligible for payment.
MLN®
Medicare Learning Network®: Global Surgery Booklet provides education on the global surgery package. Uniform payment policies and claims processing requirements have been established for surgical issues. The Global Surgery MLP provides guidance on:
Evaluation and management (E/M) services (same day decision for surgery, significant, separately identifiable E/M services by the same physician on the same day of the procedure)
Global surgery coding and billing guidelines
Pre-operative period billing
Day of procedure billing

Claims for multiple surgeries
Claims for co-surgery
Claims for assistant at surgery services

Post-operative period billing

Return to the operating room (OR) for a related procedure during post-operative period
Staged or related procedure or service by the same physician during the post-operative period
Critical care

Billing for bilateral procedures
Global surgery indicators: 000, 010, 090, XXX, YYY, ZZZ
For more information, refer to the Medicare Claims Processing Manual, Chapter 12, Sections 40 and 40.1.
MPFS
The MPFS is a list of CPT®/HCPCS Level II services and procedures. The MPFS provides information on each procedure code, such as the global surgery indicator, multiple surgery indicator, co-surgery/assistant surgery indicator, bilateral procedures, relative value units (RVUs), etc.
Specialty Societies
Do not rule out seeking guidance offered by specialties on their websites. For example, American Academy of Otolaryngology — Head and Neck Surgery provides guidelines directed to residents on their website. The information may help you better understand procedures and specific disease processes.
Medical Dictionary
Medical dictionaries provide terms and descriptions for procedures, diseases, human anatomy, medical instruments, etc. If you encounter an unfamiliar term, best practice is to look it up.
Novitas Solutions
The Novitas Solutions website is an administrative services processing company for Medicare providers and healthcare industry professionals to use. Novitas administers the Medicare Administrative Contractor (MAC) Jurisdiction L (JL), and Jurisdiction H (JH) for Part A, hospitals and other facilities, and Part B, physicians and other healthcare professionals.
Some resources the Novitas Solutions website offers are:
An E/M interactive score sheet. The system helps with coding E/M cases.
A list of modifiers, including HCPCS Level II, the Advance Beneficiary Notice, end-stage renal disease, anesthesia, anatomical, etc.
Check your MAC's website for similar offerings relative to your jurisdiction.
Come Equipped, Be Prepared
Medical coding may seem difficult for many reasons, among them productivity expectations, incomplete documentation, unfamiliarity with terminology and anatomy, etc. To help ease coding challenges be sure to use the tools available.
---
Resources
Medicare Learning Network®: Global Surgery Booklet. www.cms.gov/Outreach-and-Education/Medicare-Learning-Network-MLN/MLNProducts/downloads/GloballSurgery-ICN907166.pdf
www.cms.gov/Outreach-and-Education/Medicare-Learning-Network-MLN/MLNProducts/Downloads/How-To-Use-NCCI-Tools.pdf
CMS Online Manual System. www.cms.hhs.gov/manuals
MPFS Overview. www.cms.gov/apps/physician-fee-schedule/overview.aspx
MLN Booklet, How to Use the Medicare National Correct Coding Initiative (NCCI) Tools. www.cms.gov/Outreach-and-Education/Medicare-Learning-Network-MLN/MLNProducts/Downloads/How-To-Use-NCCI-Tools.pdf
ICD-10-CM Official Guidelines for Coding and Reporting FY 2019 (Oct.1, 2018 – Sept. 30, 2019). www.cms.gov/Medicare/Coding/ICD10/Downloads/2019-ICD10-Coding-Guidelines-.pdf
Novitas Solutions, Inc., JH and JL. www.novitas-solutions.com/webcenter/portal/NovitasSolutions?_adf.ctrl-state=fkmwlt7fi_4
NCCI MUEs. www.cms.gov/Medicare/Coding/NationalCorrectCodInitEd/MUE.html
www.cms.gov/Medicare/Medicare-Contracting/Medicare-Administrative-Contractors/Downloads/ProcessingClaimsforPartAandBEnterpriseArchitecture.pdf
---
Winda F. Hampton, RHIA, CPMA, CCS-P, has more than four years' experience as an outpatient surgical coder. She attended the University of Alabama at Birmingham where she received a Bachelor of Science in Health Information Management. Hampton is a member of the Durham, N.C., local chapter.
Latest posts by Guest Contributor
(see all)
2 Responses to "Medical Coding Tools that Tie It All Together"