Hospital's Mold Kills 1, Sickens 5
By Brad Ericson
In CMS
July 7, 2019
Comments Off

on Hospital's Mold Kills 1, Sickens 5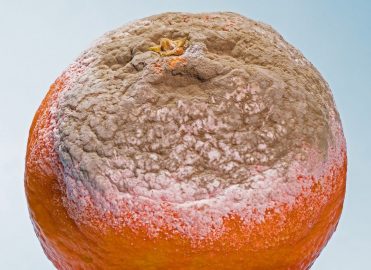 The Seattle Children's Hospital has reopened  its 14 operating rooms after removing mold that it said killed one child and sickened five in 2018. Originally discovered last year, a May discovery was one of many that prompted the Centers for Medicare & Medicaid Services (CMS) to threaten the hospital's Medicare provider agreement.
According to Fox News, the federal violations included the hospital's failure to properly maintain air filtering systems that fed the operating rooms, failure to inspect and or calibrate monitoring equipment, and failure to approve and implement an infection prevention plan.
Found on May 18, the hospital closed the rooms and brought in the state department of health to help correct the problem. The hospital told 3,000 recent patients, who are certainly all children, were told to "watch for signs of infection."
According to the Seattle Times, Dr. Jeffrey Duchin, Seattle & King County's Health Officer, two of the cases were related to cardiac surgery, one to neurosurgery, two involved wound infections, and another involved a deep tissue infection.
Aspergillis Mold Infects
Most of the hundreds of types of Aspergillis aren't harmful, but some affect humans, especially those with weakened immune symptoms. Exposure can happen in nature or in a building where a strain of the mold is present. As illustrated in the Seattle Children's Hospital incident, aspergillosis can manifest in the following conditions::
Paranasal sinus infections when introduced through the environment
Allergic bronchopulmonary aspergillosis, which affect patients with respiratory diseases.
Acute invasive aspergillosis, which grows into surround tissue. This has proved threatening to AIDS or chemotherapy patients.
Disseminated invasive aspergillosis, which is disseminated throughout the body.
Aspergilloma, which are fungus balls forming in the lung
Finding Aspergillosis Mold in ICD
It's easy to find Aspergillosis in ICD-10-CM, and it must be reported as part of the diagnosis. Here is what you'll find in the 2019 book in the Index to Diseases and Injuries:
Aspergillosis (with pneumonia) B44.9
bronchopulmonary, allergic B44.81
disseminated B44.7
generalized B44.7
pulmonary NEC B44.1
allergic B44.81
invasive 844.0
specified NEC B44.89
tonsillar B44.2
Latest posts by Brad Ericson
(see all)