ONC Issues NPRM for Health IT Certification
By admin aapc
In Compliance
March 12, 2010
Comments Off

on ONC Issues NPRM for Health IT Certification
The Office of the National Coordinator for Health Information Technology (ONC) has issued a Notice of Proposed Rulemaking (NPRM) for the establishment of two certification programs—one temporary and one permanent—for the purposes of testing and certifying electronic health record (EHR) systems and other health information technology (HIT).

National Coordinator for Health IT David Blumenthal, MD, announced the proposed rulemaking at the 2010 Annual HIMSS10 Conference & Exhibition on March 2 at the Georgia World Congress Center, Atlanta, Ga.
The purpose of these certification programs is to assure the availability of certified EHR prior to the date on which health care providers seeking incentive payments would begin to report demonstrable meaningful use of certified EHR technology.
Certified EHR technology is a requirement for providers to receive incentive payments for the adoption and meaningful use of EHRs under the Medicare & Medicaid Incentives Program.
The first proposal within the NPRM would establish a temporary certification program for ONC authorized organizations to test and certify complete EHRs and/or EHR modules. The second proposal would replace the temporary program with a permanent certification program.
The permanent certification program would separate the responsibilities for performing testing and certification, introduce accreditation requirements, establish requirements for certification entities related to the surveillance of certified EHR technology, and include the potential for certification entities to certify other types of health technology besides EHRs and EHR modules.
In anticipation of the issuance of separate final rules for each program, the public comment period for the temporary certification program will be open for 30 days after publication (April 9). The public comment period for the permanent certification program will be open for 60 days after publication (May 10).
Further details can be found on the Health IT website.
Latest posts by admin aapc
(see all)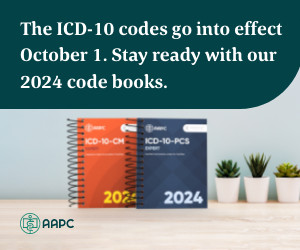 No Responses to "ONC Issues NPRM for Health IT Certification"