Michigan Surgeon Accused of $60M Billing Fraud
In Coding
July 23, 2019
Comments Off

on Michigan Surgeon Accused of $60M Billing Fraud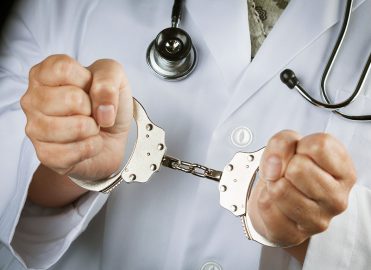 Bay City, Michigan surgeon Vasso Godiali, MD, was indicted on July 10, 2019, for allegedly orchestrating a $60 million healthcare fraud scheme. He is also charged with money laundering for financial transactions involving almost $50 million in proceeds from the scheme. The indictment comes from both the federal government and Michigan state authorities because it involves both Medicare and Medicaid funds that were illicitly collected by the doctor.
Improper Use of Modifier 59
The indictment specifically calls out the improper use of modifier 59 Distinct procedural service by Godiali to falsely claim he was performing many separate and distinct procedures, when in fact, authorities say, he was entitled to a single reimbursement for a single procedure.
Modifier 59 is a powerful and dangerous modifier. The modifier allows a practice to be paid for two services that are normally bundled into one payment, but under special circumstances are separately and distinctly payable. Overuse and improper use to unbundle medical codes can lead to a provider or practice being paid for codes that should not be separately paid, resulting in fraud charges. This is the case per the indictment against Dr. Godiali.
Unless the doctor and his defense team can support the separate and distinct nature of the codes with which he billed with modifier 59, he will be held accountable for significant fraud per this indictment. This is not a situation that a practice would want to get themselves into.
X[ESPU] Modifiers Are a Safer Bet
The new and optional X[ESPU] modifiers lessen the opportunity for misuse on Medicare Part B claims and non-Medicare Part B claims to payers that recognize the X[ESPU] modifiers. This is because, to use one of the X[ESPU] modifiers, the physician or medical coder needs to know the reason that a separate and distinct modifier applies and identify that reason, assigning the appropriate "X" modifier.
Latest posts by Barbara Cobuzzi
(see all)