Code Orbital Fractures with Improved Clarity in 2020
In Billing
July 25, 2019
Comments Off

on Code Orbital Fractures with Improved Clarity in 2020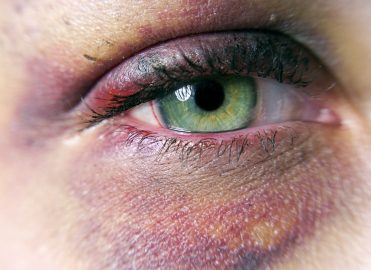 Effective Oct. 1, 2019, ophthalmology coders will be able to report orbital roof and wall fractures with the utmost of specificity thanks to the creation of several new ICD-10-CM codes.
Lack of Specificity Presents a Problem
Presently, there is only one diagnosis code, S02.3- Fracture of orbital floor, to report orbital bone fractures, and only one diagnosis code, S02.19 Other fracture of base of skull, to report orbital roof fractures.
There is no code that allows you to specify which of the other three walls of the orbit — roof, medial wall, and temporal wall — are injured.

Problem Solved
The 2020 ICD-10-CM code book will include several new codes (and tabular modifications to accommodate the new codes) that more clearly identify orbital fractures.
Under new subcategory S02.12 Fracture of orbital roof, are new codes:
S02.121 Fracture of orbital roof, right side
S02.122 Fracture of orbital roof, left side
S02.129 Fracture of orbital roof, unspecified side
Under new subcategory S02.83 Fracture of medial orbital wall, are new codes:
S02.831 Fracture of medial orbital wall, right side
S02.832 Fracture of medial orbital wall, left side
S02.839 Fracture of medial orbital wall, unspecified side
Under new subcategory S02.84 Fracture of lateral orbital wall, are new codes:
S02.841 Fracture of lateral orbital wall, right side
S02.842 Fracture of lateral orbital wall, left side
S02.849 Fracture of lateral orbital wall, unspecified side
Under category S02.8 Fractures of other specified skull and facial bones, is one new code:
S02.85 Fracture of orbit, unspecified
Be More Specific
To these fracture codes, add the appropriate seventh character to indicate encounter type:
A – Initial encounter for closed fracture
B – Initial encounter for open fracture
D – Subsequent encounter for fracture with routine healing
G – Subsequent encounter for fracture with delayed healing
K – Subsequent encounter for fracture with nonunion
S – Sequela
For S02.85, add a placeholder X in the sixth character position.
This category expansion and consequential tabular modifications are the result of a proposal by the American Academy of Ophthalmology at the ICD-10 Coordination and Maintenance Committee Meeting held Sept. 12, 2018.
Related article:
Keep an Eye on Diagnostic Ophthalmology Updates
Latest posts by Renee Dustman
(see all)