Stop Hepatitis B via HBsAg Screening in Pregnant Women
In CMS
August 1, 2019
Comments Off

on Stop Hepatitis B via HBsAg Screening in Pregnant Women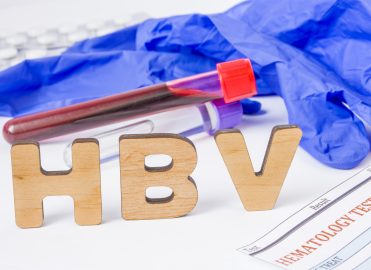 Screening for Hepatitis B (HBV) infection in pregnant women provides substantial benefit, reaffirms the U.S. Preventive Services Task Force (USPSTF) in their recommendation statement released last month. This determination follows their review of new evidence on the benefits and risks of screening for hepatitis B surface antigen (HBsAg). Serologic testing accurately identifies HBV infection and, in turn, women whose infants are at risk of perinatal transmission. Interventions provided to HBV-positive pregnant women are effective in preventing perinatal transmission of HBV and the subsequent development of chronic HBV infection.
HBV Significance
HBV is a leading cause of death worldwide. Chronic HBV infection is associated with increased morbidity and mortality, often leading to cirrhosis and liver cancer. Prevention of mother-to-child transmission is an integral part of global efforts to mitigate the burden of chronic HBV since vertical transmission is responsible for approximately one-half of chronic infections globally. An estimated 24,000 infants are born each year to women in the United States infected with HBV.
Although there are guidelines for universal infant HBV vaccination, rates of maternal HBV infection have increased annually by 5.5 percent since 1998. Without postexposure immunoprophylaxis, approximately 40 percent of infants born to HBV-infected mothers in the United States will develop chronic HBV infection, approximately one-fourth of whom will eventually die from chronic liver disease, according to the Centers for Disease Control and Prevention (CDC).
HBsAg Testing Saves Lives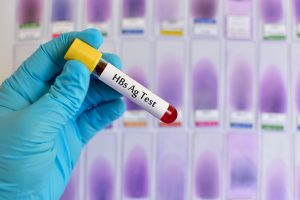 The CDC has recommended routine prenatal screening for hepatitis B infection since 1988. The principal screening test for detecting maternal HBV infection is the serologic identification of HBsAg. Immunoassays for detecting HBsAg have a reported sensitivity and specificity greater than 98 percent.
Prevent perinatal HBV transmission by identifying HBV-infected pregnant women via HBsAg testing and provide targeted HBV immunoglobulin (HBIG) and vaccination postdelivery for infants born to HBsAg–positive mothers.
USPSTF Reviews Substantial Evidence
To reaffirm its 2009 recommendation on HBV screening in pregnant women, the USPSTF commissioned a reaffirmation evidence update to identify substantial new evidence sufficient enough to change the prior recommendation. In the United States, the standard intervention for all HBV-positive pregnant women is case management. Thus, USPSTF's evidence review focused on the benefits and risks of screening and the effectiveness and potential harms of case management in the prevention of perinatal transmission.
The net benefit of screening continues to be well established. Mounting evidence proves that serologic testing for HBsAg accurately identifies HBV infection and interventions are successful in preventing perinatal transmission. In fact, studies showed a decrease in perinatal transmission among women and infants enrolled in case management.
Recommendations
CDC guidelines call for the following:
Universal screening of pregnant women for HBsAg during each pregnancy at their first prenatal visit (regardless of previous HBV vaccination or previous negative HBsAg test results)

Screen women with unknown HBsAg status or with new/continuing risk factors for HBV infection at the time of admission
Screen all HBsAg-positive pregnant women for hepatitis B virus deoxyribonucleic acid (HBV DNA) to guide maternal antiviral therapy

AASLD suggests maternal antiviral therapy when HBV DNA is >200,000 IU/mL

Case management of HBsAg-positive mothers and their infants

Includes HBV DNA viral load testing and referral to specialty care for counseling and medical management of HBV infection

Provision of immunoprophylaxis for infants born to infected mothers

This includes hepatitis B vaccine and HBIG prophylaxis within 12 hours of birth, completing the vaccine series by 8 months of age, and serologic testing for infection and immunity at 9 to 12 months
Single-dose revaccination for infants born to HBsAg-positive women not responding to the initial vaccine series

Routine vaccination of ALL infants with the hepatitis B vaccine series

Administer the first dose within 24 hours of birth
Complete the HBV vaccination series in infants by age 18 months

For infants born to mothers with unknown HBsAg status, current guidelines for case management include HBV vaccination within 12 hours of birth, followed by HBIG prophylaxis
The Centers for Medicare & Medicaid Services (CMS) considers screening for HBV infection reasonable and necessary. Medicare covers testing for patients who meet certain requirements. For details on how to code screening services see the article Coding Hepatitis B Screening: How to Ensure Reimbursement.
Latest posts by Stacy Chaplain
(see all)