ICD-10 Guidelines: Sometimes You Have to Break the Rules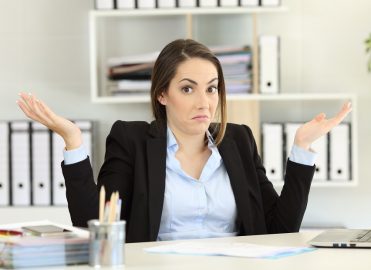 Rik Salomon, CPC, CRC, CEDC, CEMA, CMCS, and I recently got into a rather spirited debate with a group of Certified Professional Coders (CPCs®) on coding guidelines and how they govern our medical coding.
CPT® and ICD-10 guidelines are the primary determinants for how we code. We ignore all rules from Medicare and other payers when we take our AAPC certification exam and the guidelines rule all coding decisions. These guidelines are paramount to our coding and key to final coding determinations.
Coding in the Real World
The inpatient environment holds onto the ICD-10 guidelines strongly and rarely moves off from the guidelines no matter what a payer instructs they want for reimbursement. As a result, inpatient coders hold the ICD-10 guidelines and AHA Coding Clinic® as the last words for how they code in different circumstances. These are their unwavering resources.
Similarly, those working in risk adjustment coding also hold the guidelines in ICD-10 and AHA Coding Clinic as the final words for how they code, with little to no variance from these definitive sources.
Then there is the pro fee arena, where we not only code, but are responsible for getting our providers paid. Unfortunately, third-party payers, including some Medicare carriers, have their own reimbursement and claim processing rules that run counterintuitive to CPT® and ICD-10 guidelines. The payer's prime directive is to process claims for reimbursement.
Through the years, payers have made determinations that, while expediting their claims process, can create headaches for the coding staff. This makes coders very uncomfortable: We are taught not to deviate from the guidelines, but at the same time, we need to get our providers paid.
With experience comes wisdom for coders. We learn that although the highest authorities are the CPT® guidelines, CPT® Assistant, ICD-10 guidelines, and AHA Coding Clinic, but we realize the game is run by the payers. They hold the money, so we need to bend a little to get our providers paid. But our bending cannot leave the confines of compliance. Even when CPT® or ICD-10 guidelines are not followed, the provider's documentation must support our coding and vice versa.
Let's look at some examples.
Novitas LCD for Monitored Anesthesia Care, L35628, in the General Information, states:
Additional diagnoses that do not have a fully descriptive ICD-10-CM code are listed below. By using the diagnosis code(s) listed, the medical records must reflect the conditions as described.
For combative patients, use ICD-10-CM code 9
For patients with low pain thresholds or who suffer severe pain, use ICD-10-CM code 81.
For intraoperative expansion of procedure, use ICD-10-CM code 9XXA.
For any condition in a pediatric patient, Medicare eligible and younger than 18 years of age, use ICD-10-CM code 8XXA.
For patients with mental retardation (patients who are uncooperative due to a lack of understanding caused by their mental disability), use ICD-10-CM code F79
These payer guidelines do not follow ICD-10 guidelines. For example, Pain would be coded specific to acute (G89.1x) or chronic (G89.2x). If a patient has acute, unrelenting pain, you can't use G89.1x, as instructed by ICD-10, and be paid by Novitas for a Medicare claim. You must use G97.81 Other intraoperative complications of the nervous system. Payers instruct us, hopefully in writing, but at times based on actual payment actions, that they do not follow ICD-10 guidelines when processing claims for payment.
Even AHA Coding Clinic diverges from ICD-10 guidelines. The ICD-10 guidelines in Chapter 18 state to never assign a sign or symptom if a related, definitive code has been established, but AHA Coding Clinic (2nd quarter 2019) gave these instructions:
Assign R57.1 (Hypovolemic shock), do not assign E86.0 (Dehydration) or E86.9 (Volume depletion, unspecified).
Sometimes, the payer does not put the divergence from the guidelines in writing, but we experience it when we see the remittance come in.
Case in Point
Medicare has stated that there does not need to be a separate ICD-10 diagnosis on an evaluation and management (E/M) service appended with modifier 25 when performed with a minor procedure. Often, the documentation may only have signs and symptoms and one definitive diagnosis documented.
But payers, including some Medicare carriers, will immediately deny any part of a claim that has an E/M appended with modifier 25 and a minor procedure (and possibly an xxx global period procedure) when the ICD-10 code submitted is the same for both the E/M and the procedure. This is true in many different parts of the country (e.g., MCal in California).
The only way to have a second diagnosis in this case is to use a sign or symptom ICD-10 code, which is counterintuitive to the ICD-10 guidelines. But when the ICD-10 guidelines are violated by using a sign/symptom code on the procedure and the definitive diagnosis on the E/M (or vice versa), the payer pays both services.
Code This Case
A patient arrives to the pulmonologist for his quarterly follow-up for his COPD. While evaluating the patient, the doctor notices the patient is having a difficult time breathing and checks his blood oxygen. He finds it alarmingly low and initiates a nebulizer treatment for the patient. After the treatment, the patient is breathing much better and the blood oxygen is much higher (in an acceptable range). The doctor finishes up the E/M for the patient, and in the assessment and plan makes a significant change to the patient's medications for the management of their COPD. Rather than wait three months, the doctor tells the patient that he would like to follow up in one month to make sure that the new plan of care is working. He also reiterates to the patient to call if he has any problems with the plan of care between now and the next appointment.
The patient's diagnosis is J44.1 COPD with acute exacerbation. The established office visit, 99214, is a column two code of the nebulizer treatment, 94640 Pressurized or nonpressurized inhalation treatment for acute airway obstruction for therapeutic purposes and/or for diagnostic purposes such as sputum induction with an aerosol generator, nebulizer, metered dose inhaler or intermittent positive pressure breathing (IPPB) device. The physician performed a significant and separately identifiable E/M service for this patient with the nebulizer procedure, supporting modifier 25.
If both the E/M and the nebulizer CPT® codes are submitted with the same ICD-10 code, J44.1, however, there is a good chance the E/M service will not be paid. By strictly following ICD-10 guidelines, the provider has the option to appeal the non-payment of the E/M service. But writing an appeal for every E/M appended with modifier 25 drains valuable resources for a practice.
If J44.1 is attached to the E/M service and R06.02 Shortness of breath is attached to the nebulizer treatment, there is a high likelihood the third-party payer will pay for both. Although coding the sign and symptom is breaking the ICD-10 guideline, it better reflects why the services were performed during the same encounter.
Words of Wisdom
This option raises the hair on the backs of the necks of strict ICD-10 coders — usually coders who come from the inpatient arena. Experienced coders who come from the pro fee arena see this type of situation happen all the time and understand why it has to take place. The reality is that third-party payers, including some Medicare carriers, do not strictly follow ICD-10 and CPT® guidelines. And while we as coders need to follow guidelines, we need to realize who holds the money and who sets the rules to the game of claims payment.
Many of us have been in the business of healthcare for years and have grown to understand the need for additional diagnoses. As more rules and regulations roll out, we must be willing to adapt our strict adherence to guideline finality and focus on the inevitable processing and payment of the claim.
Many of us can identify with the phrase, "It's coding's fault," referring to low revenue, insurance takebacks, physician education, documentation requirements, etc. At the end of the day, week, or month, it's all about revenue and we must also wear the hat of reimbursement specialist. Our career is ever-evolving and we must be willing to evolve our skill set to fit the needs of not only our coding department but the requirements of optimal reimbursement and clean-claim completion.
Latest posts by Barbara Cobuzzi
(see all)
2 Responses to "ICD-10 Guidelines: Sometimes You Have to Break the Rules"