Emotions Rise During Johnstown's Gun Threat Preparedness Training
In AAPC News
August 5, 2019
Comments Off

on Emotions Rise During Johnstown's Gun Threat Preparedness Training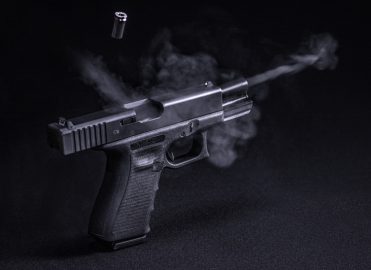 The Johnstown, Pa., local chapter hosted a May MAYnia event members will never forget.
By Christina LaRosse, CPC
With so many mass shootings in the United States, the Johnstown, Pennsylvania, AAPC local chapter, reached outside of the normal festive florals and spring themes for May MAYnia this year with "Threat Preparedness Training."
Being an AAPC member means you are prepared. We prepare to take an exam. We prepare for a job interview or the first day of work, school, etc. We "train our brain" to be prepared in many ways. But have we trained our brain to react to a threat of violence?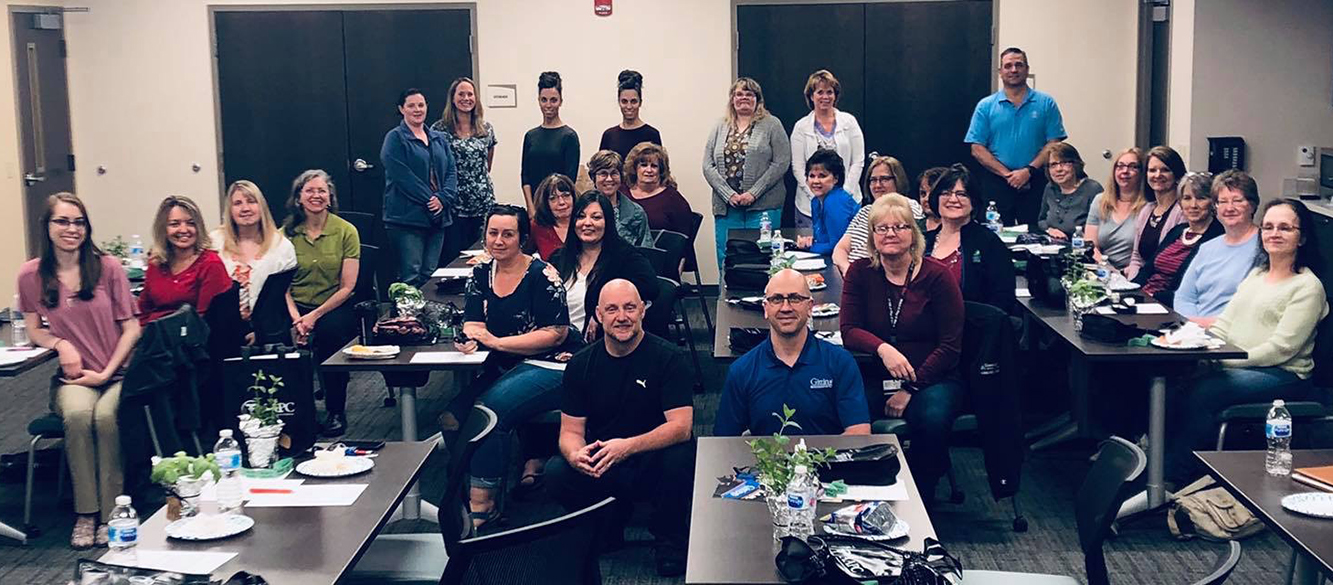 You Know the Drill, or Do You?
We have all had fire, weather, and disaster drills, but do you have an active shooter plan in place? Have you talked to your children, parents, and grandparents about what they would do if they encountered an active shooter?
We have all heard on the news after an incident, "not our quiet community," or "not our school," or "not our church!" As our instructor Bob "Bubba" Fatula pointed out, this is the world we live in. We need to know how to survive in everyday life, not just the workplace.
We can't stop living! But we do need to be aware that something can happen, anywhere, anytime, and to anyone. We need to be proactive and to train our brain to be prepared to run, hide, fight!
RUN! Run to find a place where you can be safe. If the shooter is inside, you need to get outside. If you are outside, find a wooded area or another area or barrier that you can get behind to be shielded.
HIDE! If you can't run, hide until you are able to run. Don't barricade yourself in, make sure you can get out. Listen to where the shots are coming from: Are they far enough away from you that you can run?
FIGHT! You don't have to be a hero, but if you have an opportunity to take the shooter down, being prepared will give you the courage to do it.
Know the Sounds of Different Guns
We learned to recognize gun sounds:
"Pop, pop, pop" indicates something like a pistol or a revolver.
"Bang, bang, bang" is a larger type gun or rifle.
"Rat-a-tat-tat" is an automatic type gun with rapid fire.
Although we were prepared for an active simulation of gun shots, our description of the shooter varied in terms of age, height, and weight, even the color of the weapon. This is important information to relay to 9-1-1 for the officers responding.
Train Your Brain
If you were taught or heard that under your desk is the best place to hide, you need to retrain your brain to run away from the threat. Be aware of your surroundings and run, hide, fight if you find yourself in the middle of a gunfire crisis.
Prepare Your Medical Coding
Because medical coders may encounter victims of shooting violence, especially if they code in the emergency room, May MAYnia attendees also learned proper ICD-10-CM coding for these patients. The appropriate diagnosis codes require a seventh digit:
A = initial encounter
D = subsequent encounter
S = sequela
X93         Assault by handgun discharge
X94         Assault by rifle, shotgun and larger firearm discharge
X94.0      Assault by shotgun
X94.1      Assault by hunting rifle
X94.2      Assault by machine gun
X94.8      Assault by other larger firearm discharge
X94.9      Assault by unspecified larger firearm discharge
Be prepared by attending "Threat Preparedness Training" if offered in your community, school, or church. Host a training at your local chapter. Talk to your employer about hosting a training in your workplace. It could save a life, or many!
Training Was Emotional for Attendees
Here are some of the reactions from our chapter members and guests:
President Jill Zimmerman, CPC, CPMA, CHONC: "I was most surprised by the statistic that victims are shot on the average of eighteen (18) inches away. The training was very informative and emotional."
Janet Bittner, CPC: "'Run – Hide – Fight' are three words to empower you to save yourself and others if Heaven forbid you found yourself in an active shooter situation. May Mania was a good experience; and as an officer, it took true teamwork to create the welcoming atmosphere. We can be proud of AAPC's local chapter from Johnstown."
Erin Jones, CPC, CPMA: "Threat Preparedness Training was such a unique presentation for the May MAYnia local chapter meeting. … Thanks for having such a great May MAYnia! I was so glad my friend and I came out, it encouraged us to fit more local chapter meetings into our busy lives."
Karen O'Bryon, CPC: "The May MAYnia meeting was great education and a topic that needs more awareness everywhere. … Thank you for the education on this. I will take that information with me and share it with others."
Sally Reed: "Run, hide, and fight will forever be embedded in my mind when I think about how to survive a crisis situation that involves, me, my family, friends, or anyone that is in need of help. … Very informative and I really enjoyed the program!"
About the Instructor


Bob "Bubba" Fatula is a retired law enforcement officer. He served in the U.S. Navy. He worked in several areas of law enforcement as an investigator, Drug Task Force, Cold Case Murder Unit, and director of police & safety. He is also a certified Alert, Lockdown, Inform, Counter, and Evacuate (ALICE) instructor an Active Shooter Civilian Response trainer where he instructs threat preparedness courses. Read more about threat preparedness on Facebook at Gittings Protective Security, Inc. (www.facebook.com/GittingsPI/).
About the Author


Christina LaRosse, CPC, is vice president and co-founder of Johnstown, Pa., local chapter. She served on the 2015-2018 AAPC National Advisory Board.
Latest posts by Michelle Dick
(see all)