Innovative CAR T-Cell Cancer Therapy Now Available to Medicare Beneficiaries
In CMS
August 12, 2019
Comments Off

on Innovative CAR T-Cell Cancer Therapy Now Available to Medicare Beneficiaries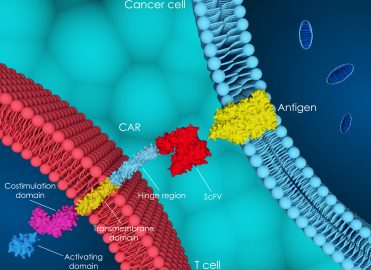 Expensive cutting-edge cancer therapy is now covered. Last week the Centers for Medicare & Medicaid Services (CMS) finalized their long-awaited decision to make Chimeric Antigen Receptor T-cell (CAR T-cell) therapy, a type of cancer treatment that uses a patient's own genetically modified immune cells to fight cancer, available to Medicare patients nationwide. This determination enables the provision of "consistent and predictable patient access nationwide," said CMS Administrator Seema Verma. Physicians may finally have some clarity about coverage and payment for the new, potentially lifesaving CAR-T drugs.
What is CAR T-cell Therapy?
These novel gene therapies are the first of their kind approved by the U.S. Food and Drug Administration (FDA). Currently, there are two CAR-T treatments on the market, Gilead Sciences' Yescarta,  approved for non-Hodgkin lymphoma, and Novartis' Kymriah for acute lymphoblastic leukemia.
In CAR T-cell therapy, a patient's white blood cells (T-cells) are extracted and modified with a receptor that then drives these cells to seek out a protein on the surface of cancer cells and attack it. Ultimately, this therapy will not only kill existing tumors but provide an internal line of defense against future cancers. CAR-T therapies are expanding treatment options for certain cancer patients and are evidence of significant scientific advancements in the fight against cancer. But, this still-emerging technology has a big price tag and it inevitably comes with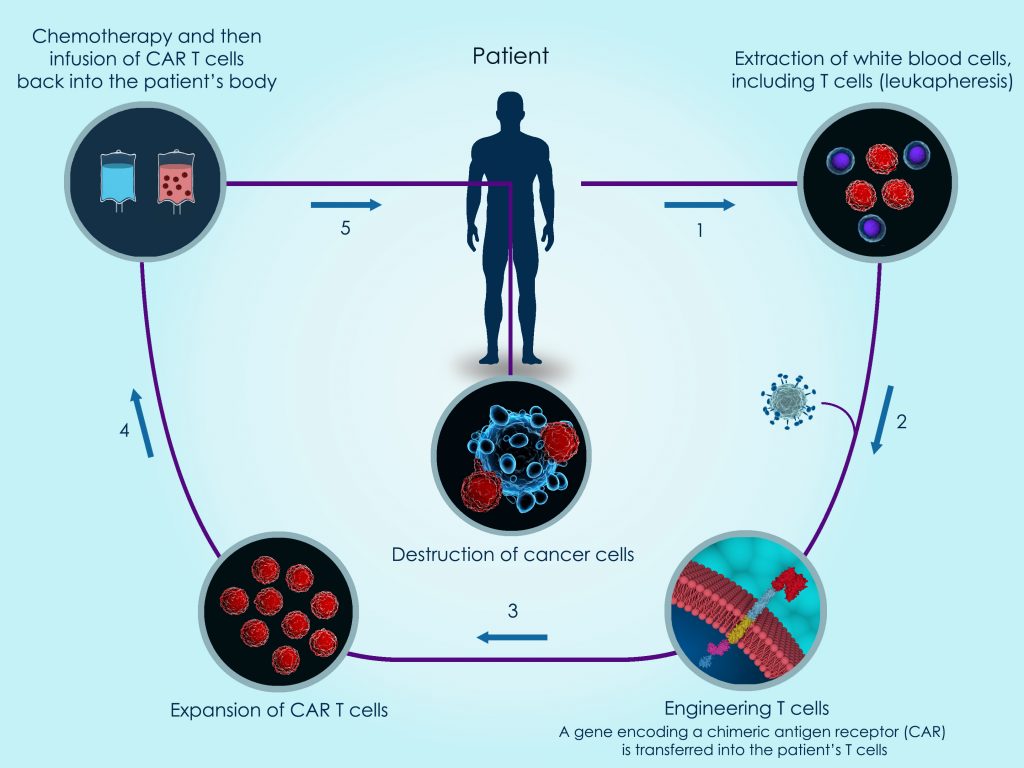 risks.
Medicare Now Covers CAR T 
Until now, Medicare's regional contractors (MACs) were deciding whether to cover the immunotherapy drugs, which led to inconsistencies and confusion."
Today's decision makes it very clear that 'Yes, this is covered.' We're paying that not only for CAR T but all the related services. The administration of the drug. The collection of the cells. The manipulation of the cells and then putting it back into the patient. And then any of their outpatient or inpatient care as well," Verma told reporters.
Thanks to CMS's determination, patients who previously had nowhere to turn can receive this ground-breaking cancer therapy when administered at healthcare facilities enrolled in the FDA risk evaluation and mitigation strategies (REMS). Medicare will provide coverage of CAR T-cell therapies for FDA-approved indications as well as for off-label uses that are recommended by CMS-approved compendia, which are used to determine medically accepted uses of drugs and biologics.
Medicare patients receiving these novel treatments will be followed to gather data on their continued efficacy and safety. Monitoring responses to CAR T-cell therapies in the Medicare population is important as outcomes data for these patients are fairly limited and the treatment represents a significant change from current practices. The FDA already requires Novartis and Gilead to follow patients for several years and report outcomes. CMS will depend on patient information collected by the FDA and the National Cancer Institute (NCI), no longer requiring hospitals to collect data on the patients' response to treatment. An NCI-supported database will store all data, which the agency will use to not only assess the benefits and risks of this novel intervention but also determine coverage of these products in the future.
CAT-T Coverage and Reimbursements Evolve
CMS originally planned on making a coverage decision in May, but this was delayed after the agency was inundated with comments from industry, coupled with uncertainty regarding figuring out how to cover and pay for the treatment. The reluctance has been, in part, tied to the exorbitant costs associated with CAR T-cell therapy, which run around $375,000 to $475,000, depending on whether it is used for patients with advanced lymphoma or pediatric leukemia. And if these patients end up requiring hospitalization, which is variable, it can cost hundreds of thousands of dollars more.
This recent Medicare decision is yet another step forward for these immunotherapy drugs, which already made strides last Friday when the agency announced they would increase reimbursement for CAR T-cell therapy. While this coverage doesn't guarantee hospitals will break even on CAR-T, it should reduce the money lost on Medicare patients due to low reimbursements.
For information on how to code CAR T therapy see Coding CAR T: Cancer Treatment Revolutionized
Latest posts by Stacy Chaplain
(see all)