8 Steps to Getting a Job Interview
August 9, 2019
Comments Off

on 8 Steps to Getting a Job Interview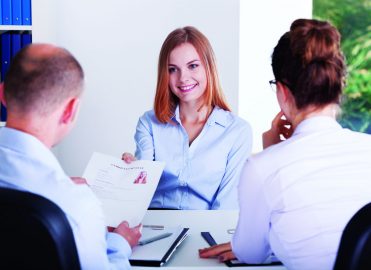 What's the best way to get an interview for a medical coding job? Start with your resume. Take a good look. Would you hire you?
Here are eight characteristics of a good resume:
1. Make a good first impression. Your resume serves as an initial introduction to a potential employer. Spelling errors, for example, say a lot about a person — none good.
2. Tailor to fit. To get your resume into in the "first look" pile, showcase only skills, education, and experience that are pertinent to the job you are applying for. Tailor your resume for each position.
3. Keep it simple. Do not supply more information about yourself than is relevant to the position. The most concise resumes are read first.
4. Skip the frills. Keep the format of your resume clean and professional. A cute, flowery resume may be tossed straight into the garbage, or at the very least, to the end of the pile. Personality has its place; save it for the interview.
5. Be relevant. Include only pertinent education and work experience in your resume. If you are applying for a medical coding or billing job, your two years as a housekeeper will not make a difference. Highlight your six months in medical billing school and getting your Certified Professional Coder (CPC®) credential.
6. Be qualified. Don't apply for a job for which you are not qualified. If it's a job you aspire to, use the advertised requirement list as a guide to the qualifications you need to obtain to land your dream job.
7. Cut the fluff. Everybody wants a fulfilling job with a reputable employer to further their career. That isn't news the potential employer can use. Stick to the facts: Why are you the right person for the job?
8. Answer their needs. Tell the provider how your professional skills match the requirements of the job the employer needs to fill. The initial person reviewing your resume may not know anything about medical coding. Use your resume to connect the dots. For example, if the job is to "Assign appropriate ICD and CPT codes to diagnoses and procedures for reimbursement and statistical purposes," you might include in your resume the percentage of clean claims you submitted at your last employer, or the accuracy rate you achieved in Practicode.
Latest posts by Renee Dustman
(see all)
AAPC's annual salary survey gives a good understanding of the earning potential within the medical coding profession.
See what actually is going on in the healthcare business job market.