ERISA: Are Out-of-network Providers Protected?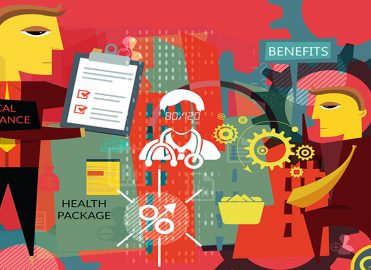 Implement an enforceable assignment of benefits and protocols to protect providers against insurance underpayment and patient theft.
Most members and contracted providers expect and/or take for granted Employee Retirement Income Security Act (ERISA) of 1974 law and assignment of benefits (AOB). But for non-participating (non-par) providers, the ability to receive insurance reimbursement directly, get an accountable description of a patient's benefits, or file a suit for unpaid claims makes the out-of-network practice a much more tangible business model. Here's what you need to know to protect your practice.
What Is ERISA?
In a nutshell, ERISA law ensures plan members receive a summary description of benefits, have appeal rights, and can file a suit for unpaid claims. The law also provides fiduciary guidelines to make sure payers don't run away with your premium dollars. Plans under state jurisdiction, typically fully-funded insurance plans, are not subject to the rules and regulations of the federal ERISA law. Workers' compensation, disability, and other government policies also are not subject to ERISA law.
What Is an AOB?
An AOB is meant to transfer the patient's ERISA rights to the provider. The AOB, in some form or another, is usually included in the registration paperwork patients sign at their first visit with a new provider. It is most commonly used to ensure insurance reimbursement checks are sent directly to the provider, and not to the patient/member. An AOB is also typically indicated on claim forms in a default setting of "accept assignment." As this theoretically transfers ERISA rights, out-of-network providers may use it to file a suit against an insurance plan that falls under federal ERISA jurisdiction. Without an AOB, a suit filed by a non-par provider would likely be dismissed because there is no contractual relationship with the insurance carrier.
Filing a Suit under ERISA
Due to the higher reimbursement rates for non-par claims, there is a disproportionate amount of red tape and additional scrutiny involved with their processing. Providers can often go several months or even years without getting paid on a complicated out-of-network claim. If an office cannot keep up or does not have the resources to collect, they can turn to legal action. This "right" to file a suit under ERISA law is only possible if you have an AOB from the patient.
Many non-par providers feel legal action via an ERISA suit is the best method for recovering insurance payments; however, my colleagues at VGA Billing and I have found that persistent navigation through the carrier's red tape is more effective and far less expensive to the provider. Most commercial insurance carriers have scores of legal reps and advisers who keep their policies within ERISA guidelines. If the appropriate steps are taken by the administrative staff, a claim should never reach the point of an ERISA suit.
To file a suit, you need specific language on your AOB form that is enforceable in a court of law. One line stating "I, John Doe, assign my benefits to Dr. Smith" isn't going to do the job. The form needs to call out the specific rights and obligations the patient wants to assign and name the provider as their authorized representative.
Anti-assignment Clauses
There are some insurance carriers that have anti-assignment clauses written in their plan contracts. Although this practice is in constant legal flux, it has been upheld in several court decisions as valid and enforceable.
Although most of the major commercial insurance carriers have stopped this practice, Anthem and several carriers governed at the state level (i.e., not subject to ERISA law) continue to include anti-assignment clauses. Without recognition of the AOB, the major argument/problem on the provider side is that reimbursement checks get sent to the patient. Some patients with these plans find themselves in possession of high dollar checks for treatments rendered by various out-of-network providers.
This has added another dynamic to the patient/provider relationship that puts an incredible strain on patients, both mentally and physically. CNN recently highlighted this issue in the March 2019 article "Insurer Skips Doctors and Sends Massive Checks to Patients, Prompting Million-dollar Lawsuit." According to the article, no one thinks this practice a good idea, except for the carriers that do it and their representatives. In some of these cases, the patients end up keeping the money, leaving providers with no choice but to pursue legal action. In most places, this is considered a civil matter, but in Newton County Georgia is it considered a felony: "theft by conversion."
The bottom line is that these carriers could choose to make it more convenient for their members to see out-of-network providers — after all, they are paying extra for them — but they choose not to.
Protect Yourself
As far as combating underpayment, or no payment, without ERISA on your side, the best way to protect your practice is by putting together a very knowledgeable and tight administrative/billing staff. Knowing a carrier's internal high-dollar processing edits, third-party pricing tactics, and medical necessity requirements ahead of time can make legal action almost completely unnecessary. Even if the carrier is engaging in questionable processing methods, it's best to play their game until you are accurately reimbursed. In the end, legal action against an insurance carrier can be very costly and can create a public relations nightmare.
When an expensive out-of-network procedure or course of treatment is necessary for a patient who receives insurance checks directly, there are a few different methods you can try to avoid a "theft:"
Let the patient know up front, in writing, that the insured (could be a parent or spouse) will receive the insurance reimbursement check from the insurance carrier and they must endorse it to the office. It should be clear that this payment is in addition to anything they pay out of pocket.
Make it mandatory for the patient to provide a credit card and Social Security Number on file at the office.
Consider asking the patient to provide a good faith deposit/down payment that the practice will return after the insurance payments are endorsed to the office.
Do a background check on the patient (be sure to check local laws on whether this is considered discrimination based on a person's history).
For those patients who keep your large insurance check, you may file a lawsuit against them. Simply sending the issue to a collection company has little impact or chance of success. Most of the patients who keep such large sums of money will likely already have bad credit and a laundry list of creditors.
At the end of the day, it's up to the out-of-network provider to develop best practices and custom office protocol to protect themselves against insurance underpayment and patient theft. Implementing an enforceable AOB and an internal screening process for patients who receive insurance checks are easy ways to cover your bases when all else fails.
Related reading:
Get Over the Pitfalls of Out-of-network Surprise, Balance Billing
UHG to Pay California ASCs $9.5M for ERISA Violations
---
About the author:
Matt Dallmann has spent the last 16 years in private healthcare management, consulting and medical billing. He is vice president of the boutique medical billing firm VGA Billing Services, Inc. In addition to the AAPC, he has contributed blogs, editorials, and professional opinion in industry resources such as PhysiciansPractice.com, BC Advantage Magazine, and MedPageToday.com. Dallmann also developed a continuing medical education activity focused on business education in healthcare through a joint sponsorship with the N.Y. State Medical Society.
Latest posts by Guest Contributor
(see all)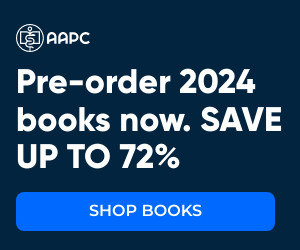 One Response to "ERISA: Are Out-of-network Providers Protected?"