Ace ICD-10-CM Coding for Insect Bites, Poison Ivy, and Heatstroke
In Coding
August 20, 2019
Comments Off

on Ace ICD-10-CM Coding for Insect Bites, Poison Ivy, and Heatstroke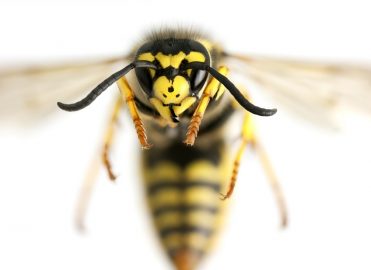 Know what to watch when coding bug bites, poison ivy, and heatstroke! Get ICD-10 pointers.
Somehow it is mid-August already, and talk about 2020 code updates is buzzing. But summer 2019 isn't done yet! How many of these warm-weather diagnoses have you coded so far this year?
Verify Venom Before You Report That Bug Encounter
When a patient presents with an insect bite or spider bite, you have a few issues to consider before you choose your final code. You'll find the ICD-10-CM Index to Diseases and Injuries is a smart place to start your search.
The index entry for "Bite(s) (animal) (human)" has many subentries based on site, such as ankle. There is a separate subentry for "insect," but it confirms that site is your best bet by instructing you to "See Bite, by site, superficial, insect."
If we return to the ankle subentry example, the index points to S90.56- Insect bite (nonvenomous) of ankle. You'll add a sixth character to identify the ankle and a seventh character for the encounter (initial, subsequent, sequela).
Tip: Coding for a nonvenomous insect bite is not the same as coding for a venomous spider bite, which you'll report using a code from T63.3- Toxic effect of venom of spider. Check the "Venom" entry in the ICD-10-CM Table of Drugs and Chemicals to see more options. For a nonvenomous spider bite, the index points you to "Bite, by site, superficial, insect" (which you may not expect because spiders aren't insects).
Be Alert for Infections With Poison Ivy Rash
Summer clothing and outdoor adventures may add up to increased contact with rash-causing plants.
The ICD-10-CM index points you to L23.7 Allergic contact dermatitis due to plants, except food for poison ivy, poison oak, and poison sumac dermatitis.
Watch for: In some cases, the dermatitis may spread and cause significant issues like skin infections. Using additional ICD-10-CM codes for the infections or other issues documented may help support reporting a higher-level E/M code or procedure code for the specific encounter.
Head Off Errors for Heat-Related Diagnoses
The ICD-10-CM index has a long list of subentries under "Heat (effects)." Most of them fall under T67.- Effects of heat and light, but there are a few exceptions. And keep in mind that there will be some code changes in ICD-10-CM 2020, too.
These are the four-character subcategories under T67.- in ICD-10-CM 2019:
T67.0- Heatstroke and sunstroke
T67.1- Heat syncope
T67.2- Heat cramp
T67.3- Heat exhaustion, anhydrotic
T67.4- Heat exhaustion due to salt depletion
T67.5- Heat exhaustion, unspecified
T67.6- Heat fatigue, transient
T67.7- Heat edema
T67.8- Other effects of heat and light
T67.9- Effect of heat and light, unspecified.
2020 changes: Currently, T67.0- divides into three codes that differ based only on encounter type (initial, subsequent, sequela). When ICD-10-CM 2020 is effective on Oct. 1, 2019, those options will expand to give you these more specific codes:
T67.01XA Heatstroke and sunstroke, initial encounter
T67.01XD Heatstroke and sunstroke, subsequent encounter
T67.01XS Heatstroke and sunstroke, sequela
T67.02XA Exertional heatstroke, initial encounter
T67.02XD Exertional heatstroke, subsequent encounter
T67.02XS Exertional heatstroke, sequela
T67.09XA Other heatstroke and sunstroke, initial encounter
T67.09XD Other heatstroke and sunstroke, subsequent encounter
T67.09XS Other heatstroke and sunstroke, sequela.
Subcategory T67.01- will be appropriate for heat apoplexy, heat pyrexia, siriasis, and thermoplegia, according to a note under that subcategory in the ICD-10-CM 2020 tabular list, available on the CDC ICD-10-CM site.
Beyond T67.- codes: The index subentries under "Heat (effects)" that don't fall under T67.- include these conditions:
Burn: L55.9 Sunburn, unspecified
Dermatitis or eczema: L59.0 Erythema ab igne [dermatitis ab igne]
Prickly or rash: L74.0 Miliaria rubra.
Bottom line: You can keep your ICD-10-CM coding on track for summer (and beyond) by searching the ICD-10-CM index and tables, confirming your code choice in the ICD-10-CM tabular list, and staying on top of updates to the diagnosis codes that apply to your patients.
Latest posts by Deborah Marsh
(see all)