Medical Coders Convene in NYC for AAPC's Regional Conference
August 19, 2019
Comments Off

on Medical Coders Convene in NYC for AAPC's Regional Conference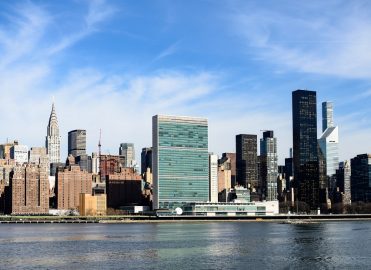 They came to New York City from near and afar – medical coders, billers, auditors, practice managers, and all others who work in revenue cycle integrity – to learn how to advance the business of healthcare, and themselves, at AAPC's Regional Conference, Aug. 19-21.
Day 1 of the conference began with AAPC CEO Bevan Erickson's Conference Welcome session.
A New Experience for Many
Erickson began with a show of hands for first-time AAPC conference-goers. There were a surprising number who raised their hands. With so many newbies, Erickson encouraged everyone to meet at least five members at the conference each day. Attendees were also encouraged to seek out AAPC National Advisory Members (NAB) toting monogrammed mugs. Attendees who take a selfie with a NAB member and post it in AAPC's Facebook group during the conference can win a prize.
Here's How to Have a Great Conference Experience
While Erickson had everyone's attention, he gave some advice for out-of-towners such as:
Do see more than Times Square.
Do fold your pizza down the middle.
Don't wear I Love NYC garb.
Do walk quickly and don't stop.
Don't eat at a national chain restaurant. There are over 20,000 restaurants in NYC!
And other vitally important tips for fitting in with the locals, all of which received many laughs.
Whether or not you follow that advice, having a great time in the Big Apple is pretty much guaranteed. Your conference experience is largely up to you, however. Erickson listed 11 steps attendees can take to ensure their conference experience is a complete success. The No. 1 step is to download the AAPC Conference app so you can be connected and informed. No. 11 is to sit up front at sessions.
Who Are AAPC Members?
You can tell a lot about a person by where they sit in a room, Erickson said. As it turns out, those who sit in the front row are the smartest folks – at least at this conference. Each front row attendee received a prize. The luckiest winner was Janice Beneby-Lucky, CPC, CMA, from Crestview, Fla., who received an upgrade from a standard room to the Presidential Suite at the conference hotel – Sheraton New York Times Square Hotel. (Party at Janice's tonight!)

Statistics tell a lot about AAPC members, too. Medical coders still make up the majority of AAPC members, at 38 percent, but as roles evolve to meet the needs of the changing healthcare industry, so must medical coders. Are you doing what is necessary to remain essential in the workplace? It's important to adapt with industry trends and hone both your
soft and hard skills
, Erickson advised.
Get Ready for Change
AAPC is working hard, too, to make sure members have the education, resources, support, and credentials they need to excel in their career. There are exciting new benefits, products, and credentials on the horizon.
The fun has just begun. Enjoy the ride!
Latest posts by Renee Dustman
(see all)