Medicare Waivers Issued as Hurricane Dorian Heads Toward East Coast
In AAPC News
September 3, 2019
Comments Off

on Medicare Waivers Issued as Hurricane Dorian Heads Toward East Coast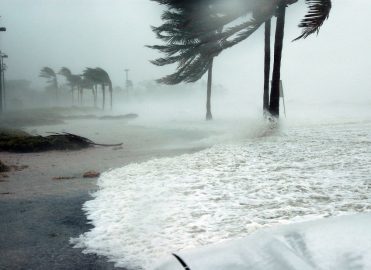 In response to Hurricane Dorian, a public health emergency (PHE) is in effect for Puerto Rico, Florida, Georgia, and South Carolina. A temporary waiver of certain Medicare, Medicaid, and Children's Health Insurance Program (CHIP) requirements; special enrollment opportunities for hurricane victims; and improved access to dialysis care are now in place.
The PHE in Puerto Rico is effective Aug. 26; the PHE in Florida is effective Aug. 28; the PHE for Georgia is effective Aug. 29; and the PHE for South Carolina is effective Aug. 31.
Update: CMS  added North Carolina to the list, retroactive to Sept. 1.
Hurricane-force winds (74-plus mph) are expected in eastern Florida by tonight, Sept. 3, and coastal flooding is expected to spread northward along the Florida, Georgia, and South Carolina coasts this week (Weather.com).
Healthcare In the Event of an Emergency
Healthcare is not business as usual during a PHE. The PHE declared in these states allows the Centers for Medicare & Medicaid Services (CMS) to issue:
Waivers and flexibilities for hospitals and other healthcare facilities:

Blanket waivers are in place for:

Skilled nursing facilities (SNF) – Waives the three-day rule and provides coverage for extended care services without a new spell of illness to renew the provision of SNF services, allowing up to 100 days of SNF Part A coverage for care needed as a result of Hurricane Dorian.
Home health agencies – Waives time frames relates to OASIS transmissions.
Critical access hospitals – Waives bed limit and length of stay requirements.
Acute care hospitals – Allows acute care inpatients to be housed in excluded distinct part units. "The Inpatient Prospective Payment System hospital should bill for the care and annotate the patient's medical record to indicate the patient is an acute care inpatient being housed in the excluded unit because of capacity issues related to the disaster or emergency," per CMS.
Durable medical equipment prosthetics, orthotics, and supplies (DMEPOS) – Contractors have the flexibility to waive replacements requirements. However, CMS warns, "Suppliers must still include a narrative description on the claim explaining the reason why the equipment must be replaced and are reminded to maintain documentation indicating that the DMEPOS was lost, destroyed, irreparably damaged or otherwise rendered unusable as a result of the hurricane."
Prescriptions – Medicare payment may be permitted for replacement prescription fills (for a quantity up to the amount originally dispensed) of covered Part B drugs rendered unusable due to the hurricane.

Note: Emergency Medical Treatment and Active Labor Act (EMTALA) regulations make it clear that individuals seeking only prescription refills need not be given a complete medical screening exam, but rather, one that is appropriate for the request.

Inpatient psychiatric units – The waiver allows applicable IPPS and other acute care hospitals to relocate inpatients from an excluded distinct part psychiatric unit to an acute care bed and unit due to the hurricane. The hospital should continue to bill for inpatient psychiatric services under the Inpatient Psychiatric Facility Prospective Payment System and annotate the emergency in the medical record.
Inpatient rehabilitation units – The waiver allows IPPS and other acute care hospitals to relocate inpatients from an excluded distinct part rehab unit to an acute care bed and unit. The hospital should continue to bill for inpatient rehab services under the Inpatient Rehabilitation Facility Prospective Payment System and annotate the emergency in the medial record.
Home health – Medicare Administrative Contractors (MACs) may extend the auto-cancellation date of Requests for Anticipated Payment (RAPs).
Medicare Geographic Classification Review Board (MGCRB) – Applications for reclassifications must be received by the MGCRB by Oct. 1, 2019.
IPPS wage index revisions – MACs must receive the revision requests and supporting documentation by Oct. 1, 2019, or make other arrangements.

Special enrollment opportunities for hurricane victims:

CMS will make available special enrollment periods for certain Medicare patients and individuals seeking health plans offered through the Federal Health Insurance Exchange.

Dialysis care:

The Kidney Community Emergency Response (KCER) program has been activated ahead of the storm, according to CMS, and is working with the End Stage Renal Disease (ESRD) Network of Florida to assess the status of dialysis facilities in the potentially impacted areas related to generators, alternate water supplies, education and materials for patients, and more.

Medical equipment and supplies replacements:

A temporary suspension of certain requirements allows Medicare patients who have lost or realized damage to their DMEPOS due to the hurricane to obtain replacements.

Suspension of enforcement activities:

Surveys and enforcement activities for healthcare facilities in Florida are temporarily suspended, but CMS will continue to investigate allegations.

Access to care in Medicare Advantage and Part D:

During a PHE, sponsors must allow Parts A/B and C plan benefits to be furnished at specific noncontracted facilities and waive requirements for gatekeeper referrals where applicable.
Although many requirements are relaxed during a declared emergency, providers must be diligent about documenting the situation that required special circumstances in the medical record. The termination of a PHE can be declared a few different ways so be sure to pay attention to CMS and HHS announcements.
Make Sure Your Facility is Compliant
Healthcare providers and suppliers affected by the Emergency Preparedness Requirements for Medicare and Medicaid Participating Providers and Suppliers final rule must comply and implement all regulations, effective Nov. 15, 2017.
---
Resources:
Ready.gov explains what actions to take when you receive a hurricane watch or warning alert.
Medicaid.gov for information about Florida and Puerto Rico Medicaid provider enrollment disaster relief.
Provider Survey and Certification Frequently Asked Questions
Related Reading:
HIPAA Disclosures in Emergency Situations
Final Rule Makes Emergency Preparedness Plans Mandatory
Latest posts by Renee Dustman
(see all)