Combating the Opioid Epidemic: CMS's Proposed Rule
In CMS
September 5, 2019
Comments Off

on Combating the Opioid Epidemic: CMS's Proposed Rule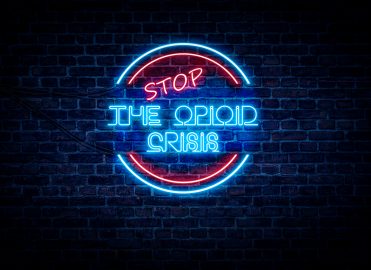 New proposals address the need for novel ways to fight the opioid epidemic plaguing the United States. On July 29, 2019, the Centers for Medicare & Medicaid Services (CMS) issued a proposed rule that includes suggestions for updating payment policies, payment rates, and quality provisions for services furnished under the Medicare Physician Fee Schedule (PFS). CMS's proposed rule advances the fight against the opioid crisis via new coverage for opioid use disorder (OUD) treatment services, including medications for medication-assisted treatment (MAT), furnished by opioid treatment programs (OTPs).
Opioid Treatment Expansion 
Medicare currently covers office-based opioid treatment with buprenorphine and naltrexone but has historically not covered OTPs, the only entities authorized to use methadone for the treatment of OUD. OTP coverage will increase access to evidence-based OUD treatment, further aiding in the fight against the opioid crisis. The final rule will be released in early November and new relative value units (RVUs) and payment rates will go into effect on Jan. 1, 2020.
OTPs must be accredited by the Substance Abuse and Mental Health Services Administration (SAMHSA). Currently, the SAMHSA certifies about 1,700 OTPs nationwide.
MAT, as defined by SAMHSA, is the use of medication in combination with behavioral health services to provide an individualized approach to the treatment of substance use disorder, including OUD.
Coverage for OUD Treatment Services Furnished by OTPs
Section 2005 of the Substance Use-Disorder Prevention that Promotes Opioid Recovery and Treatment for Patients and Communities Act (SUPPORT) establishes a new Medicare Part B benefit for OUD treatment services furnished by OTPs on or after Jan. 1, 2020. According to CMS, the statute allows implementation "through one or more bundles based on the type of medication provided (such as buprenorphine, methadone, naltrexone, or a new innovative drug), the frequency of services, the scope of services furnished, characteristics of the individuals furnished such services, or other factors as the Secretary determine[s] appropriate."
OTP Proposals
Here's a quick rundown of the proposed policies for coverage implementation of this new Medicare Part B benefit for OTPs.
Definitions of OTP and OUD treatment services
OTPs are programs or providers that offer a range of services to people with OUD, including MAT and counseling. Opioid treatment program requirements:
Enrolled in Medicare
Has in effect a certification by the SAMHSA
Accredited by an accrediting body approved by SAMHSA
Meets any additional conditions necessary to ensure —

the health and safety of individuals being furnished services under such program; and
the effective and efficient furnishing of such services.
The statute specifies that OUD treatment services provided by OTPs will include the following:
FDA-approved opioid agonist and antagonist treatment medications,
The dispensing and administration of such medications (if applicable),
Substance use disorder counseling,
Individual and group therapy,
Toxicology testing, and
Other items and services deemed appropriate.
Coding OTP and OUD treatment services
CMS proposes the adoption of a coding structure for OUD treatment services that varies by the medication administered via the establishment of G codes for weekly bundles describing treatment with:
Methadone
Oral buprenorphine, injectable buprenorphine, buprenorphine implants (insertion, removal, and insertion/removal)
Extended-release injectable naltrexone
Medication not otherwise specified
A non-drug bundle
Payment for OTP and OUD treatment services
Assignment of flat dollar payment amounts to the proposed codes describing OTP treatment services (RVUs not assigned to these services)
Each bundled payment includes:

Drug component
Non-drug component
See Table 15 in the CY2020 proposed rule for the preliminary payment rates.
Beneficiary Copayment for OTP and OUD treatment services
Zero beneficiary copayment for a time-limited duration
The Part B deductible would apply for OUD treatment services
Other OTP proposals
Partial Episodes:
Establishment of separate payment rates for partial episodes that correspond with each of the full weekly bundles to provide more accurate payment to OTPs in cases where a beneficiary is not able to or chooses not to receive all items and services described in their treatment plan or in which the OTP is unable to furnish services (i.e., in the case of a natural disaster).
Intensity Add-on:
Adjustment of the bundled payment rates through the use of an add-on code to account for instances in which effective treatment requires additional counseling or group/individual therapy to be furnished for a particular patient that substantially exceeds the amount specified in the patient's individualized treatment plan.
Telecommunications:
Allowance for OTPs to furnish the substance use counseling, individual therapy, and group therapy included in the bundle via two-way interactive audio-video communication technology, as clinically appropriate, to increase access to care.
Latest posts by Stacy Chaplain
(see all)