New Medicare Enrollment Rules Tighten Deadlines
By admin aapc
In Billing
April 27, 2009
Comments Off

on New Medicare Enrollment Rules Tighten Deadlines
Effective April 1, a policy change mandated in the 2009 Medicare Physician Fee Schedule (MPFS) final rule (FR Doc E8-26213) shortens the time physicians and nonphysician practioners (NPPs) have to retroactively bill for services after successful enrollment into the Medicare program from 27 months to 30 days. The policy change also gives physicians only 30 days to notify Medicare contractors of a change in their practice location. Failure to do so could mean expulsion from Medicare for up to two years, according to an American Medical News story.

Physicians and NPPs can retrospectively bill for services up to 30 days prior to their effective billing date only when they have met all program requirements.
The Centers for Medicare & Medicaid Services (CMS) defines the "effective date of billing" as the later of: 1) The date of filing of a Medicare enrollment application subsequently approved; or 2) The date the physician or NPP first started furnishing services at a new practice location.
Incomplete enrollment applications will be denied, rather than rejected. To receive reimbursement for services furnished back to the effective billing date, applicants should submit a corrective action plan or appeal within 30 days. The submission should be in accordance with Sec. 405.874 of the Medicare Prescription Drug, Improvement, and Modernization Act (MMA) and include the missing information needed to approve the application.
In the event a presidentially-declared disaster under the Robert T. Stafford Disaster Relief and Emergency Assistance Act precludes enrollment in advance of providing services to Medicare beneficiaries, physicians and NPPs have 90 days to appeal.
Latest posts by admin aapc
(see all)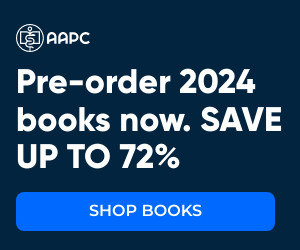 No Responses to "New Medicare Enrollment Rules Tighten Deadlines"