Scary Good Advice for Medical Coders and Billers
In Billing
September 13, 2019
Comments Off

on Scary Good Advice for Medical Coders and Billers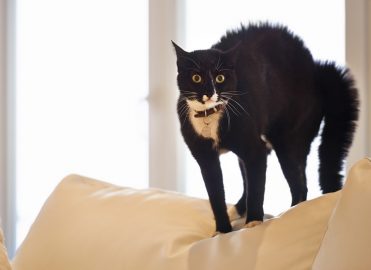 October 1 is a scary time for medical coders. There are fourth quarter updates to HCPCS Level II codes and code editors. Payment system and fee schedules are updated. And ICD-10-CM code changes go into effect. What's a coder to do?
Whatever you do, don't hide under your bed. Jason's under there (just a little Friday the 13th humor).
Face Your Fears
The best course of action is to stay up to date on all the changes. Here's a quick rundown of pertinent coding and billing changes that go into effect Oct. 1, 2019. Review each item and then investigate further all those that apply to your situation.
October 2019 Update of the Hospital Outpatient Prospective Payment System (OPPS)
One CPT® Proprietary Laboratory Analyses (PLA) code (0104U) is deleted and 34 new PLA codes (0105U-0138U) are added.
Five new CPT® Category II codes are added: 2023F, 2025F, 2033F, 3051F, and 3052F; the code descriptors for 2022F, 2024F, 2026F are revised; and 3045F is deleted.
Three laboratory tests (0080U, 81599, and 0081U) are approved as advanced diagnostic laboratory tests (ADLT).
Two HCPCS Level II injection codes gain pass-through status: J3111 and J9356.
Forty-five new HCPCS Level II codes are added (or reassigned) for various injectable drugs, biologicals, and radiopharmaceuticals, including J0841, J1303, J1746, J1943, J2798, J9119, J9203, J9204, J9229, Q5107, and Q5117. Also note the drugs and biologicals with payments based on Average Sales Price (ASP) that are changing (seasonal influenza vaccines pricing is listed separately).
See MLN Matters MM11451 for details of all these changes to the OPPS and October 2019 Integrated Outpatient Code Editor (I/OCE).
ICD-10-CM Update for Fiscal Year 2020
The I/OCE v.20.3 also contains all the new, revised, and deleted ICD-10-CM code changes that are effective Oct. 1, 2019.
Durable Medical Equipment Prosthetics, Orthotics, and Supplies (DMEPOS)
The Centers for Medicare & Medicaid Services (CMS) updates the DMEPOS fee schedule quarterly. The update corrects any fee schedule amounts for existing codes and updates to the DMEPOS Rural ZIP code file.
Be aware that the fee schedule amounts for E0766 Electrical stimulation device used for cancer treatment, includes all accessories, any type is effective Sept. 1, 2019, and requires the Class III KF modifier.
See MLN Matters MM11433 for details of the October 2019 quarterly update to the DMEPOS fee schedule.
Skilled Nursing Facility Prospective Payment System (SNF PPS)
The new Patient Driven Payment Model (PDPM) replaces the Resource Utilization Group, Version IV (RUG-IV) for the SNF PPD on Oct. 1. SNFs will use the Health Insurance Prospective Payment System (HIPPS) code generated from assessments dated on or after Oct. 1, 2019, to bill under the PDPM.
Wouldn't it be nice if these were the only coding and billing updates we had to concern ourselves with? Mwuahahaha! (evil laugh) Happy Friday the 13th!
Latest posts by Renee Dustman
(see all)