Best Practices to Achieve Clinical Documentation Improvement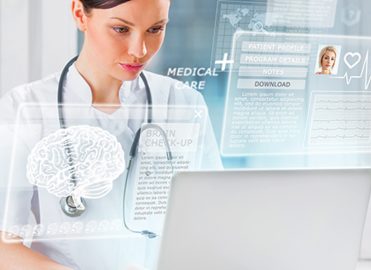 Maximize the integrity of your medical record to reduce risks and improve patient care.
Clinical documentation improvement (CDI) is a process that continually seeks to answer, "How best can we maximize the integrity of the medical record?" Although the goal of CDI is always the same — to provide a complete and accurate picture of a patient's medical condition(s) and the care they receive — the means to achieve that goal are often specific to the setting (e.g., office versus facility). Here's a quick rundown of best practices in each location.
Physician CDI Best Practices
The primary focus of CDI for physicians in an office environment is to convey effectively, through documentation, a provider's thought process regarding patient care. For example, if the physician must consider co-morbidities when deciding a course of treatment, the existence and status of those co-morbidities should be noted in the documentation. Similarly, if aspects of a patient's medical history play a role in the physician's decision-making, a summary of that history and how it affects treatment options should be included.
Make auto-generated notes distinct: Electronic health records (EHRs) are often limited with the use of "click and point" or auto-generated scripts to populate the patient record. The limited choices afforded by these tools do not always provide the details necessary to explain a patient's condition or the provider work and decision-making that result in a treatment plan. Using such tools may result in "generic" patient records; individual visit notes may be indistinct from visit to visit (or even from patient to patient).
To avoid the shortcomings of point-and-click or auto-generated text, ask providers to add their own narrative to the record. Even one or two lines from the provider add detail and integrity to the note by answering all-important questions such as "How is this note unique?" or "What is unique to this patient at this visit?"
Use SOAP: Most providers are familiar with the SOAP (subjective, objective, assessment, plan) documentation method and should consider going back to it, rather than simply clicking boxes in the EHR. Providers should think about what they would have included in the documentation that they can add to the EHR. Although the history and exam are typically somewhat standard, a brief description of the provider's assessment and rationale will go a long way to support the plan of care and demonstrate medical necessity for provided services.
Check that E/M leveling narrates the true nature of the visit: Typical EHRs use boilerplate documentation templates with general canned statements geared toward hitting the documentation requirements for an evaluation and management (E/M) level four office visit, regardless of the nature of the presenting problem. It's always best practice to supplement these templates with physician narrative free-typed text that speaks to the true nature of the visit. Similar to the paper written note, where the relevant clinical historical components are summarized, these narratives will present an individualized patient-specific chart note and further prevent the physician's notes from looking the same from patient to patient.
Capture new developments and pertinent findings: Providers in the office setting tend to create comprehensive "all normal" examination templates. Documentation of a comprehensive or eight-organ system review is not necessary for every patient encounter. From a clinical documentation perspective, an initial presentation of a newly developed, undefined root cause evaluation may warrant a comprehensive review of potential findings. For follow-up visits and specific problem-focused presentations, only an examination containing pertinent findings is recommended for two reasons:
Documenting an all normal exam does not add any benefit to the care provided, especially when not necessary; and
If a specialist is documenting that a certain area (out of their scope of practice) is normal without expertise, there may be the off chance that a condition is overlooked. For example, what appears to be a normal heart rate to one specialist may signify something else to a cardiologist.
Facility CDI Best Practices
CDI in the facility setting typically is more complex than in a physician office due to the greater collaboration between hospital departments, as well as between clinical and administrative staff. Simply stated, providers in a facility have access to more information. Often, multiple specialists are examining the patient to find root causes, and providers must communicate effectively with each other using the medical record.
The way in which each specialist contributes to patient care should be part of the documentation. In the facility setting, collaboration is both more readily available and vital to ongoing success. For example, auditing and coding departments may provide examples and education on how to maximize coding, billing, etc., through careful documentation. Facilities should encourage providers to tailor documentation to capture clinical aspects, as well as co-morbidities, quality measure specifications, etc.
The ultimate provider documentation goal is not just about reimbursement, but ideally should recognize coding requirements and capture the relevant details to meet those requirements.
Communicate effectively: In facility documentation, there are generally multiple clinicians contributing to the same record to determine a root cause of the patient's condition. Quite often historical clinical information is "pulled forward" to the current encounter, and the conditions present at the initial onset of the patient's presentation to the facility no longer exist, yet the conditions or diagnoses remain in the active problem list. Providers must be able to communicate effectively with each other to avoid "note bloat."
Collaborate efficiently: Ideally, each provider or specialist should provide an interval or pertinent history as it pertains to the portion of care they are providing. There is generally no need to repeat the elements of the patient's history that have already been established by another clinician. The benefit of an EHR is that the system provides greater ease in reviewing historical information as it relates to another provider's contributions. By simply scrolling or clicking onscreen, the information is readily available. It isn't advisable for all collaborating clinicians to copy/paste the history, lab, and testing results from before because it makes it difficult for a reader (i.e., fellow clinician, auditor, or coder) to determine the current nature of the condition being treated versus repeat clinical care.
Paint the big picture: Providers must synthesize all documentation to give the complete picture of their medical decision-making by having access to more information. Collaboration is important to quality care and should not be reimbursement-driven, per se, but should stress the requirements for coding (i.e., capturing necessary details). Each provider's documentation should be tailored to capturing their clinical aspects and contributions, as well as co-morbidities, quality data, etc.
With detailed, accurate documentation, clinical analytics can assist in improving the decision-making process and help catch the development of complications before they begin. This improves overall patient care, as well as enhances risk management from a patient safety perspective, with fewer return visits to the office, shorter hospital stays, and increased quality scores.
Tools of the Trade
There are many tools and publications to assist providers in improving their clinical documentation such as AAPC's auditing software and auditing and coding services.
Latest posts by Astara N. Crews
(see all)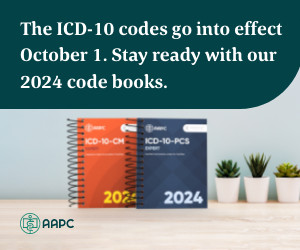 One Response to "Best Practices to Achieve Clinical Documentation Improvement"