Decrease Payer Denials for Increased Revenue
In Audit
September 2, 2019
Comments Off

on Decrease Payer Denials for Increased Revenue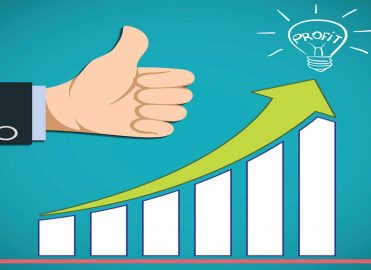 Lower denial rates are key to turning around large healthcare organization payment issues.
When you are a large organization, the number of denied claims can be overwhelming and cost a staggering amount of money. To manage this can be a scary prospect — but fear not, we are here to help.
Two things are crucial before all others:
Create and understand a solid and clear contract with the payer; and
Get a contact, provider representative, or advocate to communicate with the payer.
Compose Detailed, Straightforward Contracts
If you have a contract that is clear and concise you will have backup and instructions for the claims processors on how your claims should be processed. If the contract doesn't make sense to a layperson who has zero experience in your specialty, it probably won't be understood by a claims processor. If you have case, per diem, or other inclusive rates, be sure it is very clear what is included and what is not included in those rates. Use specific CPT®, revenue, and HCPCS Level II codes when appropriate. Do not be afraid to advocate for non-standard language. Contracts are not, and shouldn't be, one size fits all.
There are caveats to this advice: The more complicated you make the contract the greater the chance for errors. To avoid problems:
Ask your contracting representative how they will ensure your contract is programmed, tested, and executed correctly. Finding middle ground in the language of a contract that is both easy for you and others to understand, in addition to ease for the payer to configure, will save everyone time and money in the end.
After a new contract is implemented and in effect, watch your claims carefully. Do an audit of a few of the types of claims that were changed. Don't look at just paid/denied rates; look at the calculations and payment rates to make sure you are getting the correct reimbursement.
Have an Advocate Outside of Your Provider Helpline
Payers, just like us, are not perfect. Mistakes and misunderstandings in configuration, testing, deployment, contract ambiguities, and edits will cause denials that can add up quickly. Something that has worked for a year might suddenly be affected by a change somewhere else in the payer's system or by a third-party vendor. Having a provider representative, advocate, or another contact is very important. If necessary, stipulate in your contracts that you will have a contact outside of the provider helpline available after traditional routes of contact have failed. Although payers will refer to the provider phone number first, it's not the end-all for contact with your payer.
Once you have these two things, you are armed with documentation and representation to fix errors.
Categorize Your Denials and Who Handles Them
Most denials fall into a few different categories. Look for overall trends and possible correlations between multiple denials to see if you can find the root of the problem. Don't rely on provider customer services to do this work for you. The more data you can give your payer the better. Look at your Explanation of Benefits (EOBs) for denials that share the same denial codes. If you can, check your provider's site directly instead of through your electronic remittance advice. Sometimes the denial codes on the payer's website are more precise and have better wording than the standard Claim Adjustment Reason Codes (CARCs) and Remittance Advice Remark Codes (RARCs). Once you have grouped together a root cause, then you can move onto the next step: quantifying the issues.
In every provider and facility setting, you can count on denials for standard reasons such as coordination of benefits (COBs), eligibility, or authorizations — and those should be easy to resolve. Work on training your front-line staff to handle these issues proactively. Checking COBs, authorizations, and eligibility should be done on every patient for every visit to avoid unnecessary denials.
Less common denials in high quantity may be related to an edit in the payer's system. For instance, some payers require modifiers for laterality on certain surgical CPT® codes. If you have a high denial rate for, let's say, large joint injections, it's worth your time to double-check the payer's requirements for the codes.
Arm Yourself with Research to Dispute Denials
When researching denials and trends, ask questions and request details. This is where a provider representative is paramount in helping you complete this task more accurately than the call center. Example questions include:
Do you require modifier RT Right side, modifier LT Left side, or other anatomic modifiers on this code?
Do you have diagnosis code restrictions?
Do you have a medical or reimbursement policy that states your rationale for restricting a diagnosis or other criteria?
Are your edits sourced to the Centers for Medicare & Medicaid Services (CMS), American Medical Association (AMA), or other professional associations?
Many states have transparency laws, so if the medical or reimbursement policy is not immediately available on the payer's website it must be available via request.
If you have an edit you are disputing, ask for its source. If you have the source, you are better equipped to fight it if you disagree.
Medicare Status A codes are payable codes for Medicare Advantage (MA) plans. Unless the MA plan has a medical policy that's CMS-approved (or sourced from the Local Coverage Determination (LCD) of a Medicare administrative contractor (MAC) or other MA plan in the same region), it must be a covered service.
If you have a denial for a non-covered service from the MA plan, and your local Part B MAC pays for that service, submit the Explanation of Payment with your appeal, if necessary, and contact your provider representative for clarification. MA should, under almost all circumstances, pay what traditional Medicare pays.
Fight the good fight, and make sure you know your coding rules. Be armed with sources of truth, such as CPT® Assistant articles, CPT® and ICD-10 guidelines and updates, specialty organizations recommendations, Medicare National Coverage Determinations (NCDs) and LCDs. Review Medicare coverage articles, too. If you know of CPT® or other coding updates, make sure your payer is following them. Especially check around October for ICD-10 updates and January for CPT® updates because payers may be a little behind and implement the changes after the effective date. If they do, the payers must go back and retroactively adjudicate the claims. Keep on them! Good luck!
Latest posts by Stephanie Sjogren
(see all)