Assess Documentation to Validate Risk Adjustment Coding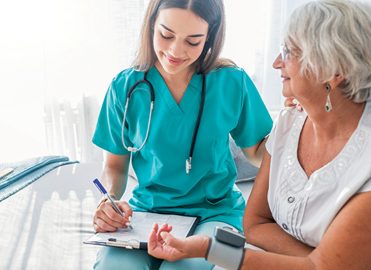 Ensure your organization receives credit for its chronically ill patients where credit is due.
Requests for medical records come from many sources for different reasons. One reason is for quality assessment review of clinical documentation by contractors paid by the Centers for Medicare & Medicaid Services (CMS) for hierarchical condition category (HCC) and Healthcare Effectiveness Data and Information Set (HEDIS) studies. These programs are abstracting data from the medical records for calculating risk adjustments based on disease severity. The ultimate purpose of the CMS-HCC model is to promote fair payments to Medicare Advantage (MA) plans that reward efficiency and encourage high-quality care for the chronically ill. Quality reporting relies on capturing all current diagnoses supported by documentation.
Capture All Diagnoses for All Current Conditions
For billing purposes, diagnosis codes are selected to identify the reason for the visit, treatment, or procedure. Diagnoses not currently being treated are not reported. This rule does not apply to risk adjustment coding, where the goal is to correctly capture all diagnoses for all current conditions, without regard to current treatment.
MA organizations must submit all ongoing chronic conditions (such as congestive heart failure, atrial fibrillation, chronic obstructive pulmonary disease (COPD), multiple sclerosis, hemiplegia, rheumatoid arthritis, Parkinson's disease, etc.) at least once during a risk adjustment reporting period to receive credit.
Support Coding with Documentation
ICD-10-CM codes reported on the health insurance claims must always be supported by documentation in the medical record, however. We've all heard: "If it is not documented, it is not done." From a risk adjustment perspective, we say: "If it is not documented, it does not exist." There are many instances where the provider will use clinical knowledge to arrive at a decision. But if that clinical decision making is not included in the documentation, another treating provider using that documentation will miss valuable information that could assist in the patient's care.
The physician is responsible for maintaining accurate and complete medical records for each patient with MA coverage. All diagnosis codes submitted on a claim must be supported by documentation from a face-to-face visit. And the physician must make sure that submitted diagnosis codes meet risk adjustment submission requirements (set by the MA plan). Otherwise, the MA plan can decide the diagnosis is not supported and that it is not valid.
Look for Weaknesses
A Medicare risk adjustment (MRA) auditor knows the guidelines established by CMS to conduct regular internal audits and is instrumental in ensuring a provider's risk adjustment coding isn't rejected.
Here are some of the more common chronic conditions and reasons for rejection (red text indicates examples of key words the auditor would need to see):
Hemiplegia/Hemiparesis
This condition was not validated because in musculoskeletal physical exam everything was reported as normal. No one-sided muscle weakness was described.
Diabetes mellitus with diabetic peripheral neuropathy
This condition was not validated because in the review of systems no neurological symptoms were described: no pain/no numbness/no tingling. … Everything was reported as normal, and the patient was not taking neuropathy medication.
Peripheral vascular disease
This condition was not validated because:
No related symptoms (

intermittent claudication

) were described in review of systems;
No related signs (

abnormal pedal pulses, abnormal leg skin color, cool skin temperature, presence of femoral artery bruit

) were reported in the physical exam;
No imaging showing

atherosclerosis or calcification of artery of lower extremity

was documented.
COPD exacerbation
This condition was not validated because no respiratory symptoms (cough/shortness of breath) were reported in the review of systems; no signs (wheezing) were described in the respiratory physical exam. "Exacerbation" refers to a flare-up or episode where a person's breathing becomes worse than normal.
Specified (mild, moderate, severe) major depression
This condition was not validated because no criterion of depression episode was documented, and the patient was not taking an antidepressant drug.
Drug dependence
This condition was not validated because no criterion used in the DSM to diagnose dependence was documented.
Conditions with conflicting data for the same date of service such as:
DM controlled and DM uncontrolled
DM type 1 (E10.9 Type 1 diabetes mellitus without complications) and DM type 2 (E11.9 Type 2 diabetes mellitus without complications)
Chronic kidney disease (CKD) stage 3 and CKD stage 4
Fill in Documentation Gaps
Preventing documentation deficiencies is key to risk adjustment. Most providers have an inherent knowledge of what should be documented for clinical standards but are unaware of the details needed for accurate code selection. Via regular internal audits, the MRA auditor can improve clinical documentation by:
Reviewing the record for documentation to support the ICD-10-CM codes selected
Developing reports related to the audit findings
Providing education based on audit findings to the coders and providers
By reviewing the record, you should be able to answer questions such as:
Can the record stand alone?
Does the information in the record show the nature and severity of the problem?
Are the provider's assessment and plan complete enough for another clinician to take over the case?
Use Tricks of the Trade to Improve Documentation
There are several tools MRA auditors use to assess documentation. Two popular ones are MEAT and TAMPER:
MEAT = monitor, evaluate, assess, or treat. MEAT helps coders choose supporting diagnosis codes for rendered services. Some think this acronym does not address all diagnoses that can be reported for risk adjustment coding because there are more scenarios that qualify a diagnosis code as current or active for risk adjustment purposes.
TAMPER = treatment, assessment, monitor/medicate, plan, evaluate, or referral. TAMPER helps coders address diagnoses in question that are presented in a list or are noted with a "history of" description. If a coder believes a diagnosis is current but it is listed under Active Problems, Ongoing Problems, Chronic Problems, Past Medical History (PMH), etc., the coder should ask, "Did the provider TAMPER with the diagnosis on the DOS?" If the answer is yes, the diagnosis is current. If the answer is no, the diagnosis is not current.
Some providers are uncomfortable reporting diagnoses not currently being treated or addressed and may choose to report only the diagnoses that are in the assessment portions of the encounter documentation. This is problematic in terms of risk adjustment, as well as care management. For example, medications that can be used for several different conditions do not help to support an active diagnosis unless they are linked in some way.
Educate Providers on the Details
An MRA auditor must be part of office clinic staff to train providers on the importance of detailed and quality documentation. Validation of MRA diagnoses always depends on the support reported in the documentation.
---
Put Your MRA Auditing Skills into Action
Scenario: A 73-year-old woman with history of hypertension (HTN), COPD, rheumatoid arthritis, and left-sided hemiplegia post stroke is seen today for an annual, general exam. She has a follow-up appointment with her rheumatologist tomorrow because she keeps complaining of the DMARD side effects.
Problem list:
COPD (still on Ventolin HFA, as needed)
RA (appointment with rheumatologist)
Left-sided hemiplegia post stroke in 2016
HTN
Left great toe amputation in 2017
Vital signs: Pulse 80, Resp 14, W 166 lbs., H 68 in, BMI 25.2, BP 150/90.
ROS: Normal except for headache.
Physical exam: Normal, except stiffness of wrists and knees.
Assessment and plan: HTN: Nifedipine 30 mg qd/low salt.
The MRA coder submits these codes:
I10           Essential (primary) hypertension
J44.9       Chronic obstructive pulmonary disease, unspecified
I69.352   Hemiplegia and hemiparesis following cerebral infarction affecting left dominant side
M06.9    Rheumatoid arthritis, unspecified
Z89.412 Acquired absence of left great toe
After the MRA auditor reviews the chart, they ask the coder to remove I69.352 from the chart based on the TAMPER method:
HTN (I10) (assessed)
COPD (J44.9) (on treatment)
Left great toe amputation (Z89.412) (all status must be reported)
RA (M06.9) (referral done to rheumatologist)
Left hemiparesis post stroke (I69.352) cannot be reported because it is a real history of a condition that the patient presented with in 2016. No description of hemiparesis was reported in the documentation for this encounter.
Latest posts by Yves-Edouard Baron
(see all)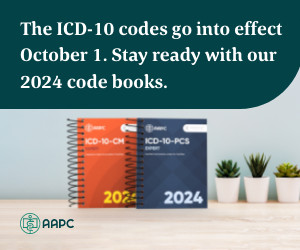 3 Responses to "Assess Documentation to Validate Risk Adjustment Coding"