Insurance Execs Discuss Rates with HHS
By admin aapc
In CMS
March 12, 2010
Comments Off

on Insurance Execs Discuss Rates with HHS
Health insurance executives and commissioners gathered in the Roosevelt room at the White House with Health and Human Services (HHS) Secretary Kathleen Sebelius March 3 to discuss insurance rate hikes that have occurred or are set to occur across the country.
According to an HHS Assistant Secretary for Public Affairs (ASPA) pool report, the meeting began at 11 a.m. with Sebelius thanking everyone for "being here on short notice to have this conversation." The conversation was just as short.

Secretary Sebelius sent a letter only a week prior requesting UnitedHealth Group, WellPoint, Aetna, Health Care Service Corporation and CIGNA, along with leaders from the National Association of Insurance Commissioners (NAIC), to attend the meeting in Washington, D.C.
In the letter, Sebelius said, "health insurance premium increases are impacting American families and business owners," and that she is "eager to hear the justification for these increases" from insurance company executives.
Sebelius listened to remarks from Sandy Praeger, NAIC chair and the Kansas insurance commissioner; Ron Williams, Aetna CEO; Joel Ario, NAIC chair and Pennsylvania insurance commissioner; Jane Cline, NAIC president and West Virginia insurance commissioner; Theresa Vaughan, executive director of NAIC; Stephen Hemsley, CEO of UnitedHealth Group; Angela F. Braly, WellPoint CEO; David M. Cordani, CEO of CIGNA Healthcare; and Patricia Hemingway-Hall, CEO of Health Care Service Corporation.
NAIC chair Praeger said it's important for regulators to objectively review rate increases and make sure plans aren't discriminating against customers, according to the HHS/ASPA report. Some states, she said, haven't been given the authority to do that. "We believe that a federal backstop could encourage those legislatures to provide that authority," Praeger said. States should still have a role in ensuring the solvency of plans, she added.
Ron Williams said, according to the HHS/ASPA report, that Aetna recognizes "there are issues, particularly in the individual insurance market, that need to be addressed." Regarding premium increases, Williams said, "The rate is really reflective of our other parts of the health care delivery system." What the consumers really need, Williams said, is a system that gives incentives to doctors to provide the best quality care.
Sebelius thanked the pool of insurance executives and dismissed them at approximately 11:15 a.m.
The Controversy Continues
A week later, on March 10, Secretary Sebelius addressed the America's Health Insurance Plans (AHIP) conference, stating:
"I've met with many of you, and heard how the increasing number of young, healthy Americans leaving the market in this economy has forced up your risks, and therefore, your rates."
Sebelius went on to say that insurance companies had a choice: 
"Continue your current opposition to reform," or "take the millions of dollars you have stored away for your next round of ads to kill meaningful reform, and use them to start giving Americans some relief from their skyrocketing premiums."
Latest posts by admin aapc
(see all)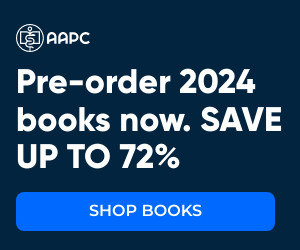 No Responses to "Insurance Execs Discuss Rates with HHS"