Delivery and Payment of Healthcare Transforms
In CMS
September 9, 2019
Comments Off

on Delivery and Payment of Healthcare Transforms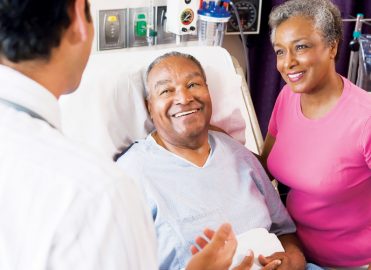 The goals of value-based programs are to boost quality of care, promote health, and lower healthcare costs.
The Centers for Medicare & Medicaid Services (CMS) is on a constant mission to transform the delivery of healthcare and how they reimburse healthcare providers. Former President Barack Obama's healthcare law and subsequent legislation, such as the Medicare Access and CHIP Reauthorization Act of 2015 (MACRA), introduced several value-based programs (VBP), which compensate healthcare providers with incentive payments for the quality of care delivered to Medicare patients. The programs aim to advance the quality of care, improve population health, and lower the costs of healthcare, with the overarching goal of creating fiscally sustainable programs. This is a paradigm change from the fee-for-service system that indirectly encourages and rewards volume over value.
Get to Know Value-based Programs
Value-based programs for hospitals include:
Hospital Acquired Conditions (HAC) Reduction Program encourages hospitals to improve patient safety and reduce the number of HACs such as pressure ulcers, falls leading to bone fractures, urinary tract infections, etc. This program saves Medicare approximately $350 million a year, according to CMS.
Hospital Readmissions Reduction Program (HRRP) lowers payments to Inpatient Prospective Payment System (IPPS) hospitals with high readmission rates, creating a financial incentive to improve hospital care and communication, as well as the post-discharge planning and process. Measures include 30-day readmission reductions for patients with acute myocardial infarctions, chronic obstructive pulmonary disease, heart failure, pneumonia, and many other conditions.
Hospital Value-based Purchasing Program (VBP) rewards acute care hospitals with incentive payments for reducing or eliminating adverse events, improving outcomes through the adoption of evidence-based care, and changing hospital processes to provide a better care experience.
How Value-based Programs Apply to Medicare Advantage
Obamacare introduced quality-adjusted payments in Medicare Advantage plans, including Part D drug benefits. Plans that achieve a higher quality rating under the Medicare Five Star Ratings Program are eligible for bonus payments. Star ratings are calculated based on:
Access to preventive services
Chronic condition management, including care coordination
Member experience and overall satisfaction with the health plan
Member complaints, issues getting services and member retention, and whether the plan improved performance from one year to the next
Customer service, including quality of call center services, member appeals, and timeliness of new enrollments
Drug safety and drug pricing accuracy are indicators, as well.
New Value-based Insurance Model on the Horizon
CMS is accepting applications to test Medicare Advantage health plan innovations through the Value Based Insurance Design (VBID) model. In addition to the usual goals, this model also requires plans to focus on structured and timely wellness planning and leveraging telehealth services.
For more information on value-based programs, visit the CMS website at the links provided in the Resources section.
---
About the author:
Deepa Hemady, MHA, RHIA, CPC, CHC, is a data quality manager for Clinical Documentation Services at Southern California Permanente Medical Group, Kaiser Permanente. She has worked in health information management and physician auditing and education for nearly 20 years. Hemady is a member of the AAPC Loma Linda, Calif., local chapter.
Resources
CMS, "CMS' Value-Based Programs:" www.cms.gov/Medicare/Quality-Initiatives-Patient-Assessment-Instruments/Value-Based-Programs/Value-Based-Programs.html
CMS, Report to Congress Alternative Payment Models & Medicare Advantage: www.cms.gov/Medicare/Medicare-Advantage/Plan-Payment/Downloads/Report-to-Congress-APMs-and-Medicare-Advantage.pdf
CMS, "Report to Congress: Risk Adjustment in Medicare Advantage," December 2018: www.cms.gov/Medicare/Health-Plans/MedicareAdvtgSpecRateStats/Downloads/RTC-Dec2018.pdf
Kaiser Family Foundation, "A Dozen Facts About Medicare Advantage in 2019:" www.kff.org/medicare/issue-brief/a-dozen-facts-about-medicare-advantage-in-2019/
Latest posts by Guest Contributor
(see all)