Tackling the Hepatitis C Epidemic
In Coding
September 10, 2019
Comments Off

on Tackling the Hepatitis C Epidemic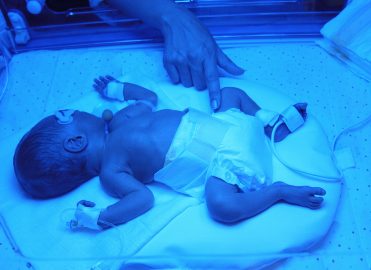 USPSTF drafts new HCV screening recommendations.
New recommendations aim to curb the growing number of individuals infected with the hepatitis C virus (HCV). To address this public health dilemma, the U.S. Preventive Services Task Force (USPSTF) issued a draft recommendation statement on screening for HCV infection in adolescents and adults and now suggests that all adults aged 18-79 years receive HCV screening.
What is Hep C?
Hepatitis C is a viral infection of the liver. It's the most common bloodborne pathogen and the most common cause of death from an infectious disease. More than 4 million people in the United States have a past or current hepatitis C infection, and an estimated 71 million people suffer from chronic HCV infection worldwide.
HCV can cause chronic liver disease, cirrhosis, liver cancer, and death, but effective treatments exist. Oral direct-acting antivirals (DAAs) have become standard treatment for HCV (except during pregnancy). Studies have confirmed that DAAs are highly effective and have fewer side effects and a shorter treatment duration than previous regimens. The biggest downside of DAAs is the cost, which can run up to $100,000 for a course of therapy.
The key is to catch the presence of infection, so treatment can be initiated. Antiviral medications can cure more than 95 percent of patients with hepatitis C infection, in turn, reducing the risk of death from cirrhosis and liver cancer. Expanded screening has the potential to catch more early-stage infections and enable treatment before the development of HCV complications.
What Spurred This New HCV Screening Recommendation?
The new "B" recommendation represents an update and expansion of the USPSTF's 2013 recommendation that clinicians screen for HCV in high-risk patients and offer one-time testing to adults born between 1945 and 1965. Reasons for expanded screening are two-fold:
New evidence shows a dramatic rise in the number of new HCV cases per year, now approximately 3.5 times higher than it was 10 years ago, and
Better treatments for HCV are currently available that have improved safety and efficacy.
The broadening of the HCV epidemic is largely attributable to a rapid increase in rates among younger people —particularly women, IV drug users, and those who live in rural areas. And HCV infections in individuals older than 79 years are expected to increase as baby boomers age. The recommendation statement brings to light the troubling reality that HCV infects one-third of IV drug users aged 18 to 30; that HCV prevalence among women aged 15 to 44 years doubled from 2006 to 2014; and a 68 percent increase occurred in the proportion of infants born to HCV-infected mothers in recent years.
New Recommendations for HCV Screening
To update its previous recommendation, the USPSTF commissioned a systematic evidence review that included nearly 100 studies. The new review was similar in scope to the previous one except that it also examined evidence on adolescents. The evidence collected led the USPSTF to issue a B recommendation for HCV screening in all adults aged 18-79 years in the draft statement. The task force also suggests that physicians consider screening patients for HCV who are aged younger than 18 years and older than 79 years if they are at high risk for infection.
The USPSTF is accepting comments on the draft recommendation statement and draft evidence review on screening adults for HCV infection until Sept. 23. The task force will consider all comments received as they prepare the final recommendation.
How to Code HCV Screening
When coding HCV screening, use HCPCS Level II code G0472, Hepatitis C antibody screening, for individual at high risk and other covered indication(s). 
For

high-risk groups

, the HCPCS Level II code must be accompanied by ICD-10 code Z72.89 Other problems related to lifestyle.
For

age-related screenings

, report  Z11.59 Encounter for screening for other viral diseases.
Refer to Gilead Sciences' Hepatitis C ICD-10 code list for additional ICD-10 codes frequently used in the management of patients with HCV.
Latest posts by Stacy Chaplain
(see all)