Account for Pediatric Chronic Conditions
By Mary Wood
September 5, 2019
Comments Off

on Account for Pediatric Chronic Conditions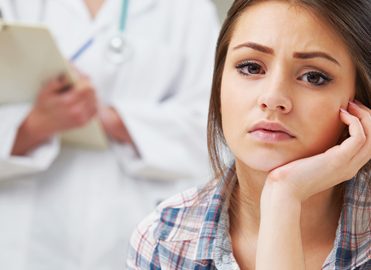 Factor children into the risk adjustment equation through awareness.
The definition of a pediatric chronic condition is a health problem that lasts over three months, affects the child's normal activities, and requires many hospitalizations and/or extensive medical care. Approximately 15-18 percent of children in the United States live with a chronic health condition.
A pediatric chronic illness don't affect just the child with the condition. The whole family must come to terms with the illness because they are the child's support system who will have to care for and manage the condition.
Children with chronic illnesses may be ill or well at any given time, but they are always living with their condition. Some examples of chronic conditions include:
Asthma
Diabetes
Sickle cell anemia
Cancer
Epilepsy
Congenital heart problems
Depression: An Overlooked Chronic Condition
Depression is not mentioned on the list and is often overlooked when documenting and treating chronic conditions. Children face a special set of challenges because of their immaturity. They may fear their condition will get worse, or that they will experience pain either from the condition itself or the procedures.
There are many causes of childhood depression and anxiety. For example, it's common for the estimated 1.8 million "military kids" to face challenges at school and at home that their public-school peers might not understand.
Adolescents are experiencing so many changes in their bodies that depression is often missed, misdiagnosed as puberty, or labeled as a "moody teen." According to Mental Health America's website, "Studies show that some depressed people have too much or too little of certain brain chemicals." Think of all the hormonal chemicals that are already released during puberty, now add chemical alterations from depression. Plus, children are under so much pressure to perform well in school, sports, making friends, potentially changing schools, and life in general.
A parent or clinician may misdiagnose the teen as having a substance abuse disorder or a medical condition. Many depression symptoms mimic other health conditions. Symptoms such as headaches, stomachaches, and mood swings can all be signs of depression. The key is to recognize when the child is not acting like themselves and then get them help. According to The Imagine Project, Inc., "American Psychological Association (APA) showed that teens, ages 13 to 17, are feeling a similar amount of stress as adults." The stress doesn't go away in the summer either; it's year-round. Suicide is the 10th leading cause of death in the United States; however, it is the second leading cause for people between 10 and 34. In 2017, there were 517 suicides in the 10- to 14-year-old range and 6,252 suicides in the 15- to 24-year-old range, according to the National Institute of Mental Health.
Obesity Paves the Path to Other Chronic Conditions
With childhood obesity on the rise, providers are now seeing correlating diabetes diagnoses. The key to coding for diabetes is asking, "How did it develop?" Remember: Just because they are children does not mean the diabetes is automatically type I.
Childhood obesity is now starting children on the path to conditions once thought to be for adults only. Examples of these "adult" conditions are diagnoses such as psychological/behavioral co-morbidities (e.g., anxiety, depression, and sleep problems) and medical co-morbidities (hypertension, diabetes, back pain, and deep vein thrombosis). Although childhood obesity is most prevalent in the South and Midwest, almost all states have over a 10 percent population of children who are considered clinically obese. Childhood obesity has tripled in the last 40 years for children and young adults ages 6-19. The increase in fatty foods coupled with the decrease in activity are culprits of this trend.
Leukemia
Leukemia is the most common childhood cancer and account for about 30 percent of all cancers in children. The most common types in children are acute lymphocytic leukemia (ALL) and acute myelogenous leukemia (AML). There is also juvenile myelomonocytic leukemia (JMML) and chronic myeloid leukemia (CML). There has been a rise in survival rates for all childhood cancers: ALL is now over 90 percent and AML is about 70 percent. JMML still has a low survival rate, at only about 50 percent. The survival rate for CML is up to about 80 percent.
Epilepsy
Epilepsy is the most common childhood brain disorder in the United States, with about 450,000 children under the age of 17 affected. About two-thirds of all children with epilepsy outgrow their seizures by the time they are teenagers. A doctor will typically diagnose a child with epilepsy, also called a seizure disorder, if:
The child has one or more seizures;
The doctor thinks the child is likely to have a seizure again; and
The seizure was not directly caused by another medical condition, like diabetes or a severe infection.
Congenital Heart Disorders
Some congenital heart defects in children are simple and don't need treatment. Others are more complex and may require several surgeries performed over a period of several years. The most common heart disorders are:
Atrial septal defect
Patent ductus arteriosis
Tetralogy of Fallot
Ventricular septal defect
Because these are congenital conditions, not acquired, the conditions can and should be coded for life.
HCCs and Your Practice
Chronic conditions at any age affect a healthcare organization's ability to provide quality healthcare at a low cost – the overarching goal of all quality initiatives. An awareness of pediatric chronic conditions will ensure this vital data is captured in the medical record.
---
Co-author: Trinity Schrieber, CPC, is clinical program manager at The Permanente Medical Group. She has worked in the medical field for over 20 years. Schrieber was a legal assistant for medical malpractice.  She then became a billing consultant, and then a supervisor. Schrieber began HCC work with Medicare patients in 2008, and then with Kaiser in 2013 for Medicare, and assisting in preparing Kaiser's data quality team for the start of Covered California™  She took over the documentation and coding training for the Diablo Service Area and does outside HCC work with auditing and coding. Schrieber is a member of the Martinez, Calif., local chapter.
Resources
Mental Health America. "Depression in Teens." www.mentalhealthamerica.net/conditions/depression-teens
The Imagine Project, Inc. "Kids Stress." https://theimagineproject.org/childhood-stress/?gclid=EAIaIQobChMIou3FnZ3Q4gIVkcpkCh2YHA9_EAAYAiAAEgJqkfD_BwE
Suicide. National Institute of Mental Health. www.nimh.nih.gov/health/statistics/suicide.shtml
Pulgaron, PhD, Elizabeth. "Childhood Obesity: A Review of Increased Risk for Physical and Psychological Co-morbidities." U.S. National Library of Medicine National Institutes of Health. 2013. www.ncbi.nlm.nih.gov/pmc/articles/PMC3645868/
Latest posts by Mary Wood
(see all)