I Am AAPC: Christiane M. Pokorny, COC, CPC
In Coding
September 10, 2019
Comments Off

on I Am AAPC: Christiane M. Pokorny, COC, CPC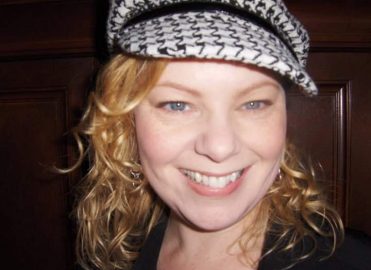 My mom's advice to my sister and I growing up was to work in healthcare. She said it's a great industry to make a solid career.
I took her advice, and in 1989 I entered the world of healthcare via my sister, who was working for a private radiologist. I filled in for her as the courier, delivering reports and copies of X-rays to local physicians.
Medical Coding Takes the Lead
I held two jobs, working as a supervisor for Hallmark at night, and courier for the radiology group by day. The office manager of the group was so impressed with my work ethic that she called a friend who owned a radiology billing service and got me a position as their file clerk.
Two years later, after being promoted to a bunch of different departments and to full-time work, I was offered a medical coding position.
Priorities Change
I continued to work for the billing service for a few more years until they were sold to another company and closed. I was a newlywed, and my husband and I decided that I would take a break from healthcare and focus on starting a family. Little did we know that journey would take us eight years!
When my adopted daughter turned three, I got the itch to get back into the workforce. I knew that if I wanted to be taken seriously, though, I needed to be certified.
Distance Learning Means You CAN Do It All
AAPC's Distance Learning courses came to the rescue. While my daughter napped and after her bedtime, I studied. After six months, I finished the course and passed the exams for both COC™ and CPC®.
I am both grateful for my mom and for AAPC because I now have a wonderful career as a medical coder analyst II for oncology/hematology. I look forward to all the resources and opportunities AAPC provides for continuing education.
Coding Provides a More Detailed Perspective
I paint landscapes in my spare time, and I have noticed the parallels between coding and art. I look at things from different perspectives and pay attention to the fine details. An open mind causes enormous growth in knowledge and results.
#IAMAAPC
Latest posts by Guest Contributor
(see all)
No Responses to "I Am AAPC: Christiane M. Pokorny, COC, CPC"