MDM – New Problem to Examiner or Patient?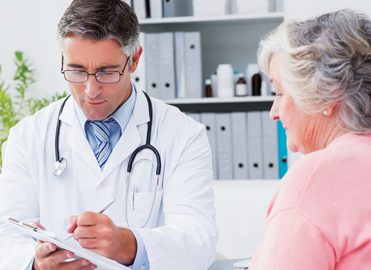 When calculating an evaluation and management (E/M) level or auditing an E/M service, every Medicare Administrative Contractor (MAC) has always had the points assigned for a new problem under the Number of Diagnoses or Treatment Options based on a new problem to the examiner. This means that, although a problem may be established for a patient, if it is new to a provider, they get the higher points assigned for a new problem (3 or 4) as opposed to an established problem (1 or 2).
I recently downloaded an E/M Training Tool from NGS Medicare Services for a client who is in New York and immediately noticed that the Jurisdiction K – Part B MAC indicates that the new problem is to the patient, not to the examiner. This is a deviation from other payers.
Patient vs. Examiner
The MAC's Medical Decision Making Frequently Asked Questions (No. 34) explains why the change was implemented on Feb. 1, 2017.
According to the NGS FAQ, "New to examiner" created a problem with same-specialty groups, where providers in the group are considered by the Centers for Medicare & Medicaid Services (CMS) to be one entity — a concept that applies to both inpatient and outpatient settings. Because all the providers in a same-specialty group are the equivalent of a single entity, if a patient's new problem has been addressed by one provider in the group, it cannot be considered new to another provider of the same specialty in the same group. NGS reasons that when the first provider sees the patient for the problem, they will have documented the problem, diagnosis, and plan of care, which will be available to all other providers in the practice.
Multi-specialty Practices
Let's extend this to a multi-specialty practice. Since NGS only means to apply this "new to patient" concept to same-specialty groups, when a provider of a single specialty sees a patient for a new problem treated previously by another specialty in the same multi-specialty group practice, it is considered a new problem. It would be clearer if NGS indicated that the new problem was to the patient or examiner of a different .
NGS is applying the "new problem" versus "established problem" rule for medical decision making in a similar manner in which CMS applies "new patient' versus "established patient" within a multi-specialty group. Keep in mind that an established patient can have a new problem per these rules.
Also remember that emergency department (ED) providers always see new problems. There is no new versus established patient concept in the ED, so all patient problems in the ED are considered new problems.
Audit forms from Novitas, First Coast and Palmetto (compatible only with Explorer) were reviewed confirmed the continued use of "new to examiner," at this point. Palmetto, WPS, and CGS do not publish E/M score sheets or E/M worksheets.
Practices should be consistent in their application of new versus established problems and be able to support their reasoning should they get audited by one of these carriers.
Latest posts by Barbara Cobuzzi
(see all)
2 Responses to "MDM – New Problem to Examiner or Patient?"