Incorrect Units Reporting Adds Up to Costly Mistake
By admin aapc
In CMS
April 29, 2009
Comments Off

on Incorrect Units Reporting Adds Up to Costly Mistake
A North Carolina fiscal intermediary incorrectly paid 89 of 91 Medicare claims for oxaliplatin services reviewed in an Office of Inspector General (OIG) audit. Prior to the April 23 report, implicated hospitals had already identified and refunded $1,762,070 in overpayments to Palmetto GBA. The OIG has requested Palmetto GBA recapture the remaining overpayments totaling $160,096.

Oxaliplatin (trade name Eloxatin™) is a chemotherapy drug used to treat colon or rectal cancer. The Centers for Medicare & Medicaid Services (CMS) Transmittal A-03-051, Change Request 2771, dated June 13, 2003, instructs outpatient hospitals to bill for oxaliplatin using HCPCS Level II code C9205 Injection, oxaliplatin, per 5 milligrams to allow pass-through payment under the Outpatient Prospective Payment System (OPPS).
Watch your units! The OIG audit found, on 89 claims processed between 2004-2005, Palmetto GBA paid five hospitals 10 times the correct number of service units for oxaliplatin furnished to Medicare patients by paying one service unit per 0.5 mg of oxaliplatin administered instead of one service unit for each 5 mg.
Remember: The Medicare Claims Processing Manual, Pub. 100-04, chapter 4, sec. 20.4, states, "The definition of service units … is the number of times the service or procedure being reported was performed."
In addition to recovering the remaining overpayments, the OIG recommended in the report for Palmetto GBA to establish procedures to ensure that units billed for pass-through drugs under the OPPS correspond to the units of drug administered.
Latest posts by admin aapc
(see all)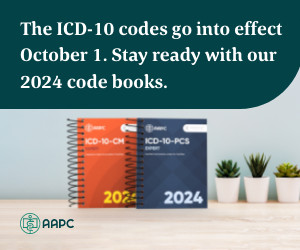 No Responses to "Incorrect Units Reporting Adds Up to Costly Mistake"