Give Your Career a Boost at HEALTHCON 2020
October 8, 2019
Comments Off

on Give Your Career a Boost at HEALTHCON 2020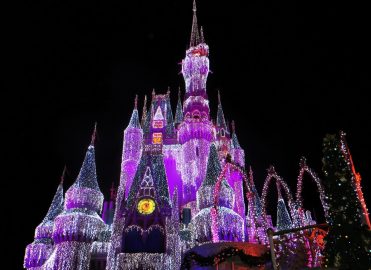 Let it be the catalyst that gets you to the next step in your career.
AAPC aims to make HEALTHCON at Walt Disney World, April 5-8, 2020, the most fun and best yet, while making attendees more successful in their medical coding careers. This year is special because the venue where it will be held, Coronado Springs Resort, is newly renovated. And Disney is the happiest place on Earth, so attendees should have no problem having fun and being entertained. The best part is there are plenty of ways to take full advantage of the career-boosting opportunities it offers.
Let's hear from some seasoned HEALTHCON attendees and see how it can help you go farther in your career.
Members Agree HEALTHCON Can Step Up Your Career
When Healthcare Business Monthly asked Rhonda Buckholtz, CPC, CPMA, CDEO, CPC-I, CRC, CENTC, COBGC, CPEDC, CGSC, COPC, CHPSE, if HEALTHCON has boosted her career, she said, "OMG, yes! It has networking, career opportunities, and expands my knowledge!"
"National is the best way to boost your career," said Sylvia Partridge, CPC, CGSC, who served on AAPC's National Advisory Board (NAB) as Region 4 representative from 2013-2015. "I loved networking and making friends and the educational opportunities were quality; being on the NAB was a great experience that helped promote my coding skills."
AAPC National Advisory Board President Michael D. Miscoe, JD, CPC, CASCC, CUC, CCPC, CPCO, CPMA, CEMA, AAPC Fellow, has attended 12 HEALTHCONs and each conference he has found rewarding. He said,
Over the years, there have been a variety of cumulative benefits from attending, but there are two that come to mind immediately. First is the education, which leads to substantial knowledge improvement. The speakers provide considerable information that drives me to do additional analysis and study, further enhancing the benefits of the education. The second and more significant benefit from attending HEALTHCON is the contacts I have made over the years through networking with other member attendees. For those reasons, I look forward to attending the next 12 HEALTHCONs!
There you have it; the consensus is that HEALTHCON can take your career to the next level through unprecedented healthcare industry networking and education. Here is how.
Seek Networking Opportunities
One of the best places to network and meet colleagues and potential employers is at the Exhibit Hall. At the Welcome Reception with Exhibitors, you can expand your network with AAPC employees, National Advisory Board members, subject matter experts (SMEs), industry vendors, and colleagues, while earning prizes and enjoying beverages and snacks. You'll be able to ask questions and get answers from AAPC members, industry leaders, and SMEs in a variety of specialties.
If you can't attend the Welcome Reception, you will still have plenty of opportunities to mingle and hand out business cards on coffee breaks and lunches with the over 60 exhibitors each day during HEALTHCON. Vendors showcase their products to make your job easier and have updated industry information and solutions. You can also learn industry trends and find out the latest career news from job recruiters and colleges. You'll also find resume services, online training solutions, coding software solutions, and billing and auditing management software to help you and your employer get the job done.
Will You Be a First-time HEALTHCON Attendee?
New attendees may feel overwhelmed with the large venue, thousands of people, and more than 90 educational sessions and over 60 vendors. Don't be intimidated; instead, attend "HEALTHCON Rookies – Learn the Ropes," when you arrive. This session is interactive and will teach you how to use our AAPC Conference app, log your continuing education unit (CEU) codes correctly, networking best practices, and other information to help you navigate and get the most out of your HEALTHCON experience. When the event gets closer, AAPC also will have an online Experience Planner to help you discover a schedule that's right for your educational needs.
Participate in Unprecedented Education
There are over 90 educational General and Breakout Sessions for everyone, where you can earn continuing education units (CEUs) to maintain your AAPC credentials. The schedule is a compilation of high-quality educational sessions covering areas of outpatient coding, billing, auditing, compliance, inpatient coding, and practice management by SMEs. You can look forward to the HEALTHCON educational staples, such as keynote General Sessions and "Legal Trends and Issues," where you can ask compliance questions of AAPC's Legal Advisory Board. There is also the popular favorite, Anatomy Expo, which includes quick blasts of 20-minute, live demonstrations from physicians and healthcare professionals who show you the inner workings of the body and how to code services related to their specialty areas.
You can also take advantage of preliminary education, like "Local Chapter Leadership Training," which is a no-cost session where local chapter officers and prospective officers can meet with members of the AAPC Chapter Association on Saturday evening before HEALTHCON officially begins. This session provides information to help you govern your chapter successfully and a chance to meet with other officers, ask questions, and compare chapter successes and tips. You can take home ideas for presentations, find ways to identify the best speakers for your meetings, and join in a great opportunity for networking with your peers.
If you want to be a better coding curriculum teacher, there's also the preliminary session, "Teach the Teacher," which is a workshop for certified instructors. Get the tools you need to improve your teaching and communication skills.
Another way to boost your career through education at HEALTHCON is to take a certification exam. Before the conference begins, there is a proctored Certified Professional Coder (CPC®) and sometimes specialty certification exams that you will be able to register for once HEALTHCON gets closer.
Soak It in and Take It Back to the Office
Most attendees agree that, after HEALTHCON, they can't wait to get back to the office to start implementing the things they learned and share that knowledge with their colleagues and employer.
We're opening registration for HEALTHCON 2020 in October, so get the early bird rates while you can.
Latest posts by Michelle Dick
(see all)