Review ICD-10-CM Guideline Changes for FY2020
October 1, 2019
Comments Off

on Review ICD-10-CM Guideline Changes for FY2020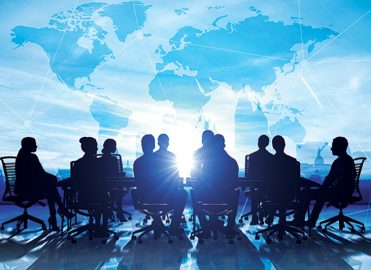 Correct coding and quality data are only attainable when
you are up to date on both diagnosis code and guideline changes.
The article "Use 2020 ICD-10-CM Codes for More Specific Medical Data Capture" (September, pages 14-16) provided you with a list of the new, deleted, and changed ICD-10-CM codes for 2020. Now let's review the changes to the ICD-10-CM Official Coding Guidelines for Coding and Reporting, effective Oct. 1, 2019. The changes to the guidelines appear in red.
I.A.15 – "With" Conventions
Under "With" in the last paragraph, the word "with" in the Alphabetic Index is sequenced immediately following the main term or subterm, not in alphabetical order.
I.C.1.f.1 – Code Only Confirmed Zika Cases
A "provider's" diagnostic statement has been added as confirmation of Zika virus:
Code only a confirmed diagnosis of Zika virus (A92.5 Zika virus disease) as documented by the provider. This is an exception to the hospital inpatient guideline Section II, H. In this context, "confirmation" does not require documentation of the type of test performed; the provider's diagnostic statement that the condition is confirmed is sufficient. This code should be assigned regardless of the stated mode of transmission.
If the provider's documentation says "suspected," "possible," or "probable" Zika, do not use code A92.5. Instead, report a code(s) explaining the reason for encounter (such as fever, rash, or joint pain) or Z20.821 Contact with and (suspected) exposure to Zika virus.
I.C.2.d – Primary Malignancy Previously Excised
For a previously excised or eradicated primary malignancy, with no further treatment directed to that site and no evidence of existing primary malignancy at that site, choose a code from category Z85 Personal history of malignant neoplasm to indicate the former site of the malignancy. If extension, invasion, or metastasis to another site is indicated, code it as a secondary malignant neoplasm to that site.
"The secondary site may be the principal or first-listed diagnosis with the Z85 code used as a secondary code," according to the guidelines.
I.C.9.e.5 – Other Types of Myocardial Infarction
Type 2 myocardial infarction (MI) has verbiage changes:
Type 2 myocardial infarction (myocardial infarction due to demand ischemia or secondary to ischemic imbalance) is assigned to code I21.A1, Myocardial infarction type 2 with other underlying cause coded first. Do not assign code I24.8, Other forms of acute ischemic heart disease, for the demand ischemia. If a type 2 AMI is described as NSTEMI or STEMI, only assign code I21.A1. Codes I21.01 – I21.4 should only be assigned for type 1 AMIs.
I.C.12.a.7 – Pressure-induced Deep Tissue Damage
This section is new for 2020:
For pressure-induced deep tissue damage or deep tissue pressure injury, assign only the appropriate code for pressure-induced deep tissue damage (L89.—6).
I.C.19.b.3 – Iatrogenic Injuries
This section is new for 2020:
Injury codes from Chapter 19 should not be assigned for injuries that occur during, or as a result of a medical intervention. Assign the appropriate complication code(s).
This type of injury refers to an injury caused by a doctor or other healthcare provider, treatment, or diagnostic procedure. For example, a patient may have a reaction to dye injected during a procedure and develops an iatrogenic rash.
I.C.19.c.3 – Physeal Fractures
This type of fracture is a childhood fracture that involves the physeal plate, otherwise known as the growth plate. Another name for this fracture is Salter-Harris fracture. New guidelines are added for 2020:
For physeal fractures, assign only the code identifying the type of physeal fracture. Do not assign a separate code to identify the specific bone that is fractured.
I.C.19.g – Complication of Care
Codes within the Body System Chapters
Intraoperative and postprocedural complication codes are found in the body system chapters with codes specific to the organs and structures of that body system. Sequence these codes first, followed by a code(s) for the specific complication, if applicable.
I.C.19.g.5
New guidelines for 2020, include:
Complication codes from the body system chapters should be assigned for the intraoperative and postprocedural complications (e.g., the appropriate complication code from chapter 9 would be assigned for a vascular intraoperative or postprocedural complication) unless the complication is specifically indexed to a T code in chapter 19.
I.C.21.c.3 – Categories of Z Codes; Status
For Z code category Z68 Body mass index [BMI] the addition is:
Z68                  Body mass index (BMI)
BMI codes should only be assigned when there is an associated, reportable diagnosis (such as obesity).
Do not assign BMI codes during pregnancy.
Many systems automatically assign a BMI based on height and weight of the patient. This is not correct coding. There must be an associated diagnosis reported, as well.
I.C.21.10 – Counseling
The counseling Z code change adds a new note:
Z71   Persons encountering health services for other counseling and medical advice, not elsewhere classified
   NOTE: Code Z71.84, Encounter for health counseling related to travel, is to be used for health risk and safety counseling for future travel purposes.
Additional information for the 2020 guidelines can be found online.
---
Jean Pryor, CPMA, CPC, CPB, CPC-I, CRC, CCS-P, CHAP, AAPC Fellow, is the administrator of coding and education at St. Elizabeth Physicians. She has more than 34 years of medical coding and billing experience, and she has been a CPC since 1994. Pryor was a master coder and auditor reviewing Medicare Advantage data for hierarchical condition categories, Risk Adjustment Processing System, secondary payments, and duplicative payment activities. She is a member of Cigna Government Services Provider Outreach Education Advisory Group. Pryor is the president of the Northern Kentucky local chapter and is Region 6 representative of the AAPC National Advisory Board.
Latest posts by Guest Contributor
(see all)